Currents reign supreme on San Francisco Bay, so it's not uncommon for sailors to forget to consult tide charts when planning a cruise-out, which can leave them in an embarrassing position for a few hours until the tide floats them free — at least that's what we're telling ourselves, so please don't burst that delicate bubble. As you can probably surmise, the start of Vallejo YC's annual Sweetheart Cruise to Martinez Marina wasn't as romantic as this writer had hoped.
Knowing we wouldn't be able to leave early in the day due to my work schedule, my sweetheart and I decided to set out by 4 p.m., which would allow us to slip through Carquinez Strait at slack water. Perfect, we thought. Unfortunately, we'd neglected to pick up the all-important cruise-out packet from the club office, which had detailed the best times to enter and exit the marina, a crucial bit of information, as it turns out.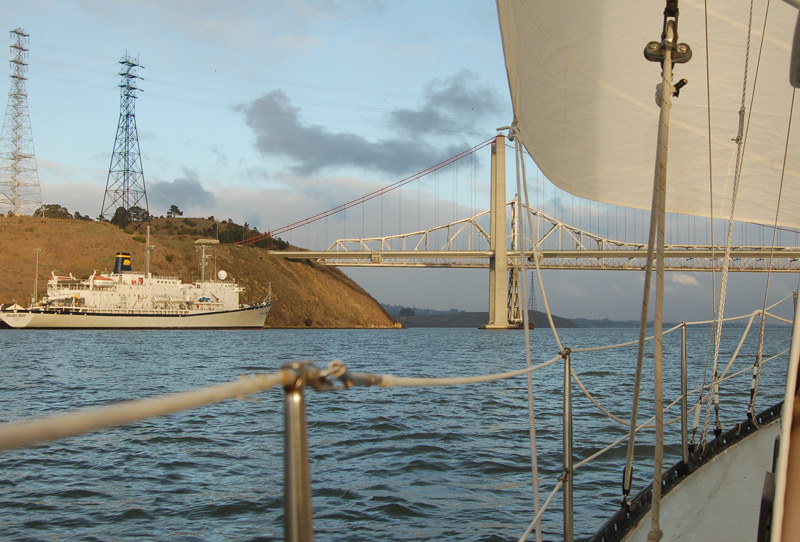 We entered the marina around 6:30 p.m. — well after half-tide — and quickly realized that we were no longer in forward motion. What the…? A good gunning of the little diesel engine got us moving again, but not as much as it should have. Hmm, must need to go over a little hump here. "Let's just head over to that empty slip," suggested this brilliant seawoman. We barely got the nose of our 36-ft Cascade into the slip before grinding to a dead stop.
And so, we were home for the night, 2/3 of the boat dangling out in the middle of the main fairway. Since the rest of the fleet was up at Martinez YC for dinner by then, and since we didn't have a key to the gate, we tied the boat off as best we could, set the alarm for the wee hours of the morning and settled in for the evening. We finally floated free around 1 a.m. and joined the rest of the fleet on the guest dock.
Craig Paulsen, Harbormaster at the Almar-managed marina, teased us goodnaturedly the next morning at our retelling of the previous night's escapade. "Good sailors always check the tide charts," he laughed. Ironically, if we hadn't tried sailing for the first hour of our trip through the Straight, we might have had just enough water to eke our way through the silted area at the entrance. Oh, and that slip we tried to pull into? It was empty for a reason — totally silted in.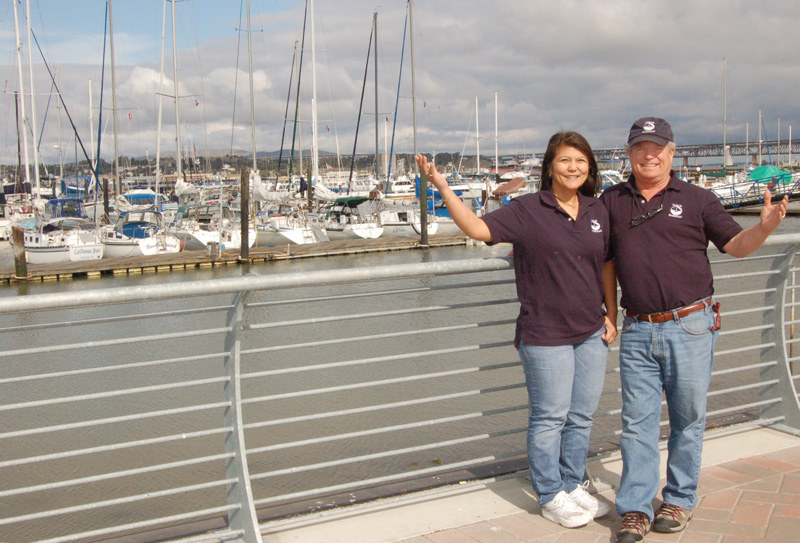 But the good news is that earlier this month, the Martinez City Council approved a $1 million dredging operation. "We have to wait till late October or early November to accommodate fish runs," said Paulsen, "but then we'll dredge the main fairway and the one east of it, as well as under A and B docks." That dredging will allow keelboats to come and go freely during all states of the tide.
In the meantime, you can simply check the Benicia tide charts to determine the best time to enter and leave, which depends on how much your boat draws. Of course, when you contact the marina office to reserve space (cruise-ins are very welcome), Craig or Olivia will be more than happy to answer any questions.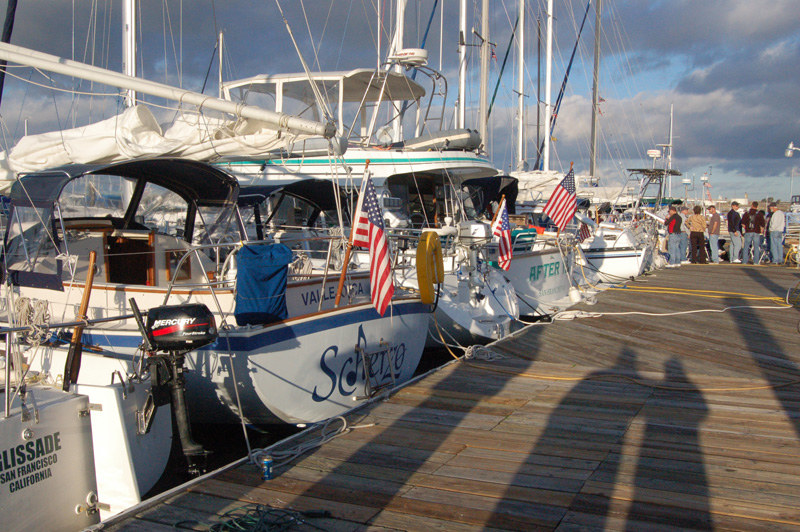 But there's more to see than just the marina. A short walk through a well-maintained park puts you in Martinez's historic downtown area, which is chockablock with antique stores and quaint eateries. If you need a bit of scenery, the wetlands around the marina are lined with paths, and the kajillion or so fowl that call the area home are a birdwatcher's dream come true. And the people are down-to-earth and very welcoming. So if you haven't had a chance to check out this delightful Bay Area destination, we can assure you it's worth your time — even if some of it is spent waiting for the tide to come in.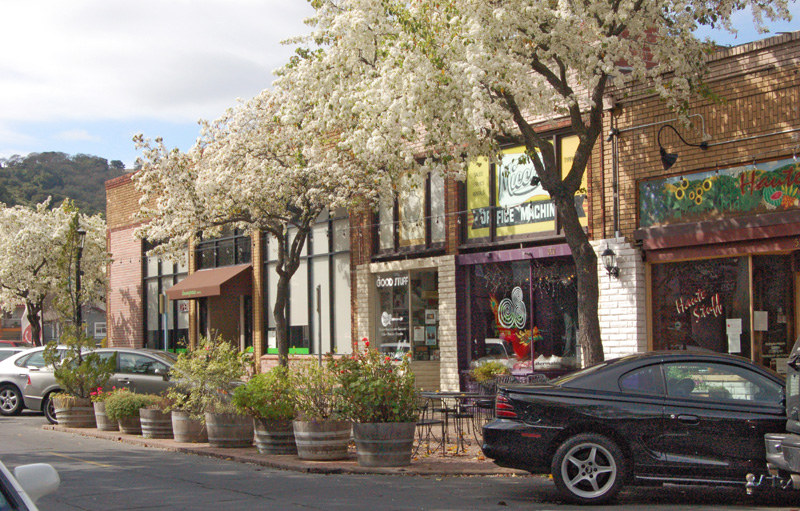 Receive emails when 'Lectronic Latitude is updated.
SUBSCRIBE