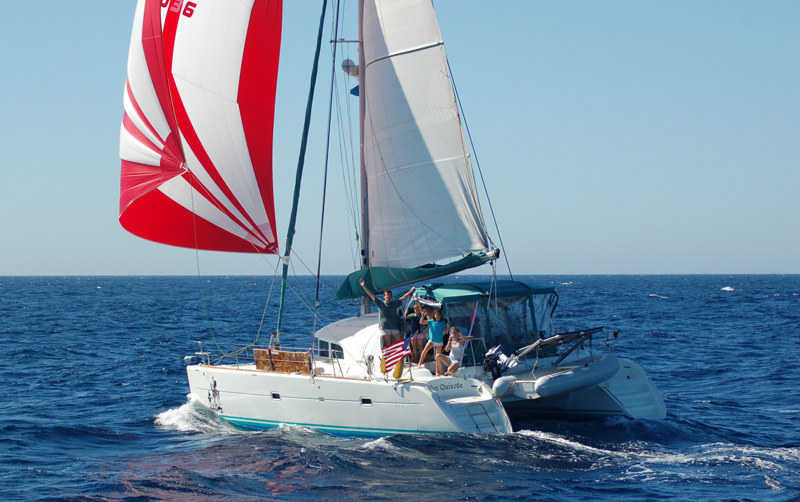 "Mexican law now states that anyone coming within 24 miles of shore must have a visa," reported Taylor Hill in the January 4 issue of San Diego's boating newspaper The Log. Assuming, of course, that someone doesn't already have FMM or FM3 status. This is a considerable change from the past, when mariners could obtain a visa at their port of entry into Mexico.
Several sportfishing shops in Southern California are able to sell the visas, but the ones we talked to said the visas they sell are for a maximum of three days — which won't be of much help to southbound cruisers for whom the visa would quickly run out.
So what are your options? One is to stay 24 miles offshore until you get to your port of entry, then pick up your visa there. Another would be to cross the (land) border at San Diego and get a visa in Tijuana from the Mexican immigration office there. We think you can get a mariner's visa there, but aren't sure because nobody answered the phone.
It's not uncommon for legislators not to see all the ramifications or practical problems with laws they pass, so we'll just have to see how this shakes out.
If you're a cruiser who has headed south since the beginning of the year, we'd be interested to hear how you've dealt with this.
Receive emails when 'Lectronic Latitude is updated.
SUBSCRIBE