It is with heavy hearts that we report the passing of former Latitude 38 Racing Editor Rob Moore, who died yesterday after a two-year battle with lung cancer. He was 58. It is a testament to his strong will and fighter's spirit that he outlasted his dire prognosis by well over a year.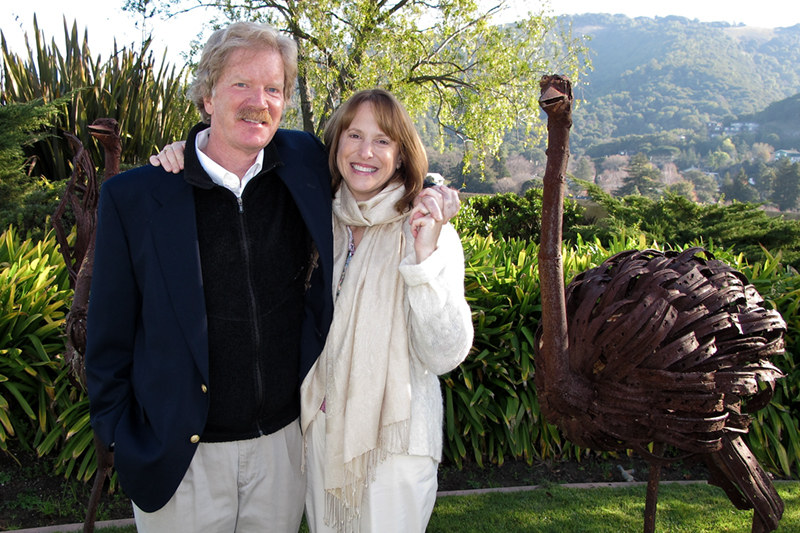 Rob liked to recall that when he was first hired as a reporter for Latitude in 1987 he could barely type. But with his quick wit, sharp intellect and excellent sailing skills, he quickly became an essential voice within the magazine's editorial staff. Longtime readers will likely remember his insightful reporting on both local and international racing events during his 18 years with the magazine. It's no exaggeration to say that Rob was the best racing reporter the Bay Area has ever seen.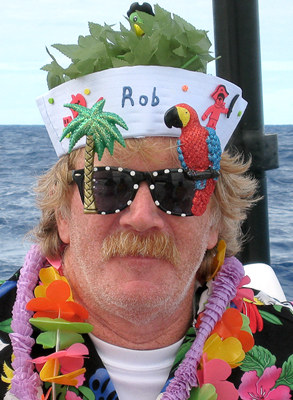 A bushy-haired redhead with a thick mustache and mischievous blue eyes, he was not just a writer, but also a brother-in-arms. From the time this Connecticut-born sailor moved to the Bay Area in the late '70s, he participated — and excelled — in virtually every sailing event ever held on the Bay and ocean. He owned several boats over the years, including the quarter-tonner Summertime Dream and the Olson 25 E Ticket, most of which he sailed to season championships. He also sailed far and wide as a valued crewmember aboard other people's boats, in both high-profile and low-profile campaigns. Up until the last few months, in fact, he continued to crew for his dear friend Hank Easom aboard the 8-Meter Yucca.
Shortly before Christmas of 2009, Rob was diagnosed with Stage IV lung cancer, although he had never smoked. The doctors gave him only nine months, but he lasted two mostly robust years, sailing and hiking regularly. He spent his last Christmas and New Years surrounded by loved ones, and passed peacefully yesterday with family members, including his devoted wife Leslie Richter, by his side.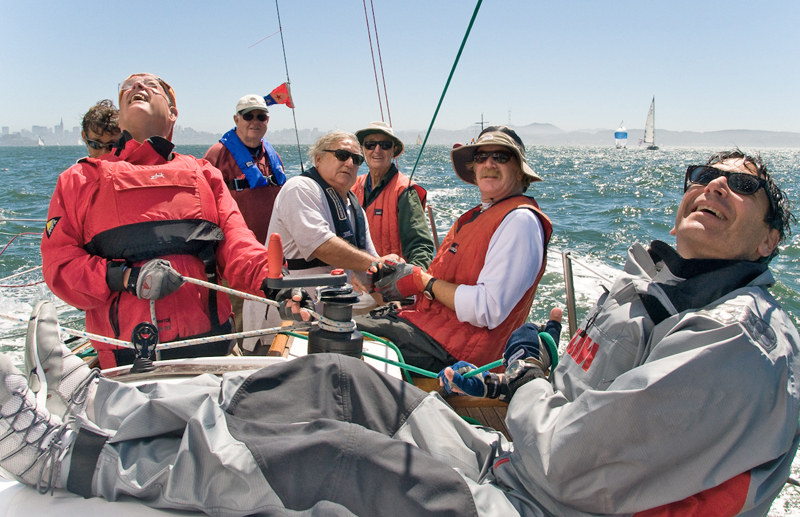 We will have more on Rob in the next issue of Latitude 38. To that end, if you'd like to share a fond memory or funny anecdote that involved Rob, we'd love to receive it, along with your favorite photos of him. For now, we're thinking about all the years and smiles and laughter, and still trying to believe he's really gone.
ED. NOTE: Sausalito YC will be dedicating this Sunday's midwinter race to Rob and will solicit contributions to support lung cancer awareness and cure through the National Lung Cancer Partnership. Single race entries are welcome to sail for Rob and all single-day entry fees will be contributed to the fund. You can sign up here or via email.
Receive emails when 'Lectronic Latitude is updated.
SUBSCRIBE