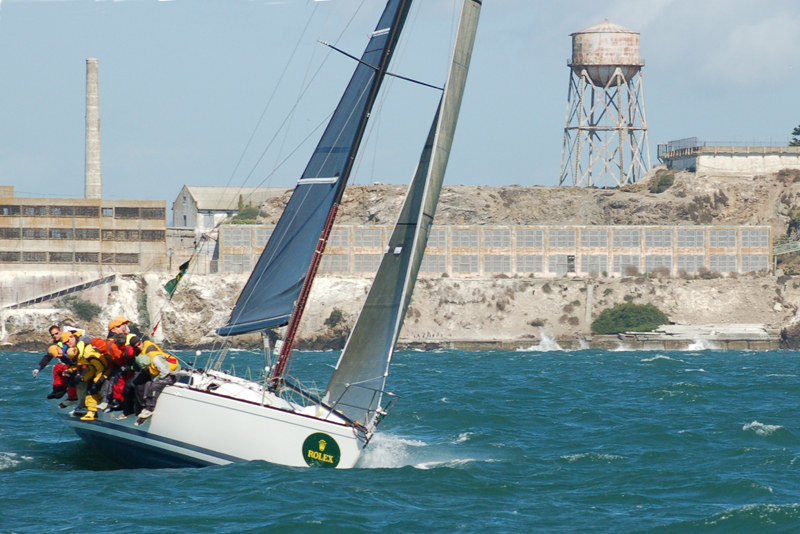 The beginning of a new year is always a time for reflection; a time when we take stock of our lives and the world around us. Reflection makes us thankful for the good things we enjoy, but can also remind us of the things that drive us crazy.
We were in just such a mood the other day when we caught an ad for a new action-packed TV series called Alcatraz. Really? Must we endure another drama glorifying the crumbling prison that has long been the shameful centerpiece of the entire San Francisco Bay Area? Have Hollywood script writers really exhausted all other plot lines?
More importantly, why must we continue to memorialize the lives and exploits of mass murderers, rapists, and armed robbers by not only letting this rust-streaked eyesore stand, but actively promoting it as a tourist attraction? Seriously, what other city in the world would want a defunct maximum security prison as one of its civic icons, worthy of being emblazoned on souvenir T-shirts and ball caps?
If it's true that tourism to Alcatraz brings in boatloads of money to local authorities and ferry operators, is that reason enough to keep the wretched buildings standing on what is arguably one of the most valuable pieces of real estate in the Western United States? If crime aficionados really want to walk where our society's most evil have walked, why not let them pay to tour the corridors of San Quentin — or perhaps even spend the night in a cell on death row?
Think about it: Vacationers from all over the world come to San Francisco, and when they look out at the Bay from the North Beach cityfront what do they see? Alcatraz, an ugly memorial to murder, mayhem and cruelty. When sailors and cruise ship passengers arrive through the Golden Gate from far-distant ports of call, what greets them? Alcatraz. Six Polynesian voyaging canoes recently traveled thousands of miles across the Pacific bringing a message of goodwill from their Pacific island nations. What caught their focus, center stage, as they entered the Bay? Alcatraz.
It wouldn't take too much creative thinking to imagine any number of better uses for that chunk of rock, many of which could generate all sorts of income and provide greatly expanded public access. Why not build a beautiful park, perhaps with a massive statue, a la Ms. Liberty, that would welcome arriving travelers. Restaurants, shops and live-music venues, plus docks for both ferries and private boats could generate revenue. Or go high-profile and lease it out to a corporation like Disney, which could create a unique Central Bay attraction that would generate buckets of money for the City's tax collectors.
With the America's Cup coming to the Bay next year, the entire western world will be reminded once again that this hideous monument still stands. Is it just me, or is time to start a campaign to tear it down. Give us your thoughts, and let's rekindle this decades-old debate.
Receive emails when 'Lectronic Latitude is updated.
SUBSCRIBE