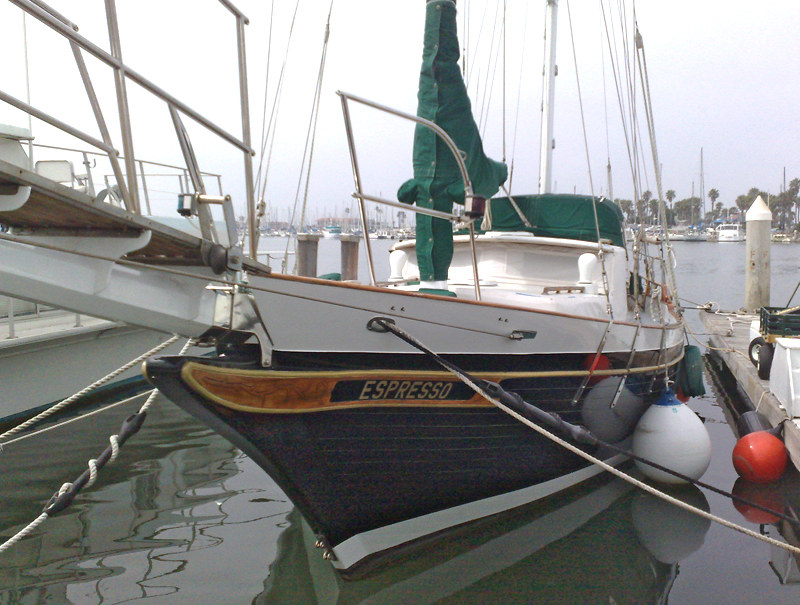 In the October 3 edition of 'Lectronic Latitude, we asked readers for some of the more ingenious modifications they've made to their boats. Paul Petraitis shared some of the very cool addiitons he's made over the past 20 years to his meticulously maintained Seattle-based CT 41 PH Espresso.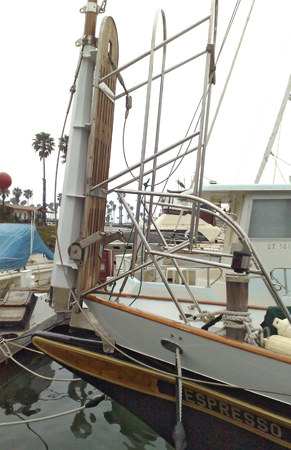 "I made a big ol' stainless steel hinge for my bowsprit," Paul writes. "When it's down and pulled tight by the bobstay, whiskers and forestay, it's in column and very strong, plus it saves me about $100 a month in slip fees!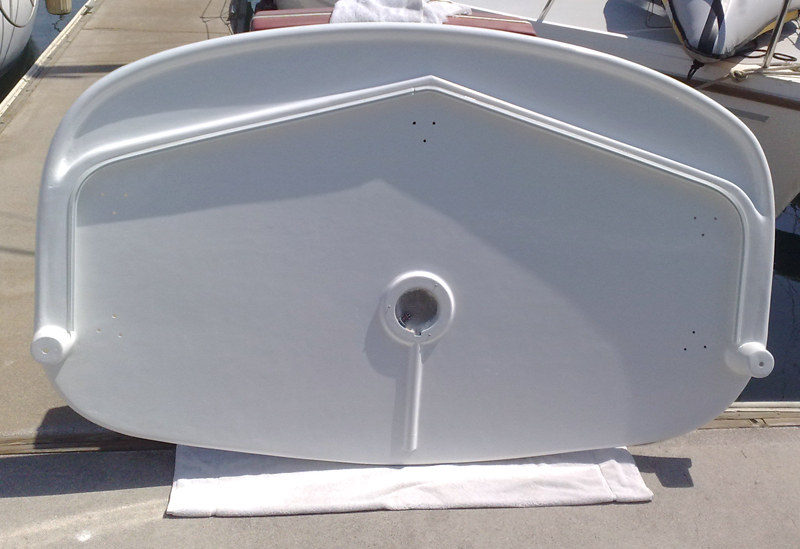 "Recently, my buddy Don Mitchell and I built a hardtop dodger that has a gutter all the way around to catch water. The water is directed into two drains/beer can holders and from there it can be funneled anywhere. A dome light was incorporated on the underside and we molded up some cool stereo speaker mounts with the wires hidden in the tubing. All that's left is for my awesome wife Allison to sew up a custom canvas window."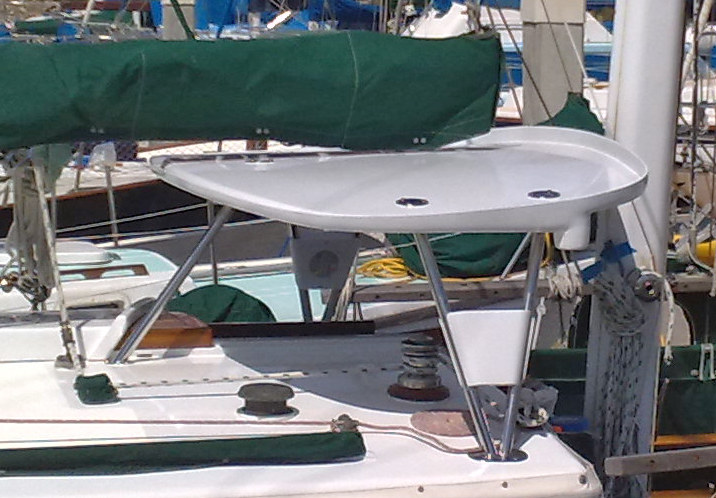 If you've made similarly unusual mods to your boat, email photos and descriptions to LaDonna.
Receive emails when 'Lectronic Latitude is updated.
SUBSCRIBE