It's just 2.5 weeks until the start of Baja Ha-Ha XVIII, and we are totally feeling the excitement of the upcoming season in Mexico — and the love of so many wonderful cruising friends!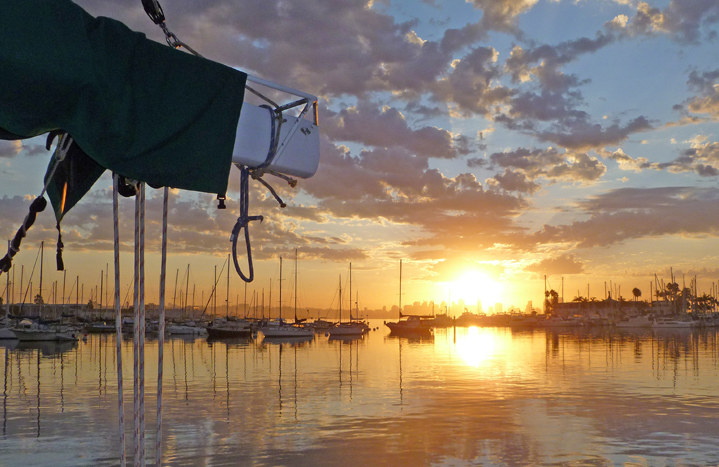 We're tied up at Driscoll's Boat Yard on Shelter Island in San Diego getting a bit of work done, and have great neighbors. Off our port quarter is the spectacular Jerry Dykstra-designed, Cayman Island-based Carl Linne, which looks to be about 90 feet. She's a capital 'Y' Yacht. According to the deckhand who was playing guitar on her last night, they are headed for Cabo, the Sea of Cortez, and then the Caribbean. Also off our port quarter is the Nelson-Marek 92 Locura which, up until a week ago, was owned by a Northern California sailor. She was just purchased by Hector, a fun-loving Peruvian who plans to sail to Mexico and then race her in cruising races in the Caribbean. Running the boat now — and hopefully in the future — are Joe and Lori Lacey, who did the '05 Ha-Ha aboard their Reno-based Island Packet 40 Dos Amantes, and subsequently day chartered her out of Marina Vallarta. One of their sons is now taking over that gig. A couple of boats down from our end-tie is the San Francisco-based Tayana 47 El Tiburon belonging to Darrell Erickson and Sarah Powell. These serial boatowners won't be doing the Ha-Ha again this year, as they want to take a long time to cruise down the coast of Baja this winter.
Down at the Police Dock at the tip of Shelter Island we crossed paths with the always entertaining Pat and Jeannie Hughes of the 65-ft schooner Patricia Belle. They've done the Ha-Ha twice before, and are doing it again this year. After their last Ha-Ha, they spent 4.5 years chartering out of Mazatlan. "We loved it there!" say the couple. "We've haven't been in Mazatlan since May, but we never had any safety issues."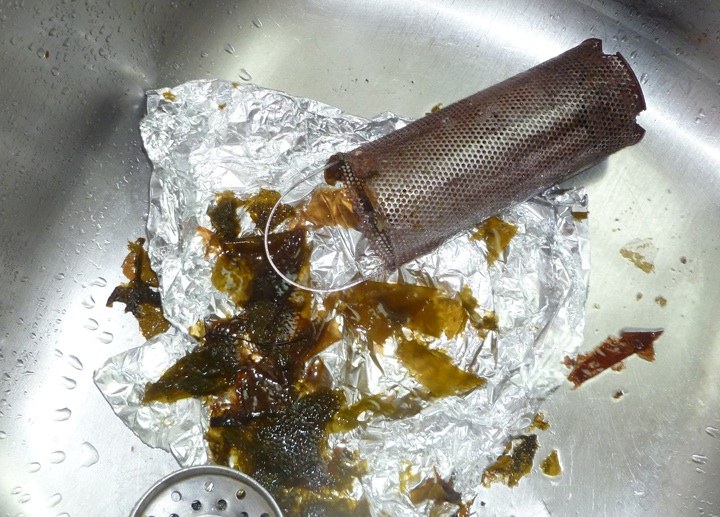 Last Friday Stephen Mann, who doublehanded around the world via the Southern Capes aboard his San Diego-based Wylie 38 Tawodi and is dreaming about doing it again, but singlehanded, gave a Baja Bash and Offshore Sailing talk at a San Diego event put on by Ullman Sails and Pacific Offshore Rigging. About 60 people attended, and got a boatload of info from Mann, who has done it all on the ocean. We had to sit that one out because of the flu, but Doña de Mallorca crossed paths with Katrina Liana at the event. She lives aboard with her husband at La Cruz, Mexico, and does publicity for the Nayarit Riviera Marina. Katarina is always excited, but she was even more so than normal about the upcoming cruising season, the marina's upcoming pool, and the 'refit' at Philo's Music Studio and Bar.
Last weekend was also the pre-Ha-Ha get-together at the Oceanside YC. While they didn't attract quite as many participants as they'd hoped, both the club and the partygoers reported having a great time. If you're headed south, put Oceanside on your list of places worth stopping.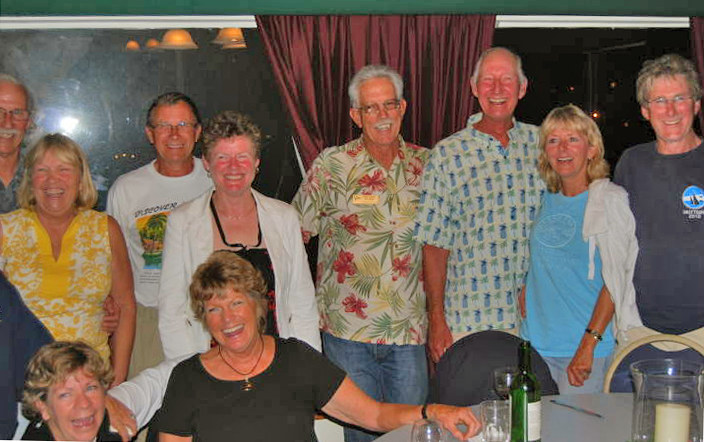 Patsy Verhoeven of the La Paz-based Gulfstar 50 Talion, who had just left La Paz on her way to San Diego for the start of her umpteenth Ha-Ha, emailed the news that Neil Shroyer of Marina de La Paz told her that the marina was all but sold out for the winter. So if anyone is planning to get a slip in La Paz, they should get on the horn to Marina Costa Baja or Marina Palmira right away.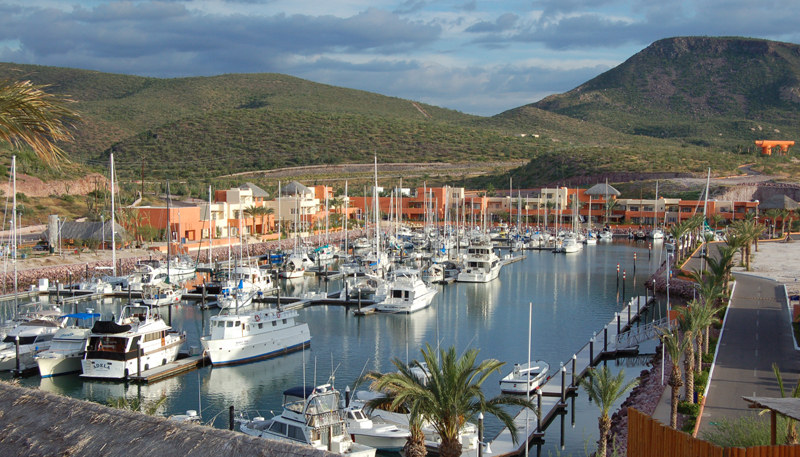 If La Paz fills up, another great option is Mazatlan, a little more than 200 miles across the Sea of Cortez. Both Marina El Cid and Marina Mazatlan have very nice facilities, and between the two of them you can always find a slip. Mazatlan is also home to Bob Buchanan's Total Yacht Services. A Canadian, Buchanan is not only a Yanmar dealer, but has developed a sterling reputation for engine work. If we had a big engine problem, we'd cover a lot of miles to get our boat to him so he could do the work. God forbid you need a replacement engine, but he's got good prices on Yanmars. Earlier this year, Barritt Neal of the San Diego-based Peterson 44 Serendipity, another vet of several Ha-Ha's, told us that he got quotes for a replacement Yanmar diesel from both the distributor in Southern California and from Buchanan in Mazatlan. The price was exactly the same for the engine delivered in Mazatlan as it would have been had Neal picked it up in Southern California!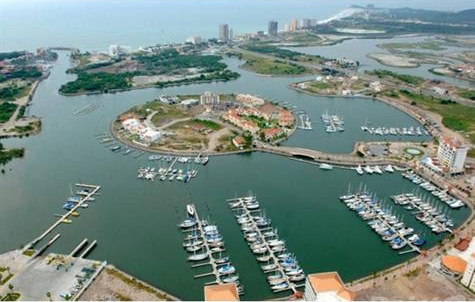 Let's talk about clearing into Mexico. On Monday we told you that Ha-Ha entries will be able to clear into Mexico at Bahia Santa Maria on November 1, and can take care of most of the work in advance by scanning the boat's documents and crew passports, then sending them to Bob Hoyt at Mag Bay Outfitters. Sorry, the initial email address we posted for him on Monday was wrong, but it has been corrected.
Speaking of clearing into Mexico, Victor Barreda of Cabo San Lucas, who has been a ship's agent forever, and who checked many Ha-Ha boats in to Mexico last year, reports the following: "The only thing that has changed here in Cabo with regard to check-in procedures is that Immigration is now asking all crew members to show up at the Immigration office in order to do their check in. I am not sure if they are going to enforce this or not, but it's my opinion that it's unlikely. As for our services, we will be set up in the same place as last year, out on the Cabo Marina fuel dock, as will marina staff who will expedite registration procedures. If we receive your documents before 12 p.m., they will be ready for pick-up next day at 9 a.m. Documents Received after 12 p.m., will be ready for pick up next day after 12 p.m.
"Here's the procedure: The captain and crew can show up at the desk with the boat's document in hand (a copy is ok) along with all original passports. My staff will hand them a crew list form to fill out, and their tourist cards so crew may fill them out on the spot. In order to make the process quicker, we have an entry form on our website they can fill out and print from the website. It will be very helpful if they bring it along. The form is also available free of charge for any other boaters interested in using it to do the paperwork themselves. It can be found at www.caboportagent.com (click the PDF button on the top right corner of the page). Our hours operation will be 9 a.m. to 4 p.m. The costs are the same as last year: Port captain fees are $20-30 USD, depending on the tonnage. Tourist visas are $23 per person. The port tax is $9. Our agency fee is $60. Credit cards will be accepted for payment on-site but will incur an additional 13% tax and card fee added to total."
To review, Ha-Ha boats will be able to check in to Mexico at both Bahia Santa Maria through Mag Bay Outfitters on November 1, or at Cabo San Lucas through Victor after arriving in Cabo, or at Cabo by having the captain do the footwork him/herself.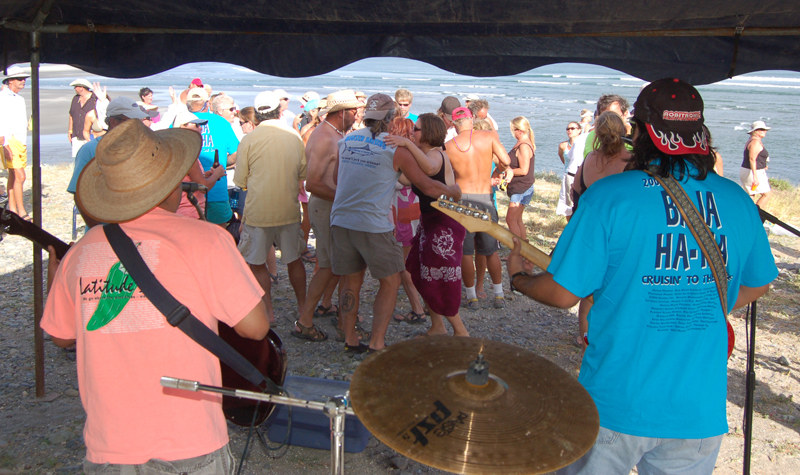 Todd Ebersole just swung by our cat. He's done about seven Ha-Ha's, and although he's originally from Northern Califonria, he's now the Assistant Harbormaster at Sunroad Marina on Harbor Island. Todd tells us they have berths open for Ha-Ha boats — as do most marinas in San Diego — and that you should call him for special Ha-Ha rates. In a case of bad news for Todd, he lost one of his best and sweetest employees, our dear friend Mika. The lovely Mika and her boyfriend Scott were longtime employees at Two Harbors in Catalina, spent the last couple of years in San Diego, but are now the captain and cook on a Moorings 46 catamaran in the British Virgins. If you're going to do a crewed Moorings cat charter in the Caribbean, we suggest you specify Scott and Mika.
The other day we emailed Newport's Rob Wallace to ask how things were going aboard Cita Litt's Newport Beach-based Rhodes 90 motorsailor Sea Diamond in the Med. Rob told us that the summer was over in the Med, and so was his terrific gig, and that their adventures saw them get as far east as Croatia. Wallace then informed us that he was now the captain of the 157-ft motoryacht Piano Bar — located just a few hundreds yards from where we were in San Diego! So we had lunch, and laughed over a million stories about sailing in Mexico and in the Med. It turns out that Piano Bar should be arriving in Cabo about the same day as the Ha-Ha fleet before continuing on to Paradise Village in Nuevo Vallarta, so he'll be keeping an eye out for everyone. Wallace did the Ha-Ha a few years back on the mighty S&S 79 Kialoa III, and said it was one of the most fun times of his long sailing career.
The truth is that you can't turn in a circle in the sailing nexus of San Diego without bumping into a Mexico-bound cruiser or two. The heart of the cruiser nexus is in and around Shelter Island, and features marinas, boatyards, marine stores such as West Marine, Downwind Marine, and the Marine Exchange, the San Diego, Southwestern and Silvergate YCs, and the Police Dock. All are within walking distance, but are so much more fun to hit by bike. We've been riding so much recently that we feel like Pee Wee Herman. Our bike also easily takes us to the great Sushiya sushi lunch specials at Liberty Station, Trader Joes, Von's, Target and Home Depot. We've even ridden our bike all the way up Mission Valley to near the 163 to get stuff at the Apple Store. There's a Costco right near there, although when we shop there to provision for 14 people on the Ha-Ha, we're going to rent and borrow a couple of vans, because it's going to be too much to carry on our bike.
We've got cloudy weather here today in San Diego, but the forecast for the seven days after that is sun, sun and more sun. Come on down!
Receive emails when 'Lectronic Latitude is updated.
SUBSCRIBE