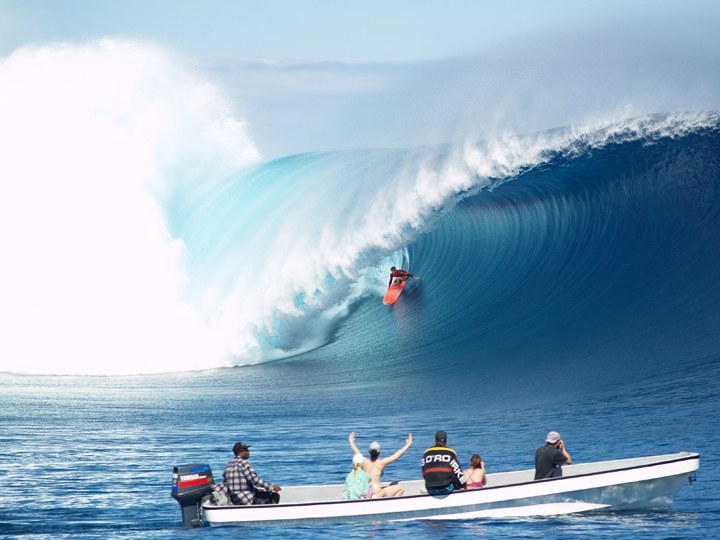 "We had a great seven-day passage from Opua, New Zealand, to Fiji aboard Dietmar Petutschnig and Suzanne Dubose's Las Vegas-based Lagoon 440 Carinthia," reports Kurt Roll of San Diego. Roll met the couple during the '09 Baja Ha-Ha, and sailed across the Pacific with them in the spring of '10. "Unusually, we had tradewinds all the way to Fiji, and therefore only used a quarter of a tank of fuel.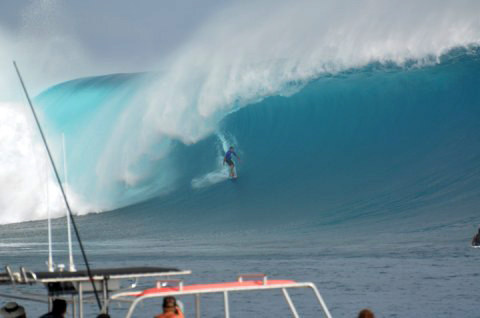 "We explored all of the Mamanukas, Yasawas and Kadavu Islands, with lots of stops back at the Musket Cove YC for partying, surfing and regrouping. Of all the place's I've sailed in the world, bar none, Fiji take's the cake. The climate is perfect, the food is plentiful, delicious, and inexpensive, there's world-class surfing and diving, and the people are crazy nice. In addition, it's downright beautiful — as long as you leave the mainland and get out to the outer islands. This past week Musket Cove was abuzz with the news that a huge swell was coming up from the Tasmen Sea. World class surfers flew in from around the world. The swell peaked at Cloudbreak on the 12th and 13th, with faces estimated to be 20 to 30 feet. Kelly Slater, 10-time world surfing champ, said that it was the biggest he's seen it. The waves, by the way, break over a shallow coral reef.
"I had the awesome experience of taking Carinthia out with a boatload of Musket Cove locals both days to film and watch the most amazing waves I've ever seen in person. To be out there motoring around these huge waves on a 44-ft cat was incredible, and everyone was moved by the awesome power of the waves.
"After four months down here, I've developed a case of 'Bula Brain', and so am flying home tomorrow."
Receive emails when 'Lectronic Latitude is updated.
SUBSCRIBE