The U.S. government has sent its military on some questionable adventures in recent decades, but none so bizarre as the current turf war between Fiji and the Kingdom of Tonga over two tiny submerged atolls called the Minerva Reefs.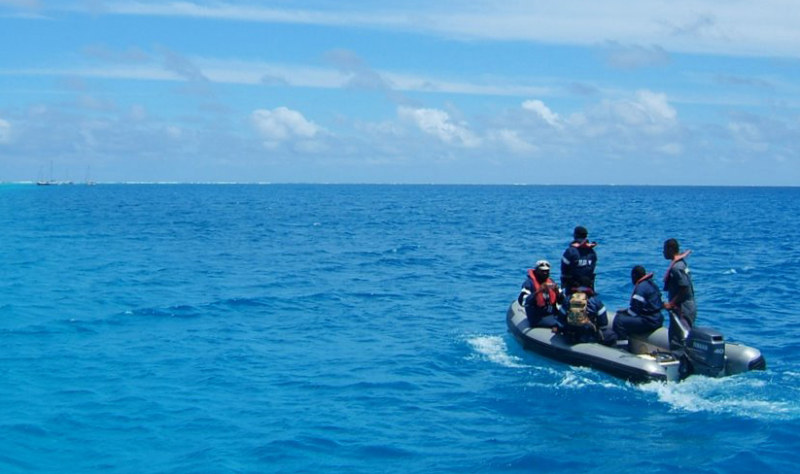 Although no shots have been fired yet, nor blood spilled, the conflict has recently evolved beyond mere political posturing — so much so that cruising sailors are being advised to avoid the area, which has traditionally served as a well-protected rest stop on the route to or from New Zealand. According to sources within the Pacific Basin, Fijian Navy personnel destroyed navigational beacons last week at the entrance to North Minerva that had been installed by Tonga. A similar episode took place last year, and Tonga replaced the beacons. But this time observers say the two countries narrowly avoided military conflict, and additional Fijian naval assets have reportedly been sent to the atolls.
The dispute has been going on for years, but sources say never before have the two nations been so close to a possible military confrontation. Although the atolls are essentially uninhabitable — all land areas of the fringing reefs are submerged at high tide — Tonga first laid claim to the atolls in 1972, in answer to an attempt by Las Vegas real estate mogul Michael Oliver to establish a libertarian society there. (We're not making this up.) Since then, Fiji's military government has made it clear that it does not recognize Tonga's sovereignty over the reefs. In 2005 Fiji lodged a formal complaint about the issue with the International Seabed Authority, asserting that the Minerva Reefs lie inside Fiji's exclusive economic zone.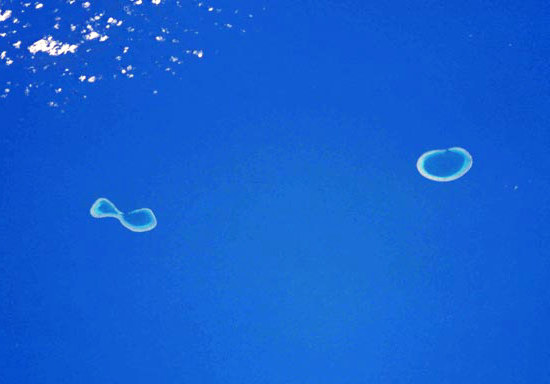 But why all the fuss now? Some Pacific-watchers speculate that Fiji's current aggressive attitude may have been fueled by Tonga's refusal to extradite the Fijian fugitive Colonel Roko Ului Mara, an ex-soldier who had been arrested and charged with sedition against the military dictatorship of Fijian Commodore Voreqe Bainimarama, but escaped to Tonga where he was welcomed. Ironically, Fiji was more democratic than Tonga prior to the '06 coup that elevated Bainimarama to power. But today, while Fiji's democratic institutions appear to be in a steady decline, Tonga's traditional monarchy has extended a stronger political voice than ever to its citizenry.
Receive emails when 'Lectronic Latitude is updated.
SUBSCRIBE