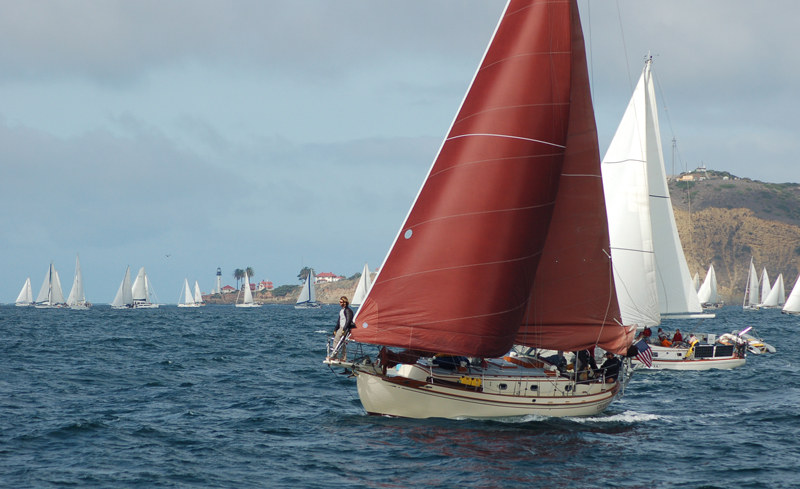 After enduring the coldest summer in recent memory, the 600+ sailors in the Baja Ha-Ha XVII rally fleet have now achieved a long-anticipated goal: They've found sunny skies!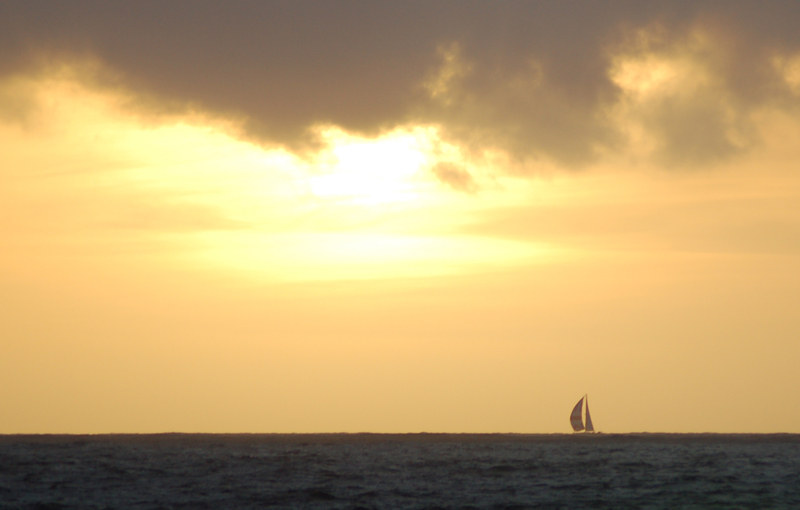 As we write this report from an open-air beach bar in Turtle Bay, fleet members in tank tops and swimsuits are gearing up for the annual beach party on a completely undeveloped stretch of the bay, less than a half mile from the heart of this tiny fishing town.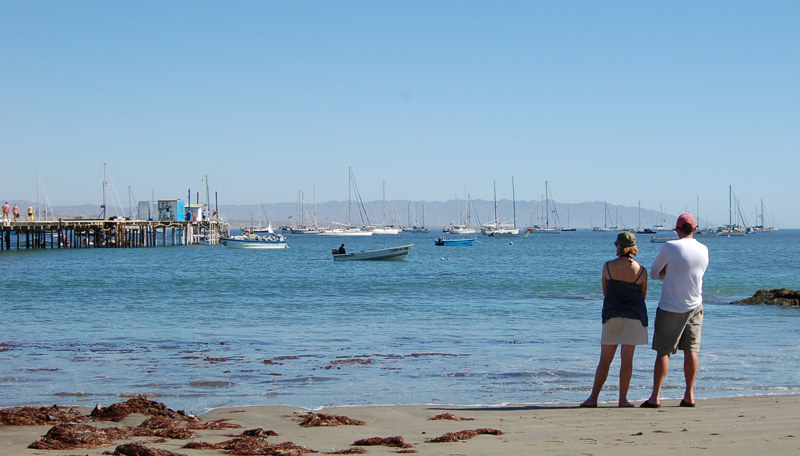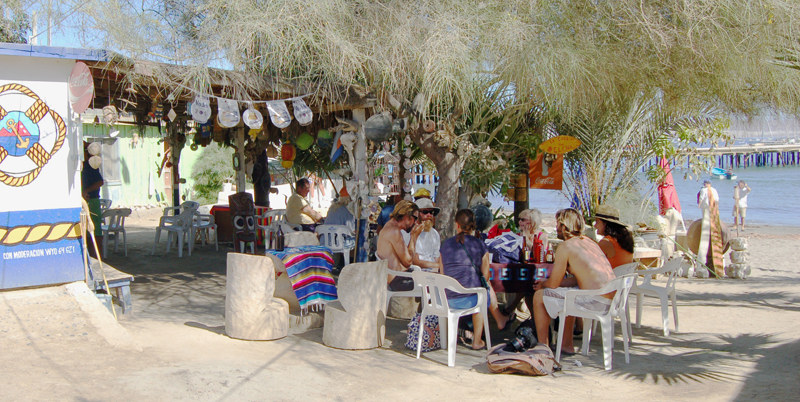 On Monday, October 25, after a grand procession past a crowd of journalists, dignitaries and well-wishers, the fleet departed San Diego under patchy, cloudy skies. But a 12-knot WSW breeze was steady enough to carry the fleet quickly south past the Coronado Islands, and when it clocked to the west, chutes began popping open for as far as the eye could see.
All in all, Leg One held pretty sweet sailing, with the breeze holding until the third morning. It was then, however, that skies cleared and everyone's layers of heavy clothing were stripped off and stowed. With up to 20 knots of breeze 60+ miles out, and lumpy 8- to 12-ft seas, a number of boats suffered typical damage — such as torn sails and broken goosenecks. The worst gear failure was aboard Matt Daniel and Paul Boyd's Seattle-based Corsair F-31 tri Tumbleweed. Her bowsprit broke loose after stabbing a few big swells roughly 100 miles offshore. Bill Lilly (aka 'Hef') and his bevy of female crewmates, self-decribed as 'bunnies', sailed their Newport Beach-based Lagoon 47 cat Moontide 50 miles out of their way to loan Daniel repair tools, and stood by until repairs were completed.
Meanwhile, aboard the Long Beach-based Vector 39 Thee Amazing Grace, one of skipper David Bloom's artificial hips popped out of joint, putting him in escruciating pain. Luckily his wife Karin McGinley and crew were able to stabilize him — it had happened three times before — and continue on to Turtle Bay, where emergency service personnel, including the chief of police, got him safely to medical facilities ashore. We're happy to report the hip is now back in place and the crew expects to continue south when the fleet departs on Leg Two Saturday.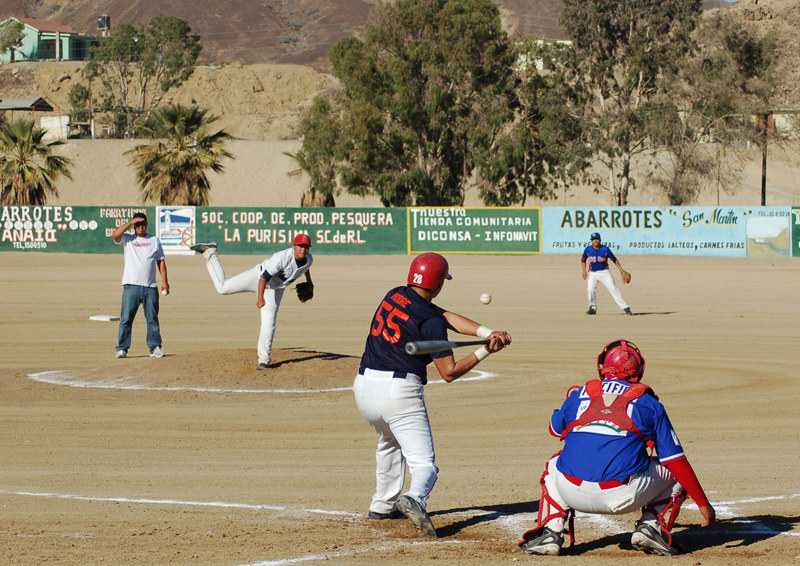 With many fleet members practically salivating at the prospect of being able to watch game two of the World Series on a TV in town, crewmember Mike Priest of the Newport Beach-based Swan 56 Defiance announced a wonderful addition to the rally, which he'd been working on for months: an exhibition baseball game at the dusty town's new stadium. With the stands full of cruisers hooting and hollering, two local teams put on an exhibition of what serious baseball is supposed to look like. A squad of six-year-olds played next, then cruisers of all stripes got into the action — entertaining the ever-friendly townspeople with their blundering antics. It was all great fun, and it served to foster a tremendous sense of cross-cultural camaraderie. We anticipate such exhibitions will now become an annual Ha-Ha activity.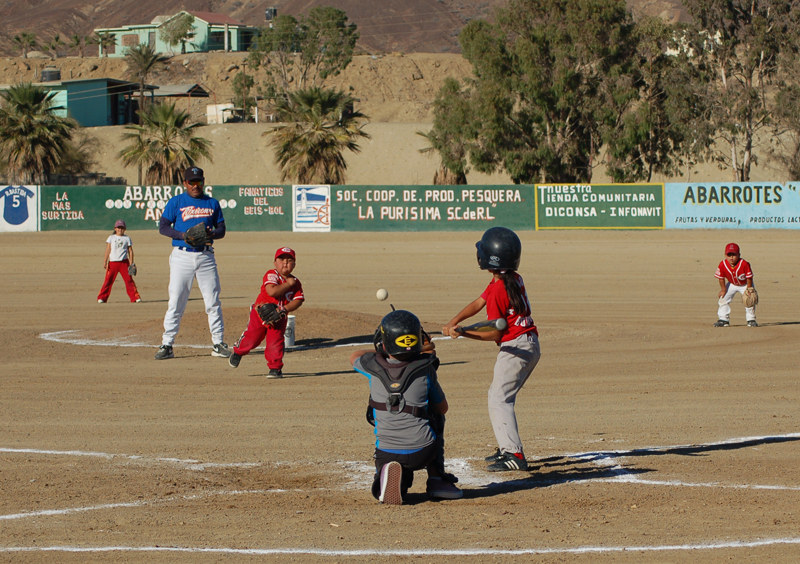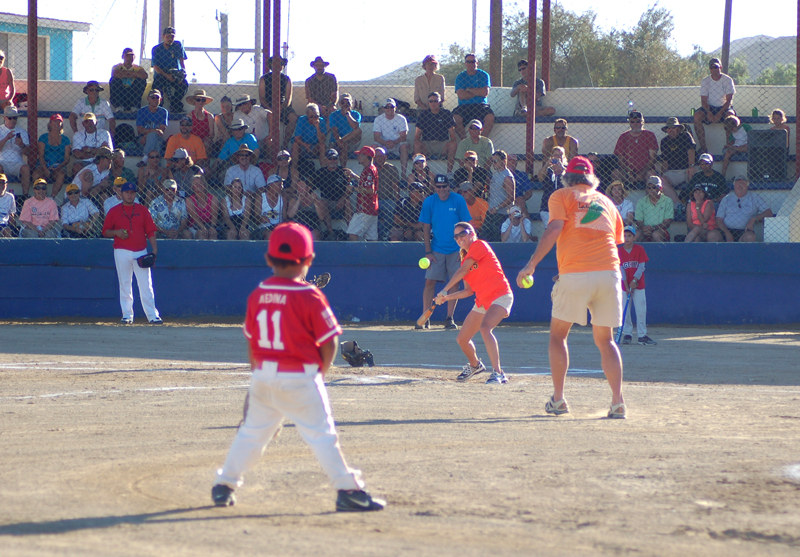 At 5 p.m. local time hundreds of diehard Giants fans flooded several bars to watch 'Los Gigantes' slaughter the Rangers, and we'd like to think that all their tequila-fueled enthusiasm had some small influence on securing the win. Stay tuned for further updates. (Go Giants!)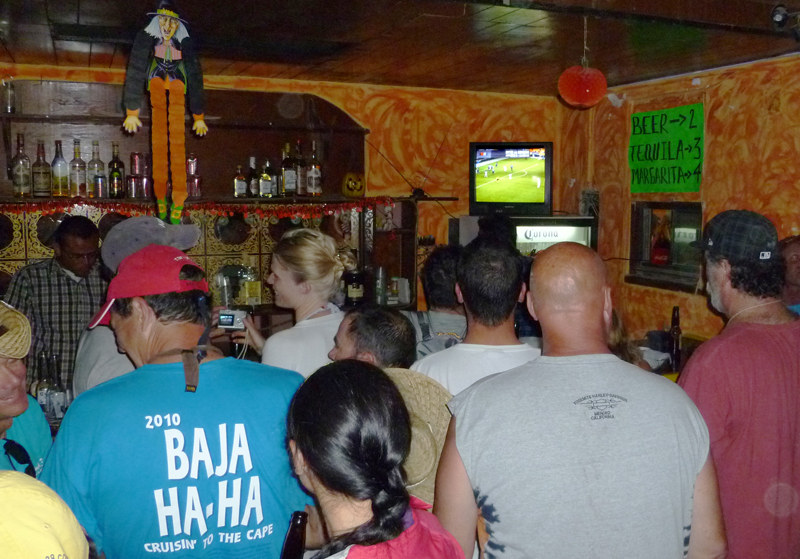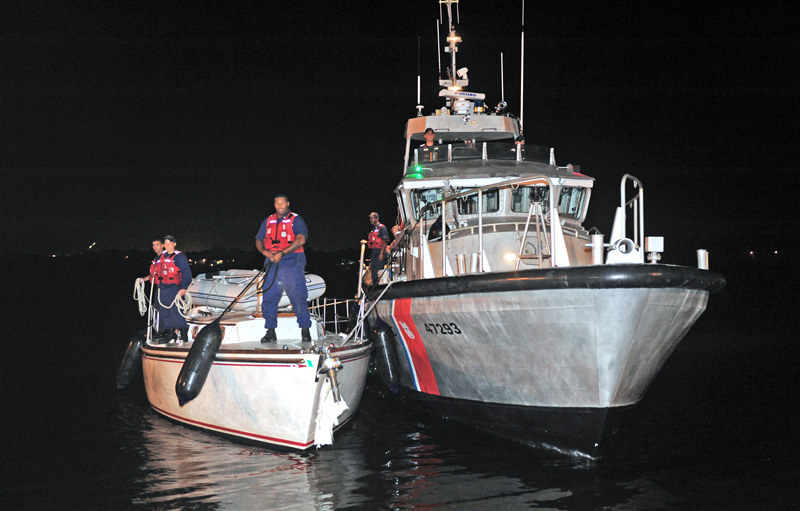 Florida news outlets are reporting that Richard Steg, 73, was rescued 50 miles off Jacksonville Beach on Wednesday, two days after his 35-ft sloop Bonvivant was dismasted and her engine died. Steg was sailing north to Connecticut after buying Bonvivant a few weeks ago. He set off from Ponce de Leon Inlet near St. Augustine on Sunday, but encountered heavy weather on Monday, which caused the damage. Miraculously, he was able to put out several maydays, at least one of which was picked up by a passing tugboat and relayed to the Coast Guard. After searching Tuesday night, Bonvivant was finally spotted Wednesday morning. The boat and her skipper were towed into port without incident, and Steg was reportedly uninjured.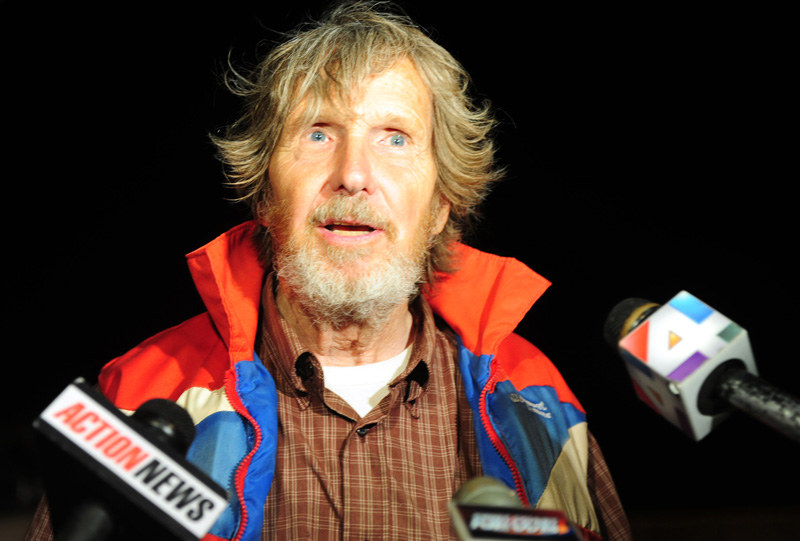 On the same day but all the way across the Pond, French rescuers safely pulled off all seven crewmembers aboard Tony Bullimore's Spirit of Antigua after the 108-ft cat capsized in the Bay of Biscay. Bullimore was not aboard. "There wasn't that much wind — only about 15 knots," an unidentified crewmember is reported as saying. "We were sailing fast and close to the wind. We then had a big gust and because it's a multihull, the apparent wind induces a much worse effect. So the boat powered up very quickly. At the same time, the windward hull came off a wave, which got the hull lifting out. The rudder stalled. We couldn't get the sheet off quickly enough so we couldn't depower the boat." An effort to salvage the boat has been launched.

After completing one race today, the Cal Maritime Keelhaulers have locked up fifth place overall in the '10 Student Yachting World Cup in La Rochelle. Although the race committee took the spinnakers out of the sailors hands in the 20-knot, big wave conditions, the team was able to finish fifth in what would turn out to be the final race of the regatta. As the first West Coast team ever to represent the U.S. at this 30-year-old regatta, the team did a great job despite having to work through setbacks like a broken jib car — for which they did not receive redress — and having to learn a boat — the Grand Surprise 32 (aptly named, btw) — that you just won't find anywhere in America. So give a shout-out to skipper John Gray, tactician Sean Kelly, Jessica Bernhard, Cole Davis, Sara Himes, Sebastien Laleau, Thor Proulx, Kyle Vanderspek, Matt Van Rennselaer and Evan Wannamaker.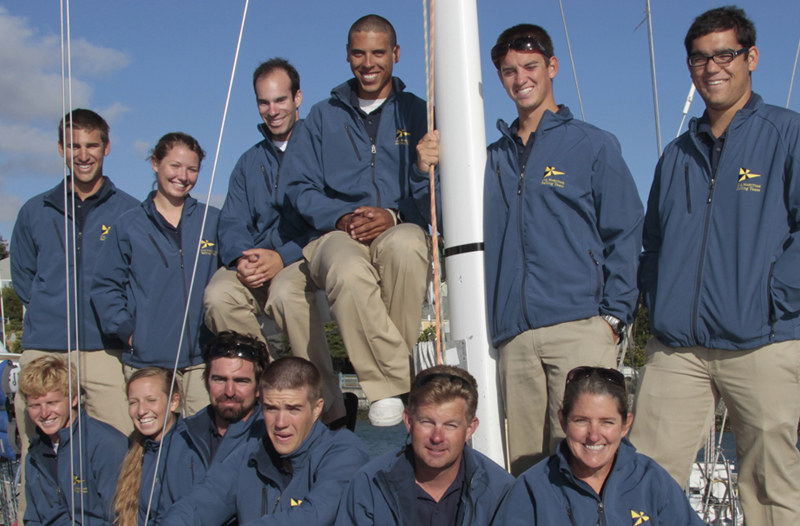 As it stands now, the team has been able to raise only about half the cost of the trip, so take a moment to visit their blog (linked above) and drop a few bucks to help them out; every little bit helps. We're constantly talking to Cal Maritime alumni who play key roles in the sailing scene as boat owners, pro sailors, and crew, so if you fall in any of those categories, or just want to help 'em out a little, please do so. We can attest to the fact that those on the team who we've met are really good sailors and good people. Also worth mentioning is that the school has put the same amount of effort into making the sailors' campaign visible as the sailors have put into preparing for it; the entertaining and informative blog entries have been well worth the time and pretty unusual for a college sailing program.
Receive emails when 'Lectronic Latitude is updated.
SUBSCRIBE