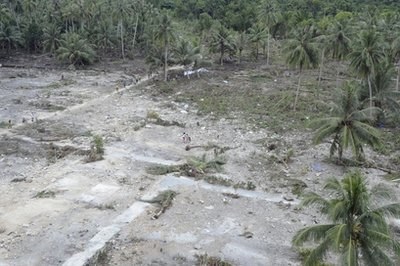 Mother Nature delivered a helluva 1-2 punch to Indonesia this week. At 9:42 p.m. on Monday, a 7.7-magnitude earthquake struck just 78 miles from the popular Indonesian surfing destination of the Mentawai Islands. Within minutes, a 10-ft tsunami struck the island chain, wiping out at least 10 villages, killing more than 300 people — the death toll is still rising — and displacing 20,000 islanders. Due to bad weather, supplies to the remote islands have just begun arriving today.
Though it's also a popular cruising destination, we have yet to receive reports from cruisers in the area. The Australian press has reported that a chartered power cat, Freedom III, was swept off its anchor and into another charter cat, Midas, causing the latter to explode from a ruptured fuel tank. There were no injuries. Another boat crewed by several Aussie surfers, that was reported to have been at the epicenter of the quake and was feared missing, later made contact that all was well aboard Southern Cross.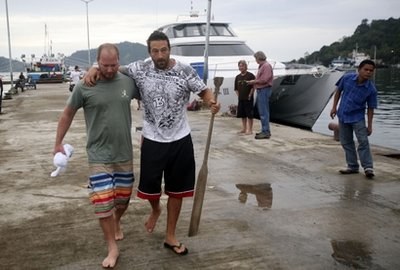 Then, just hours after the tsunami, Java's Mt. Merapi — the island's most active volcano — erupted, killing 30. Though scientists say Merapi is now calm, locals are still being evacuated.
The fault that caused Monday's quake is the same responsible for the disastrous Christmas '04 tsunami that killed 230,000 people.
Whether you're a new cruiser heading south of the border for the first time, or an old salt who's been cruising Mexico for a decade, cruiser nets are essential for staying up-to-date on weather, local events, and other news. Here are a few that you should plan on tuning in to: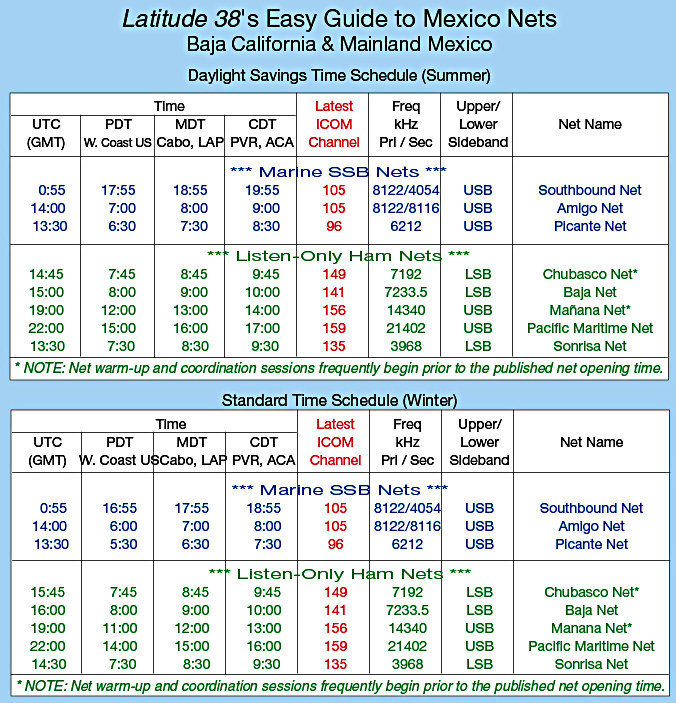 Receive emails when 'Lectronic Latitude is updated.
SUBSCRIBE