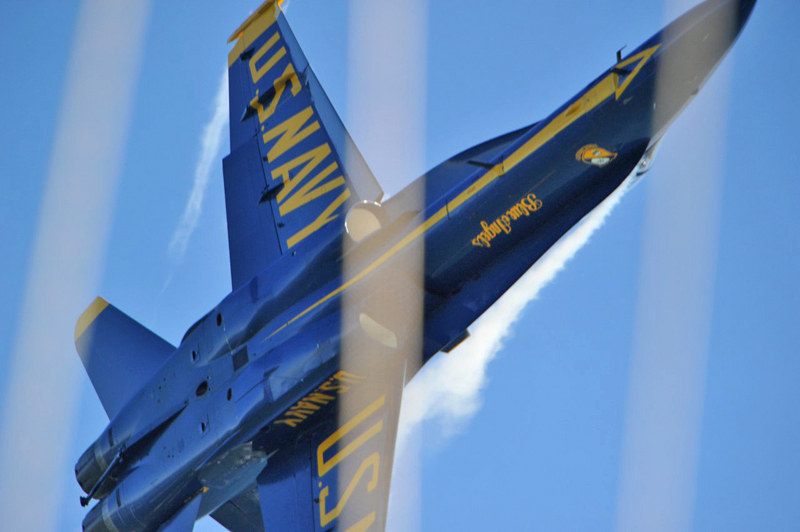 Fleet Week couldn't have ended on a more perfect weekend. Saturday and Sunday were mild, relatively windless days — ideal for the fantastic show the Blue Angels put on as a finale to the week's festivities.
Seemingly every boat on the Bay came out either Saturday or Sunday and staged under the prime viewing area just off Alcatraz. Some of us chose less congested spots, such as Clipper Cove, and while the show wasn't as impressive as if we'd been on the main Bay, the fly-bys — which included a couple sonic booms — still rattled our fillings!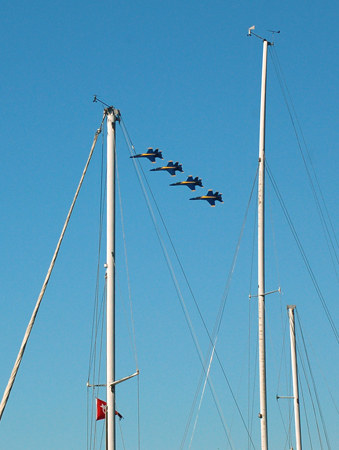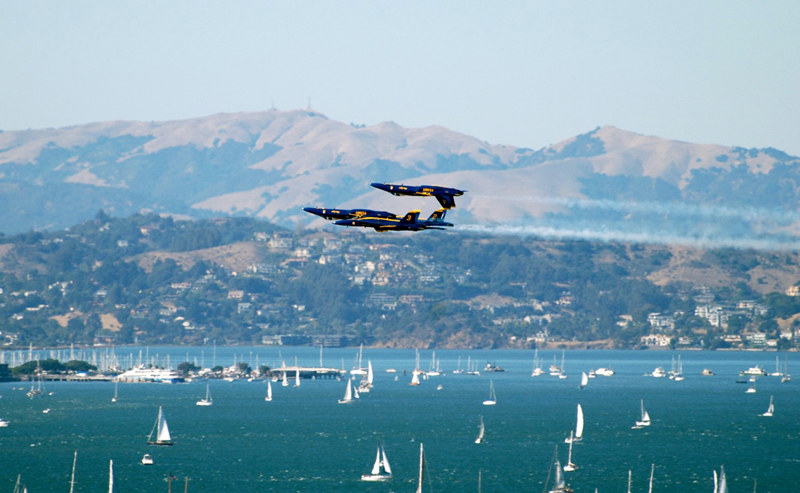 But hoards of wake-producing boats can cause problems for others a little lower to the water. "After watching the fantastic Blue Angels on Sunday aboard our Hunter 33 Concord, we were headed back to Brisbane Marina," said Frank Solinsky. "We'd been passed by the mass exodus of powerboats when we noticed a kayak and two people in the water under the Bay Bridge. We stopped to help them and discovered they had been swamped in the huge wakes of the stampede. We got them out of the water — they had been in 10 minutes or so and were pretty cold — and called for their rescue on channel 16. The SFPD came out and picked up 'two wet souls and all the parts' and took them back to Pier 40. What was particularly disturbing was that two USCG Auxiliary boats passed right by the overturned kayakers. But all's well that ends well, I guess."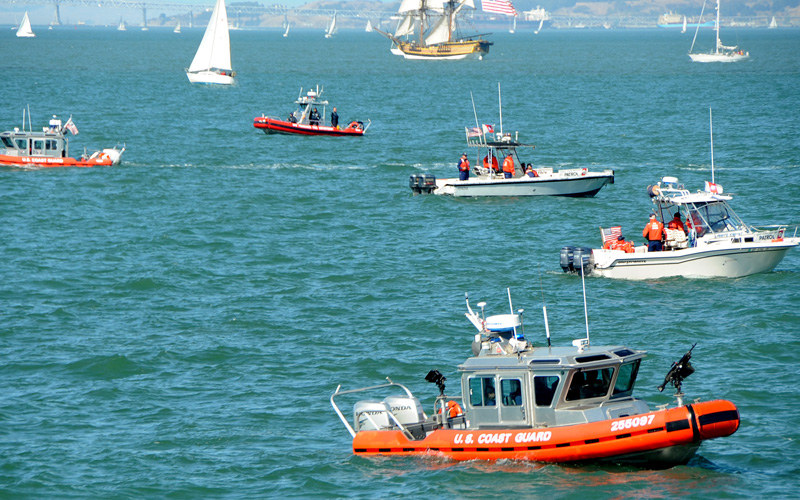 We congratulate — and thank — anyone who's had the opportunity to rescue an accidental swimmer; you'll read about more in upcoming editions of 'Lectronic and in the November issue of Latitude 38.
Receive emails when 'Lectronic Latitude is updated.
SUBSCRIBE