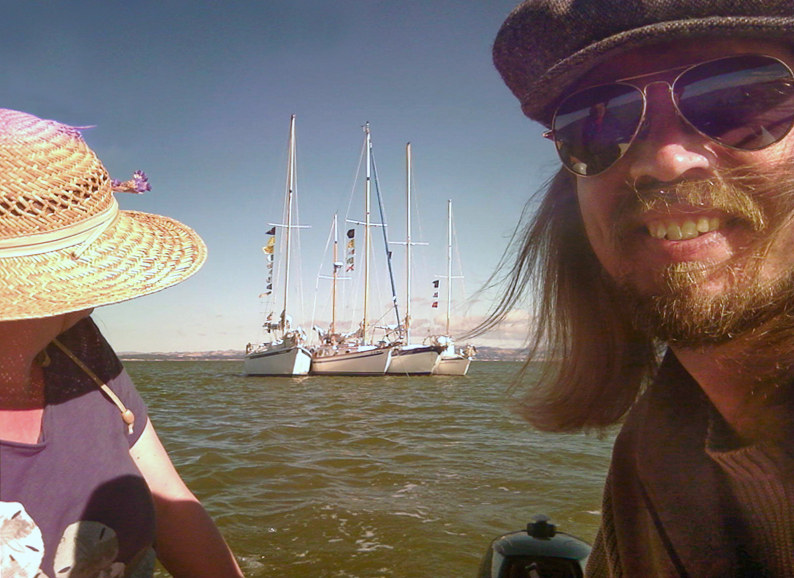 Last weekend's fog may have been a downer for Big Boat sailors, but a group of Sausalito sailors upped anchor and headed for China Camp on the annual Cleat Cruise. Doug Workmaster sent us the following report:
"The Cleat Cruise, started in the '70s by Sausalito sailors, is always filled with music, laughter, and great views. This year's fleet consisted of about a dozen boats ranging in size from Suzi Q's 38-ft Marbara down to my Ranger 23 Rigel. Tom List, one of the event's founders, joined in with the sweetest little tugboat under his command.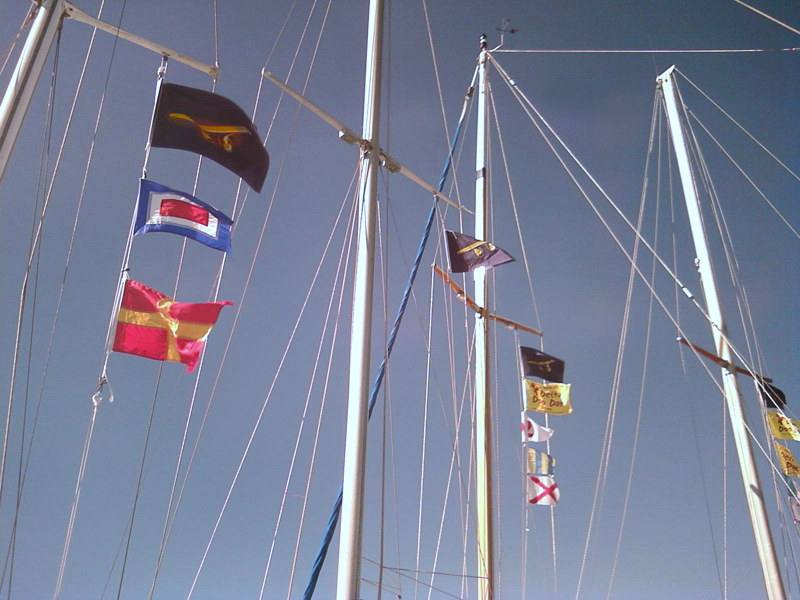 "This year's Cruise Commodore, Bruce Allen of the Mariner 31 Gitana Vela, gave everyone in the fleet a striking blue burgee with a golden cleat, which we all proudly flew. The park's docent and one of China Camp's original residents, Frank Quan, graciously allowed our beach party to continue into the night — normally a no-no — with Jody Boyle and Tom List pumping out some foot-stompin' beat, as well as some bawdy sea chanties, on guitar and fiddle.
"The rough edges we all felt the next morning were smoothed over by Karen Metzner's full bacon, eggs, and biscuits and gravy breakfast. Moderate winds and well-timed tides in both directions made for one of the most pleasant San Pablo crossings I've ever made. Can't wait for next year!"
Wonder of wonders, the number of paid entries for this fall's Baja Ha-Ha is tied with last year's record of 193. Although the entry deadline has passed, it would be kind of fun to break the record. So if you're one of the ones who missed the deadline, we'll allow you to enter until Friday.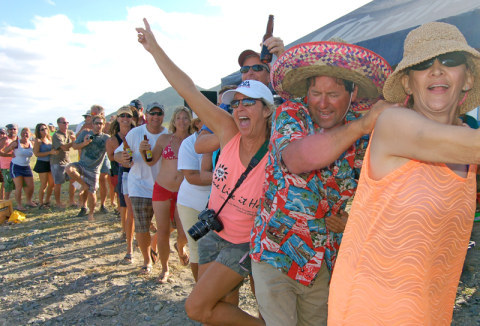 The entry procedure is a little different now. You won't find the registration form on the website. Instead, click here to sign up. On Friday, this link will stop working, so don't procrastinate any longer!
For those of you headed south, the cooler than normal Pacific Ocean has resulted in cooler than normal temperatures along the California coast, and lots of thick fog. Be prepared!
See you in San Diego!
"I crewed on Jim Hassberger's Valiant 40 Kanga on the way south to get ready for the Baja Ha-Ha," writes O'Neil Dillion. "When we pulled into Cojo the other day, we saw these two sailboats on the beach. We didn't go ashore, so we didn't get their names. We have no further information, but we assume they got caught on a lee shore from a front coming in from the southwest, probably during the winter. Maybe one of your readers has the story."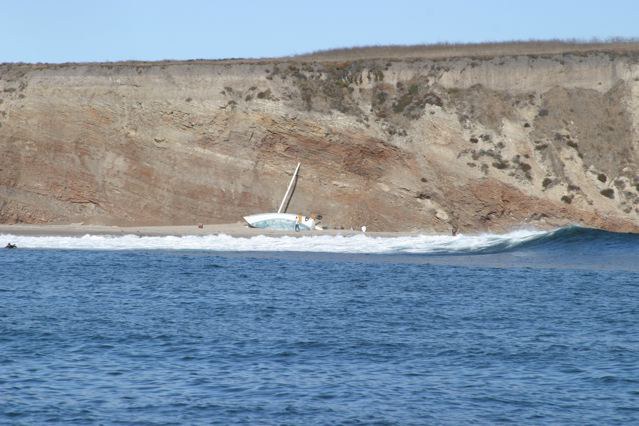 We asked around a bit, and the response we got was, "Boats go up on Cojo all the time." It's hard to believe, given all the dramatic improvements in weather forecasting as well as GPS, radar, depthsounders and other electronic equipment. It proves once again that there is no substitute for the constant vigilence of a human. There was also a pretty good south swell earlier in the week, so who knows? Maybe one of the boats dragged ashore more recently.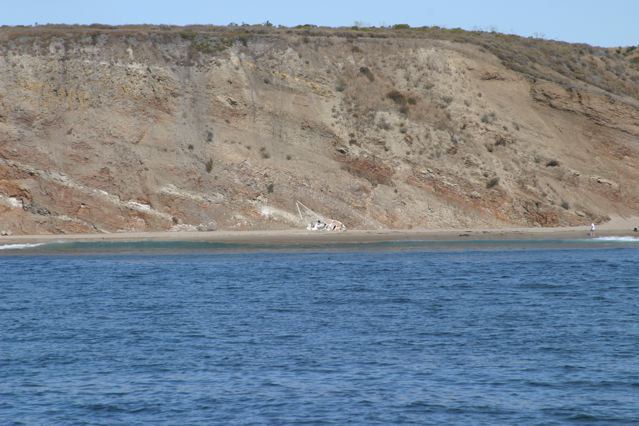 For folks coming around Pt. Conception in the next couple of days, there is a small craft warning from 3 p.m. until late tonight for winds from the northwest — making Cojo the perfect anchorage after a rounding. Then the weather gets better, with lighter winds and temperatures finally hitting the 80s near the water in Santa Barbara, and the 90s in the foothills. Indeed, there may even be a few days of summer in Southern California — finally — from Friday through early next week.
Happy and safe sailing to everyone headed this way!
Receive emails when 'Lectronic Latitude is updated.
SUBSCRIBE