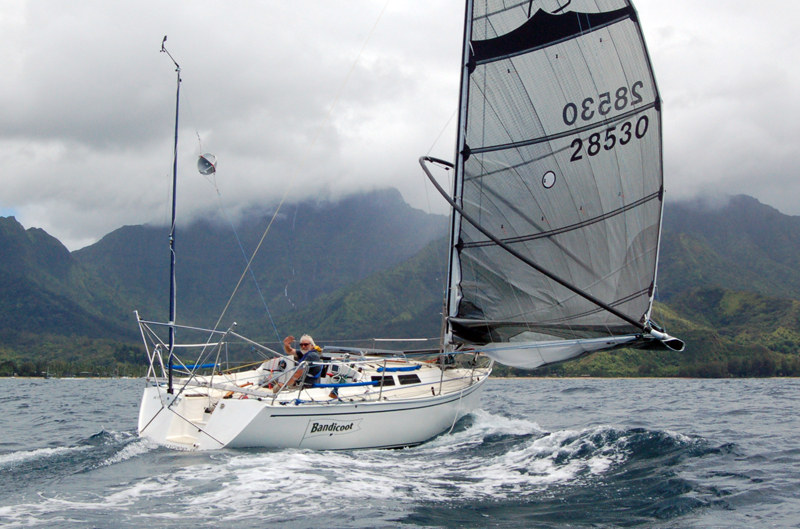 The Singlehanded TransPac came to an end in the wee hours of Sunday morning when Adam Correa on the International Folkboat Blue Moon sailed into Hanalei, 21 very long days after the start of the race on June 19. Correa was preceded earlier on Saturday by 'LatePac' cohorts AJ Goldman on the Cascade 36 Second Verse and Sam Burns on the Catalina 309 Southernaire. Burns was the only one of the three to cross the line before the race's deadline of noon local time. But while Goldman and Correa are officially listed as 'FAD' (Finished After Deadline), they received a well-deserved hero's welcome.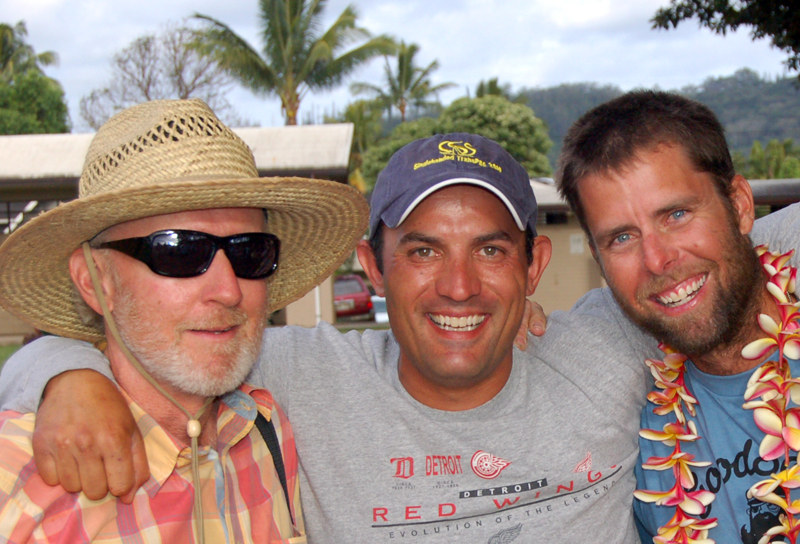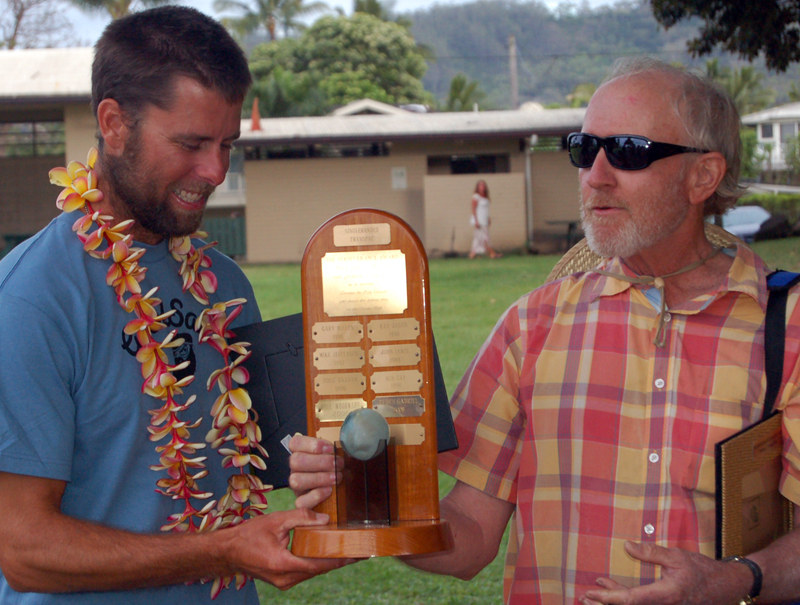 Due to scheduling conflicts, the final awards party was scheduled for Friday night, so the 'Three Musketeers' weren't able to attend, but the rest of the fleet enjoyed an entertaining evening at Hanalei Gourmet. In attendance was surprise guest Jeanne Socrates, who sailed the race in '06 and was on her way to the start of the '08 race when she lost her boat Nereida on a beach in Mexico. Having commissioned a new Najad 380 to replace the original Nereida, and having been forced to scrap plans for a nonstop solo circumnavigation, Socrates was so determined to join in the festivities that she sailed nonstop from New Zealand to Hawaii and made it to Hanalei Friday morning.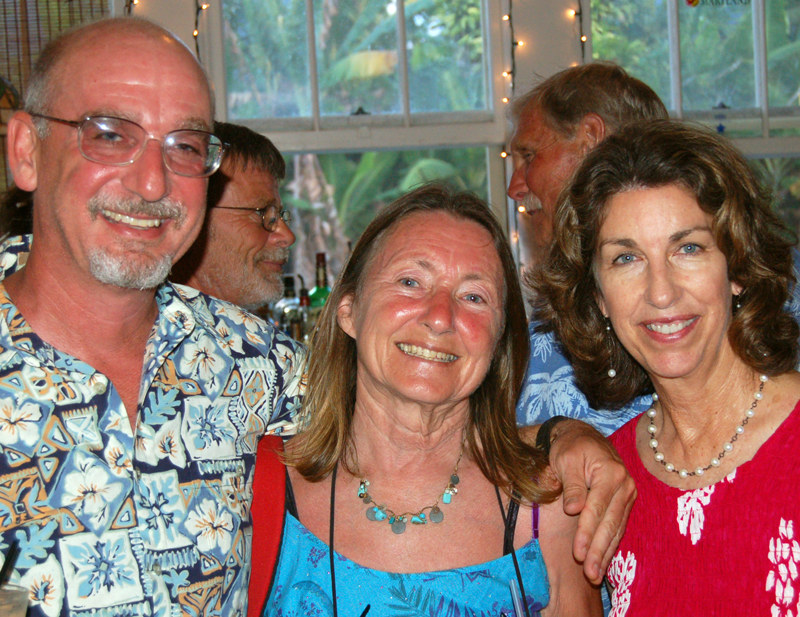 Though results weren't 'official' until the race deadline, most of the awards were determined by Friday. Jeff Lebesch of the Hammerhead tri Hecla walked away with two awards, but the most meaningful to him was the First to Finish on Elapsed Time. The Bay Area's Max Crittenden of the Martin 32 Solar Wind also took away two awards, including the Latitude 38/Nelson's trophy for the first Northern California monohull on corrected time. But the night's big winner was Seattle's Adrian Johnson on the Olson 30 Idefix, who sailed for home this morning loaded down with three trophies, including first to finish on corrected time.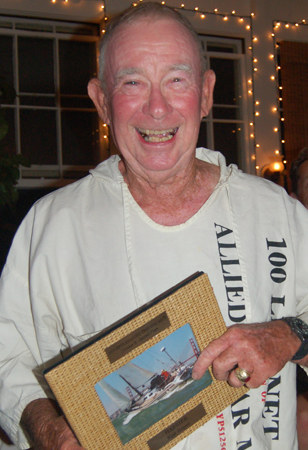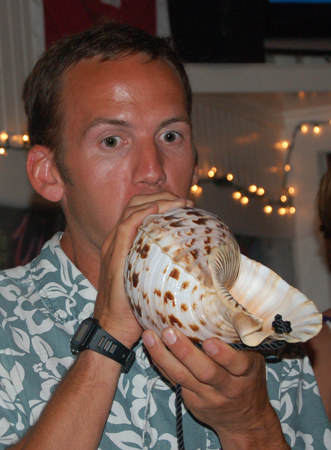 Look for a full report on the race in the August issue of Latitude 38, but in the meantime, check out the race's website for full results and a list of trophy winners.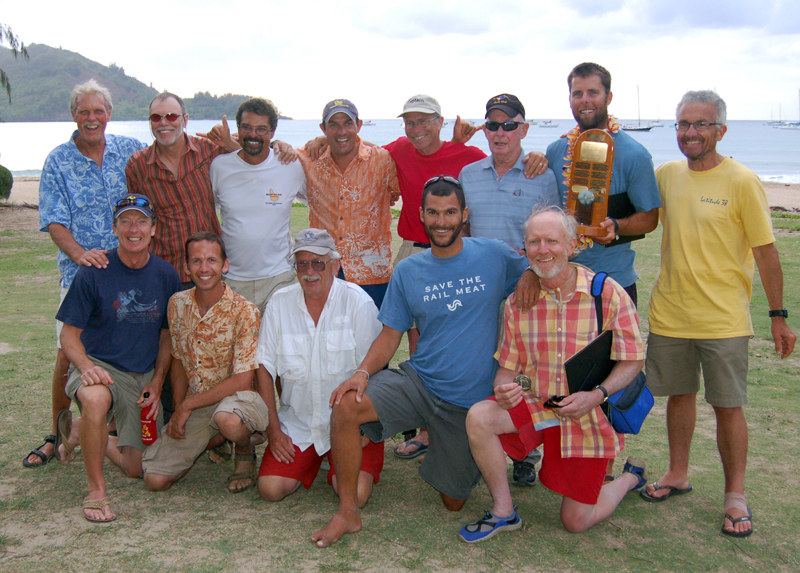 Receive emails when 'Lectronic Latitude is updated.
SUBSCRIBE