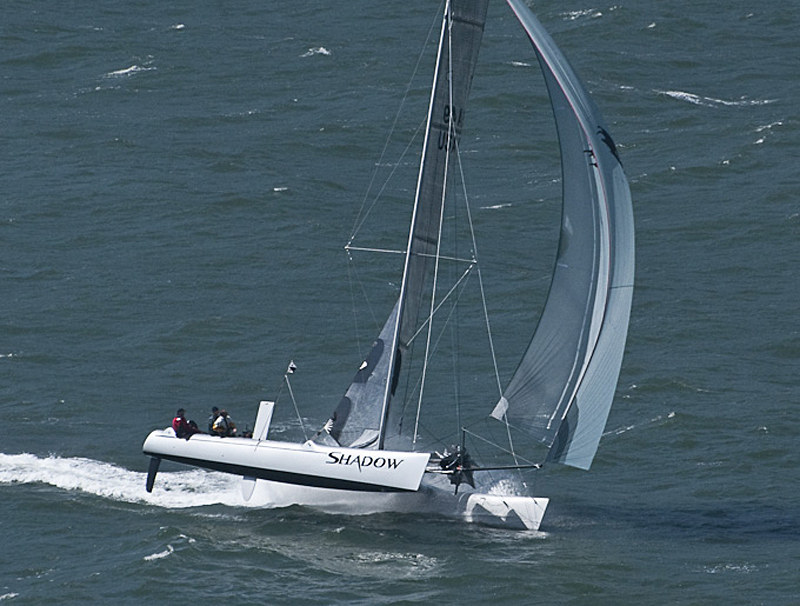 With the Spinnaker Cup just a few short weeks away, the OYRA's Full Crew Farallones Race brought out a high-quality fleet of boats for what many people expected would be a breeze-on, pound-out, surf-back, 58-mile trip around the Rockpile. That wasn't exactly what they found. After beating out the Gate and around Pt. Bonita in a flood and breeze into the low-20s, it was looking as though it would be pretty typical race. But as the boats left the Marin Headlands behind them, the breeze never clocked. It wasn't long before just about everyone was changing up to their biggest headsails, beating out to the islands in 8- to 12-knots of breeze and balmy temps.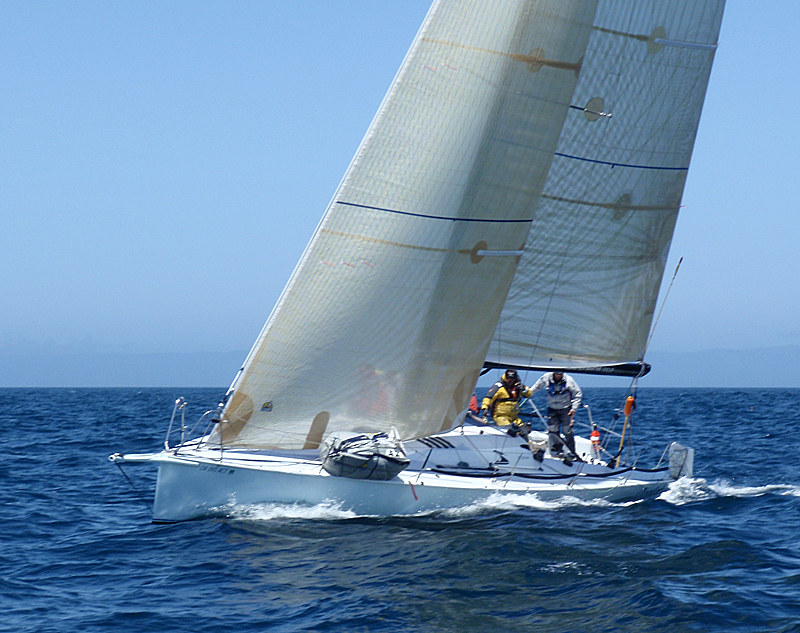 Distinct among other Farallones races, the Full Crew Farallones allows each boat to pick which way they want to go around and, at least in PHRO 1A, there wasn't any consensus — about half the fleet opted to leave it to port while the other half left it to starboard. The former got to set kites while rounding, but the latter would ultimately find the near-shore pressure — which apparently hadn't gone anywhere — sooner on the way back in. It seemed that most boats got a great little ride through the Gate toward the end of their respective races, with breeze in the low 20s and pretty slack water transitioning to the early flood at around 5 p.m.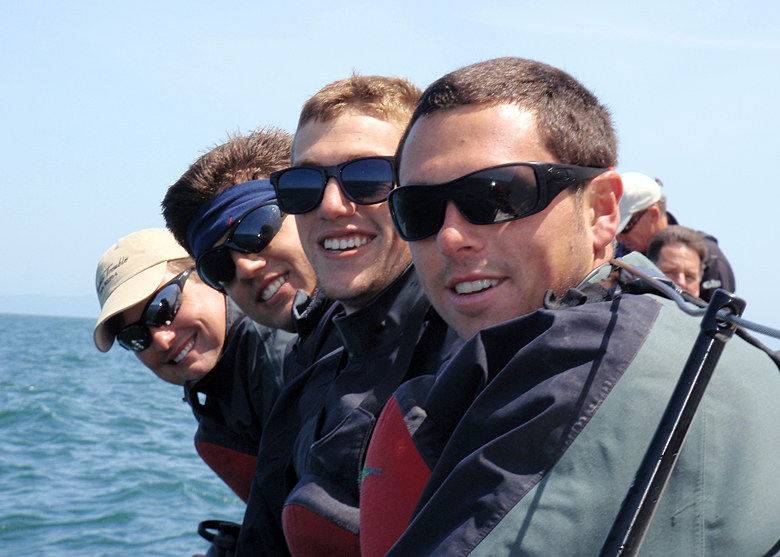 Peter Stoneberg's Formula 40 Shadow was the only multihull in the race and, with a corrected time of just over 8.5 hours, took the nominal overall corrected time honors. Jim Quanci's Cal 40 Green Buffalo was the race's giant-slayer, coming home with the overall monohull corrected-time win and PHRO 3 honors — about four minutes faster than than the PHRO 1A-winner, Lani Spund's turboed SC 52 Kokopelli². The full results are here. If you've got a good story about the race, some good photos, or if any of you WX wonks out there want to take a crack at explaining how the Gulf of the Farallones got SoCal Bight conditions on Saturday, drop us a line here.
Receive emails when 'Lectronic Latitude is updated.
SUBSCRIBE