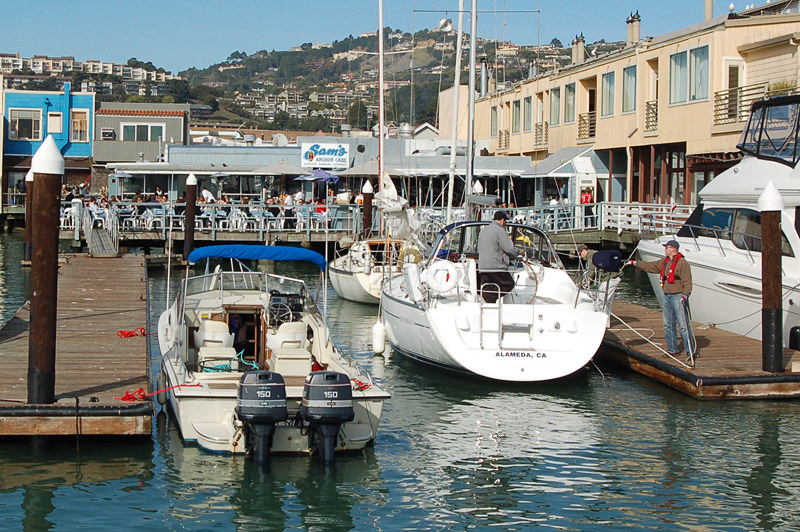 Our esteemed publisher has a favorite expression: "If you've got to eat shit, you may as well take big bites." If you apply that philosophy to making a fool of yourself aboard your boat, then you may as well do so within view of a sizeable audience. You know, like the shoulder-to-shoulder crowds that gather every weekend on the open-air deck of Sam's Anchor Bar on Tiburon's waterfront row.
That's precisely what the skipper of a massive 2,000-hp Donzi speedboat seemed to have done last weekend. According to other boaters who were tied up there, the driver of this monster — who wore "gold chains, a big Elvis 'do and sideburns" — almost fell in the drink as he climbed off onto the dock to tie up. Later, after a respite ashore, a tether from one of the speedboat's ball buoys reportedly got tangled up in one of the outdrives, rendering the boat virtually unmaneuverable. Witnesses say a crewman jumped onto the narrow transom swimstep and tried to clear the fouled line, but for some reason the skipper did not cut his engines, until other boaters screamed at him to do so — just a wee bit dangerous. The boat reportedly came close to colliding with an exiting trawler as well as the Corinthian YC docks before finally drifting close to a crew of sailors who loaned the powerboaters a knife to cut away the buoy. Thankfully, no one lost any fingers or worse. But the incident does make us wonder. . .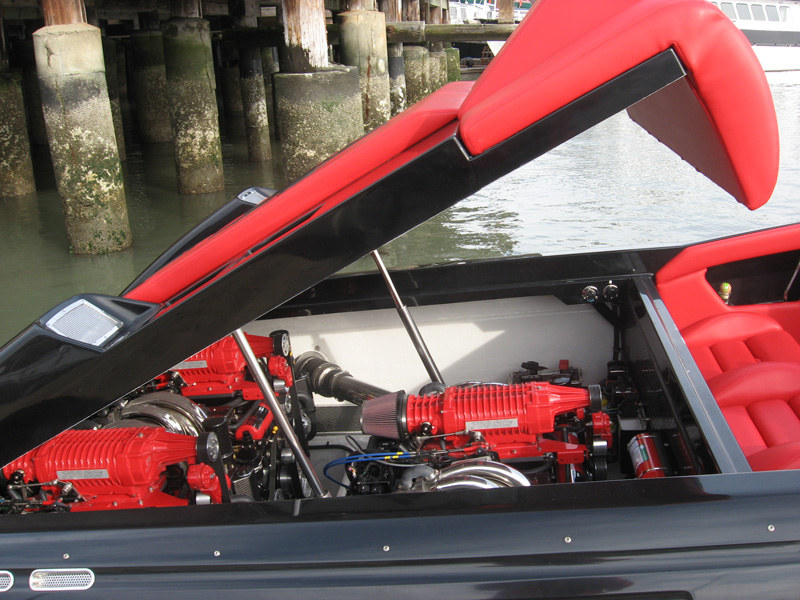 It seems truly bizarre to us that if you have $900,000 that you don't know what to do with, you can go out tomorrow and buy a similar boat and take off across the Bay at full throttle without first acquiring even an hour of formal instruction. No special license is required. True, you don't need a license to buy and operate a sailboat either. But seriously, how much damage can you do to people and property at 6 knots, compared to 60?
If you have comments on the subject, we'd love to hear them.
Receive emails when 'Lectronic Latitude is updated.
SUBSCRIBE