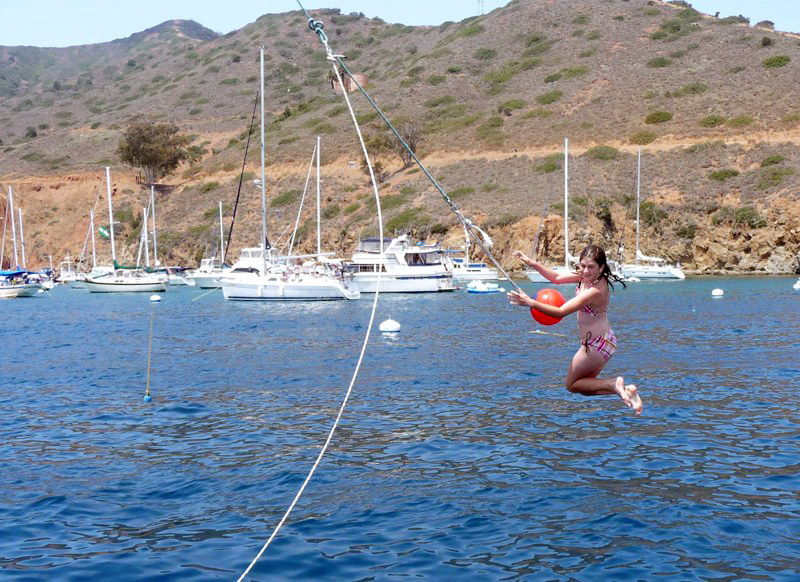 It's almost August, which means the next 2.5 months are prime time at Catalina, the main playground for mariners in Southern California. The weather and conditions for the last week have been wonderful. There hasn't been much fog, and there has been lots of blue sky and sunshine. The air temperature is great — although if you're hiking, it's hot ashore right up until sundown, so you don't want to forget to bring water.
Harbor John up at Emerald Bay reports that the water temperatures are creeping up to 72 degrees. That's hardly tropical, but it's close to as good as it gets in Southern California. And lots of folks — well, lots of kids — got into the swing of things. The big south swell that slammed Southern California didn't miss Catalina, of course, and locals were getting great rides near Little Harbor.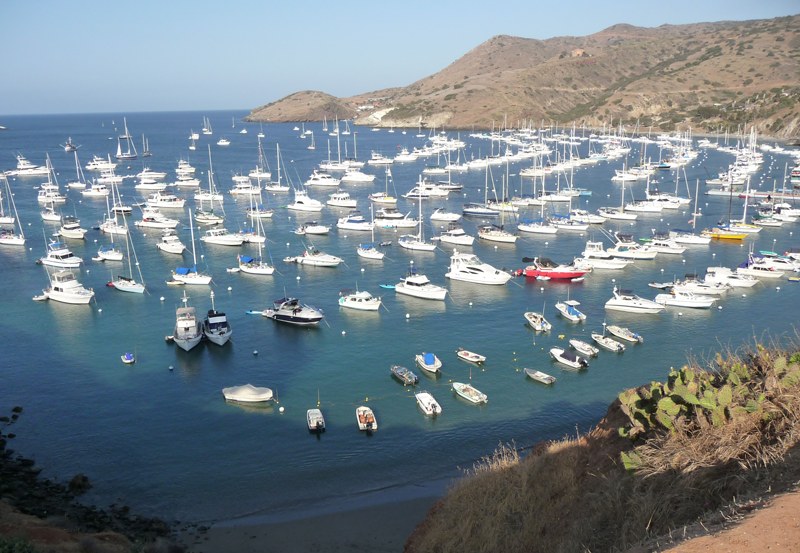 The water clarity has been wonderful for the last four or five days. Out at what some locals now jokingly refer to as Profligate Reef, we can easily see Profligate's rode and anchor lying on the bottom. It's just beautiful. Even better, there hasn't been much wind, so it's been flat as a pancake even out on the reef.
Lots of mariners have been enjoying the fun at Catalina. Last weekend all the moorings were taken at the Isthmus, and we counted 37 boats anchored out in water 90 to 105 feet deep. And everywhere we went we met folks who have done Ha-Ha's, are going to do the Baja Ha-Ha this year, or did it last year and are going to do it again this year.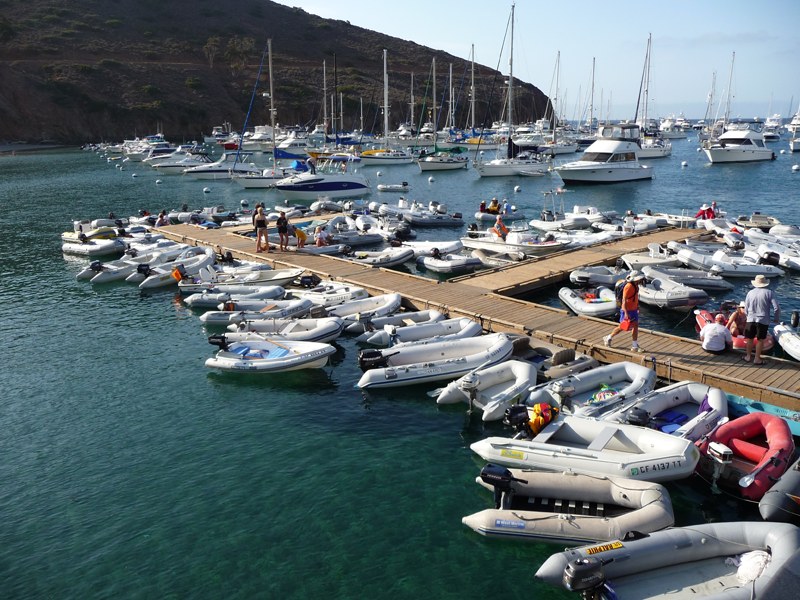 While gentle winds are nice, participants in this Friday's Santa Barbara to King Harbor Race, perhaps the most fun race in Southern California, are hoping for stronger winds for the downwind 81-miler. We hope to see you there — and at Catalina the week after. After all, it's prime time.
In the June issue we featured Mirian Saez, Director of Operations at Treasure Island, and her objective of turning the island into an inviting place for boaters. In an effort to clear out Clipper Cove — and keep it cleared out — Saez and her staff have developed a basic plan to require permits to anchor in the cove. Saez stresses that no details, such as specific time limits, have been hammered out and that public suggestions for how such a plan would work are encouraged (email Saez with your ideas but don't expect a reply as there have been far too many emails to respond to).
Although it's short notice, if you're in the vicinity of City Hall today at 1 p.m., stop by Room 263 for the Land Use and Economic Development Committee's weekly meeting. The issue of designating Clipper Cove as a Special Use Area that requires permits is first up on the agenda, so that portion shouldn't take long. Keep in mind that this committee can only make a recommendation to the Board of Supervisors on such a plan. A meeting before the Board has not been set yet. Saez and her team will be there to outline the plan and how it would benefit Bay Area boaters.
As we noted in the July issue, our suggestion is that there should be no permit required to anchor at Clipper Cove from Friday through Monday nights. This would make life easy for 95% of the people who use the cove. Those who wanted to anchor on Tuesday, Wednesday or Thursday nights could do so, but they'd have to sign up online in advance or at the TIDA office, and they wouldn't be allowed to sign up for more than two Tuesday, Wednesday or Thursday nights a month. This would allow most mariners generous use of the cove, but would eliminate the cove's being used as a private storage area/dumping ground for what are often derelict vessels. And of course, such permits must be free.
We had an Obama Moment — meaning that not knowing the facts about a situation didn't stop us from blundering to the wrong conclusion about it — in Friday's 'Lectronic. Our moment came when writing about Liz Clark of the Santa Barbara-based Cal 40 Swell, which is currently in French Polynesia. We assumed that the self-portrait we ran of Liz's bloodied face was all about her documenting a surfng incident in which she did a face plant on a reef. It turns out we were as wrong as our President had been in saying the Cambridge Police had acted "stupidly" in arresting Harvard professor Louis Gates, the President's buddy and a campaign contributor.
Clark, who was at Catalina over the weekend with her parents on their Gulfstar 50, clued us in on the real story behind the self-portrait:
"My face was bloodied as a result of an accident in Swell's engine compartment. I was trying to realign my engine after remounting the new motor mounts. I pulled the rubber vibration boot out of the rear block, but it was impossible to push it back in. I had borrowed a car jack to try to push it down, and had to put a piece of wood between the ceiling of the engine room and the jack. By the end of the day I was tired and frustrated, and I put too much force on the jack. The space was really tight, and my head needed to be right next to the jack for leverage. The jack slipped off the wood and flew into my face. It was no fun. It would have been cooler if I'd wounded myself on a reef, but it just didn't happen that way. Anyway, I went to a friend who is a nurse, and she put a butterfly strip on it. It kept me out of the water for a week, but it's healing well."
Receive emails when 'Lectronic Latitude is updated.
SUBSCRIBE