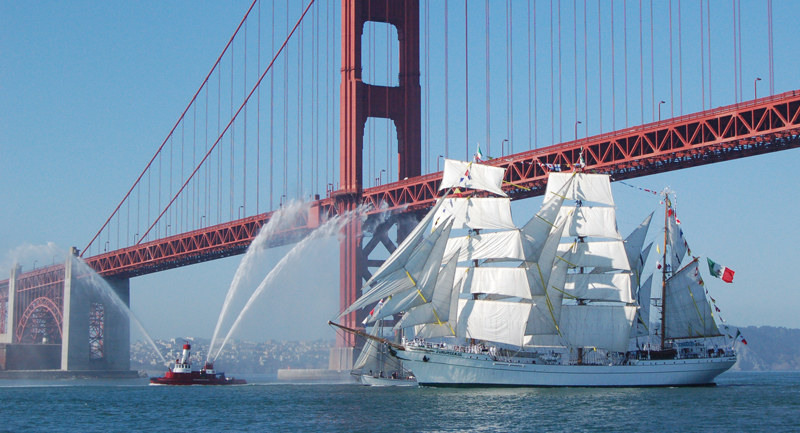 Mexico may not have the most powerful military in the world, but they seem to make up for their lack of firepower with style. Having a soft spot in our hearts for tall ships, we couldn't resist the temptation to witness the arrival of the magnificent 270-ft Cuauhtemoc as she entered the Bay this morning under sunny skies, with festive Mexican music blasting from her loudspeakers and nearly 100 cadets straddling her yardarms.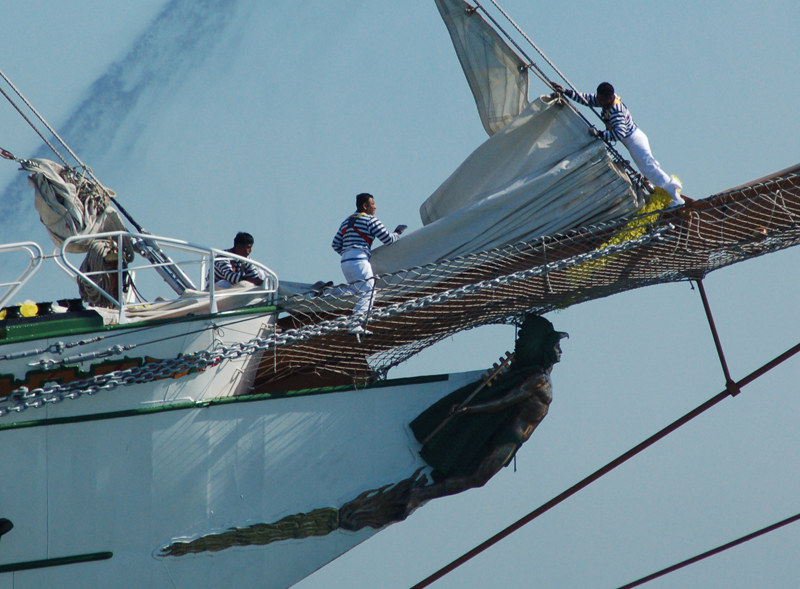 With a San Francisco fireboat ushering her in like a floating fountain, the globetrotting barque sailed in with her full complement of sails drawing on a light morning breeze. Prior to crossing the North Pacific to make her landfall here, Cuauhtemoc spent the past six months touring Asian ports in her dual mission as goodwill ambassador and Naval cadet training vessel.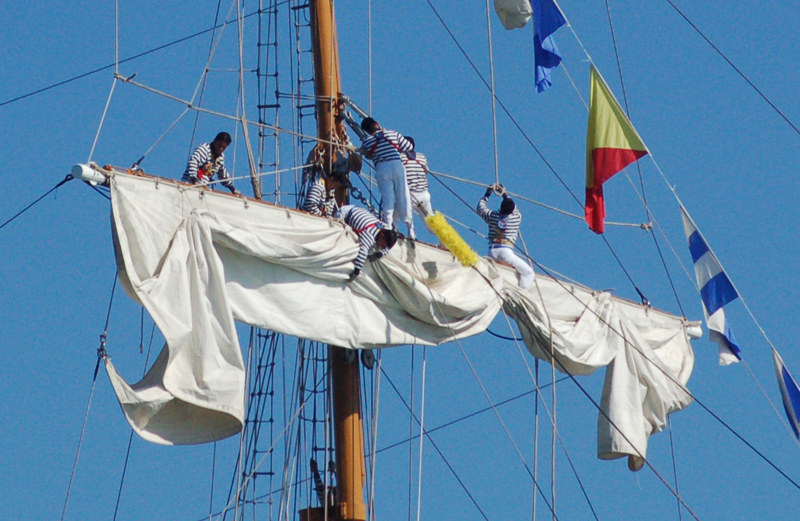 She'll be open for free public tours all week at San Francisco's Pier 27, and we'd highly encourage you to check her out. Who knows, one of those young cadets might come to your rescue someday if you ever have trouble in Mexican waters.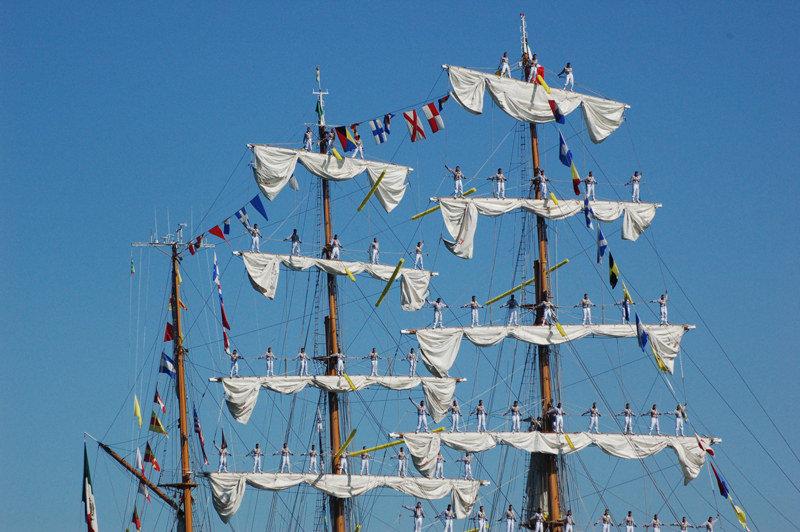 Cuauhtemoc was built in Bilbao, Spain, in 1982, the last of several sisterships, including Columbia'a Gloria, Ecuador's Guayas and Venezuela's Simon Bolivar. Since being commissioned, she has logged over 400,000 sea miles visiting ports throughout the world. The gleaming white ship was named for the last Aztec emperor, who was imprisoned and eventually executed by the conquistador Herman Cortes in 1525.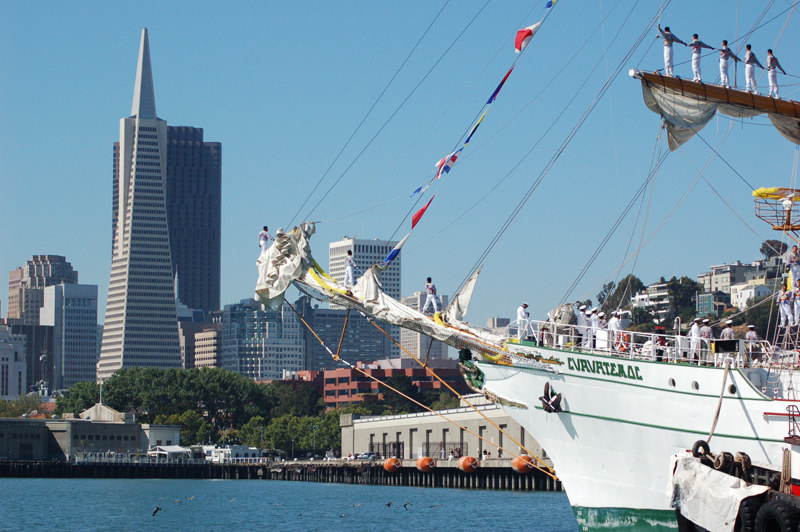 Receive emails when 'Lectronic Latitude is updated.
SUBSCRIBE