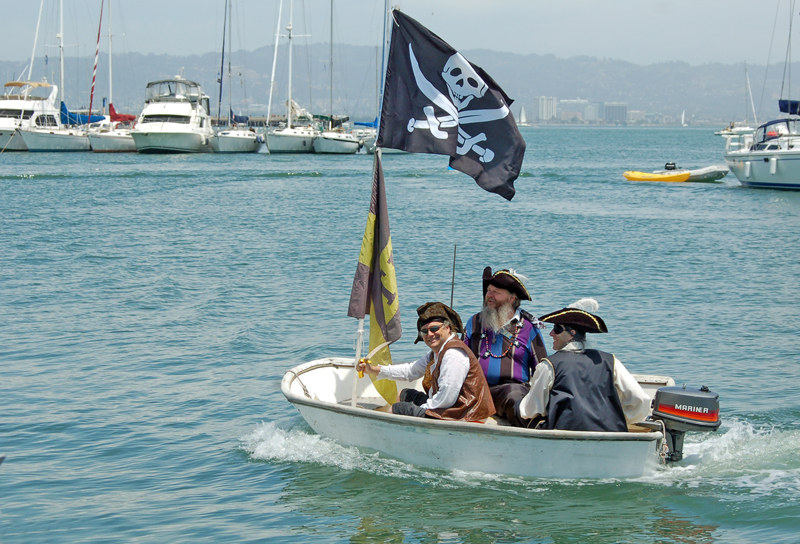 In ports around the world, they came, they saw, they sailed — some for the first time in their lives. We're talking about the phenomenon known as Summer Sailstice, the 'bonding' experience of going sailing on June 20, which also happens to be the summer solstice for those of us inhabiting the upper half of the planet. To remind you, the summer solstice is when the sun reaches its zenith in the northern hemisphere, marking the official start of summer. It also happens to be the longest day of the year.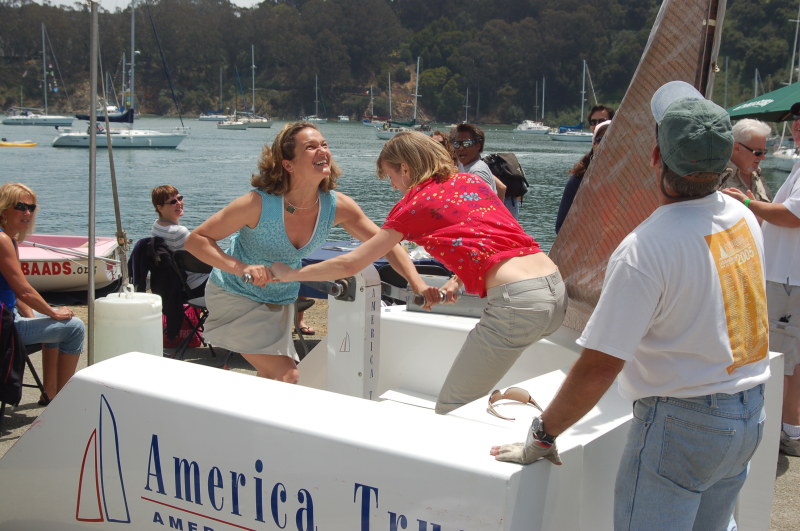 Those extra few hours of daylight were put to good use around the world on Saturday, the ninth annual observance of the event. Starting in Shanghai, China, sailing clubs and individuals around the globe celebrated the day by hoisting sails and turning off engines. Reports from the various 'precincts' are just starting to filter in this morning, but they include notes of activities in Dutch Harbor, Alaska, Puerto Rico, Miami and even a first-time 'sail-in' by the Beaver Lake Sailing Club, located on the lake of the same name in the Ozarks. By simply going sailing, all of them became part of something bigger than sailing, which is part of the magic of Sailstice.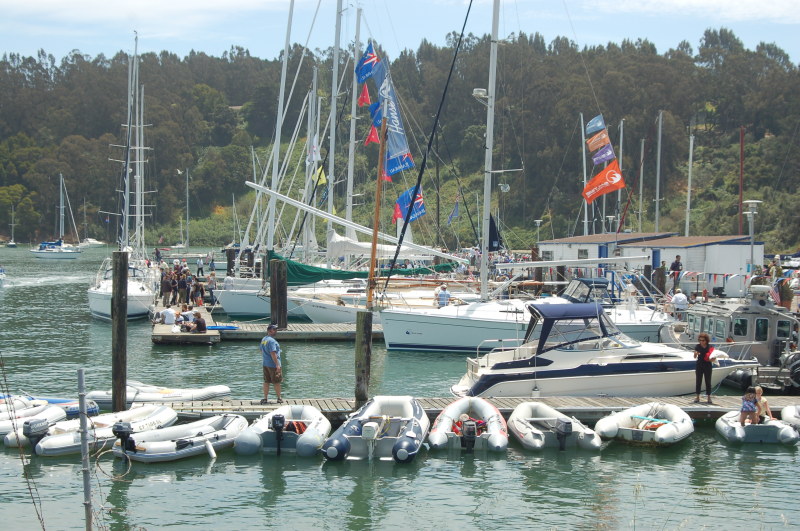 Locally, the center of activities was the Treasure Island Sailing Center. Some 2,000 to 3,000 folks attended this free event, arriving either by car or boat — the latter filling Clipper Cove with up to 12-boat raftups and making the dinghy dock look like a Zodiac convention. There were booths ashore featuring everything from the art of Jim DeWitt (manned occasionally by Jim himself) to charter and sailing school reps to West Marine to representatives of sponsor Skyy Vodka and their various brands. Daylong music from five local bands played in the 'big top' tent near the entrance, while a boatbuilding competition had the sawdust flying at the other end. On the beach, kids loved the treasure hunt where they actually got to dig up buried 'treasure'. On the water, the eight boats that volunteered to take folks out for free sailboat rides were booked solid by 1:30 p.m. (Most of those taking rides had never sailed before.) There were also brokerage boats available for inspection, as well as some 'well used' ones, such as the 1910 gaff sloop Polaris. Just out of sight — though sailing a Treasure Island course — over 100 racing boats participated in the Summer Sailstice Regatta.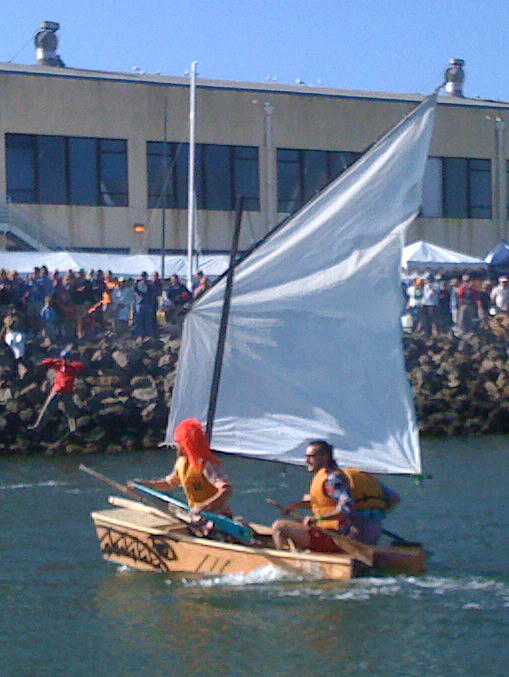 Online, you could sign up, share your thoughts and plans, and even register for cool prizes. You could also sign up to help fund the Around the Americas project, a 13-month sail all the way around both North and South America — including through the Northwest Passage and around Cape Horn — and a report this morning from skipper Mark Schrader indicated that more than 100 people did so. (For more information, see www.aroundtheamericas.org)
All in all, it was a great way to usher in summer, a neat celebration of the sport, and really cool way to 'join hands' and show the world that 'movements' don't always have to be negative or politically charged to make the world a better place. For more on Summer Sailstice, see www.summersailstice.com.
Tropical storm activity in the Eastern Pacific, meaning Mexico, went from 'zero to 60' in just the last week. There hadn't been anything since the season started on June 1. But then, on June 18, Tropical Depression One started offshore and headed north, in the direction of Mazatlan. With maximum winds of 30 knots, it was no big deal. On June 21, what's become Tropical Storm Andres developed down near the Guatemalan border and is expected to reach close to hurricane strength at it passes the Gold Coast region of Mexico before making a sharp turn to the west and fading as it comes within maybe 100 miles of Cabo. This is active, so if you or your boat are in the area, monitor it closely. As if that weren't enough, Tropical Storm Two, with winds to 35 knots, also formed on June 21 and is also still active. Fortunately, it's offshore and expected to stay there.
If you're interested in following hurricanes, we recommend weather.unisys.com/hurricane/e_pacific/2009/index.html. To follow the expected path of such storms — and how they will affect the weather close and far — visit www.passageweather.com. Even if you and your boat aren't directly affected, it's fascinating.
The bad news is that you live in Sisseton, South Dakota, where we — as shocking as it seems — don't have a distributor. The good news is that you can download the entire magazine — every letter, every story, every ad — directly from our website. So now, where ever you are in the world, you can keep up with Latitude 38. And like the print version, it's as free as the wind!
Receive emails when 'Lectronic Latitude is updated.
SUBSCRIBE