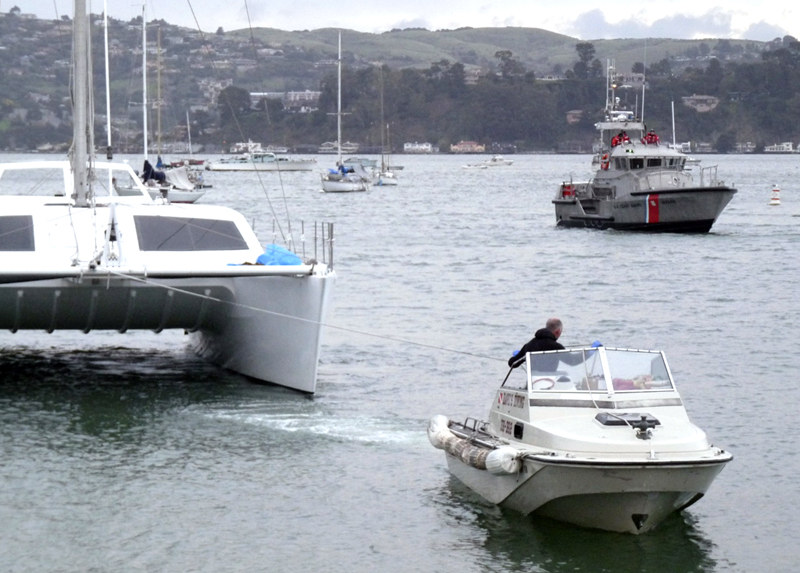 The severe storm system that passed through the Bay Area over the last couple days put on quite a show — complete with thunder, lightning and even hail. And wind. Lots of it. With gusts coming close to 60 knots, boats were bound to suffer some damage.
On Monday afternoon, the custom-built catamaran Feelex the Cat! broke free of its mooring in Richardson Bay — for the second time this winter — and drifted all the way to Strawberry Point. Tiburon Fire Rescue and Dave's Diving Service were quick to respond, towing the cat back to Richardson Bay and tying it up at the Army Corps of Engineer dock. The boat wasn't visibly damaged but, had it broken free at night, it's quite likely that not only would the boat have been severely damaged, so would have the delicate wildlife sancutary.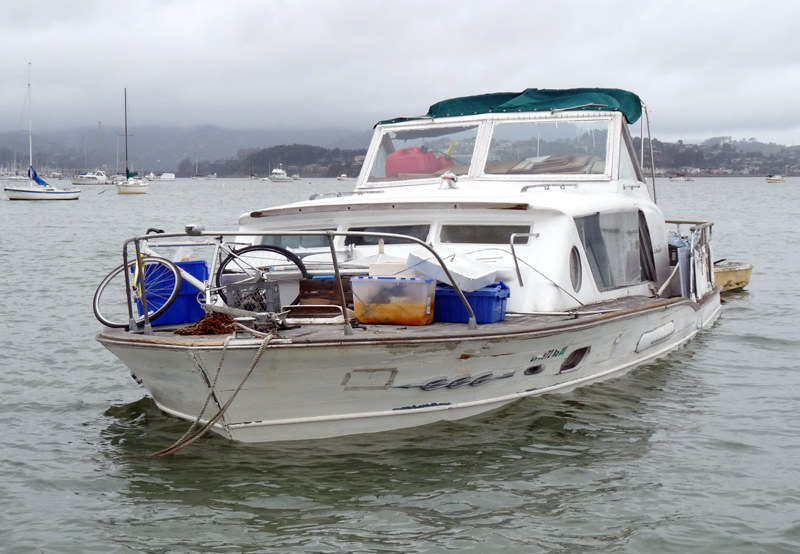 Yesterday, diver Tim Sell spotted another casualty from the storm. "During the heavy winds, I saw it was listing pretty badly," Sell reports. "Water must have gotten in through an above-the-waterline thru-hull." Sell said that, when this photo was snapped, the owner was trying to pump out the boat himself and didn't want help. It appears he was unsuccessful and the boat is now touching bottom, though not completely submerged.
Even though the weather is settling down, take the time this weekend to double check your mooring or dock lines. Chafed lines can let go unexpectedly — and remember that you're legally responsible for any damages caused by your boat.
Receive emails when 'Lectronic Latitude is updated.
SUBSCRIBE