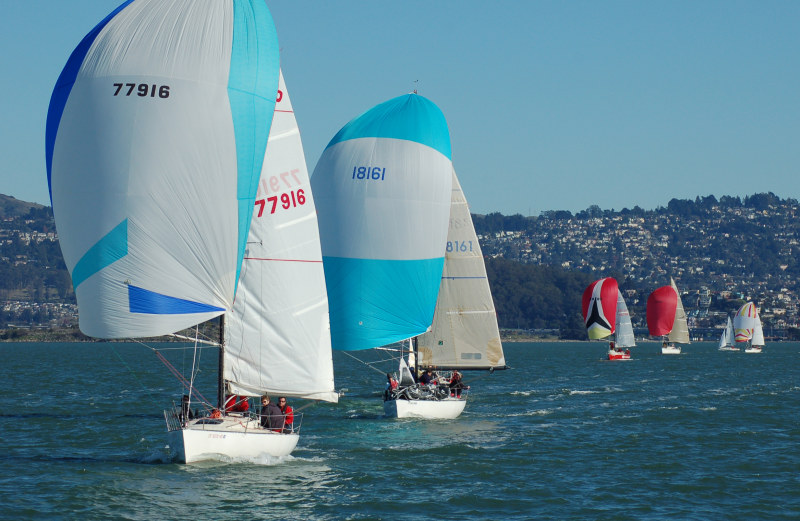 'Indian Summer' finally arrived on the scene this past weekend. Sunny skies and near-record high temperatures made San Francisco Bay seem more like San Diego — especially with those light, shifty breezes.
Of the five midwinter series taking place over January 10-11, perhaps the most wind-blessed were those of Berkeley YC and RegattaPro's Winter One Design. While boats sailing the main Bay often found themselves in drifter conditions, a fine easterly up to about 10 knots had boats on BYC's Olympic Circle and RegattaPro's Treasure Island course moving well, at least early in the afternoon. However, soon after RegattaPro's second J/120 start, the wind shifted some 140 degrees and died.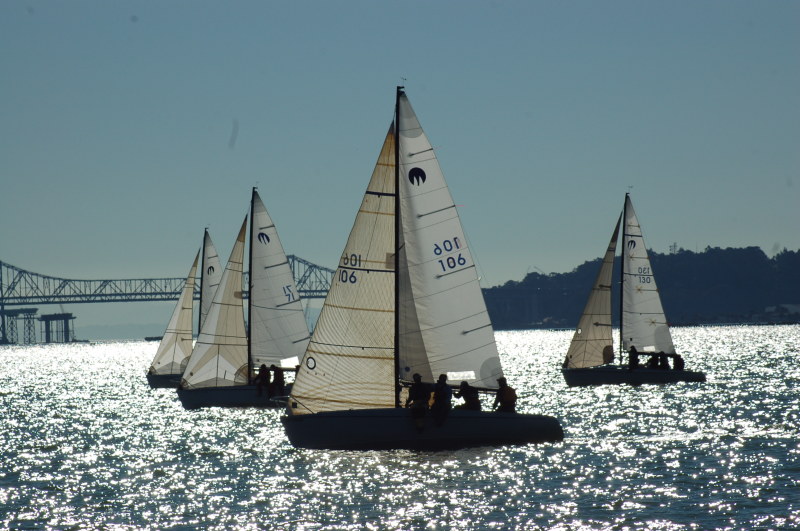 "Usually if the wind dies it's a pretty good indication that it's going to come back from a completely different direction," noted RegattaPro's Jeff Zarwell. So while another race committee boat eventually finished the 120s at their first weather mark in almost zero wind, Zarwell raced around in his RIB looking for any sign of filling breeze. He finally found it over by Southampton Shoal — not the forecast easterly, but dead out of the west! Jeff and newbie race committee person Ellie Cachette quickly set or reset new marks, and managed to get the whole four-division fleet off on one more race just five minutes before the 3 p.m. deadline. The breeze held steady at 8-10 from 270º the rest of the day. Said Ellie, "I never realized race management was so exciting!"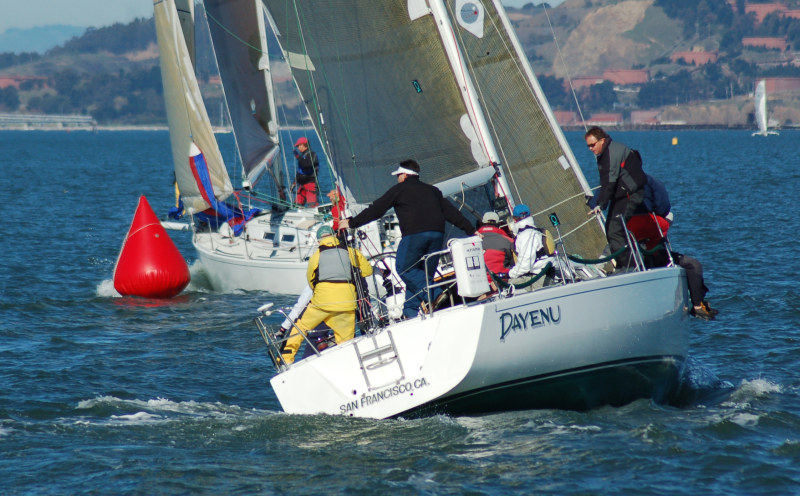 Winners for RegattaPro, Tiburon YC's Midwinter Series and the Lake Merritt Midwinters follow. Results for BYC and Island YC's Estuary Series had not been posted at presstime but should be up later today.
RegattaPro: Express 27 — Motorcycle Irene, Will Paxon (17 boats); J/105 — Wonder, Tom Kennelly (18 boats); J/120 — Grace Dances, Dick Swanson; J/24 — Downtown Uproar, Darren Cumming (8 boats). Complete results: www.regattapro.com.
Tiburon YC: Division I — Miss Demeanor, J/105, Aidan Collins (3 boats); Division II — Frenzy, Moore 24, Lon Woodrum (8 boats). Complete results: www.tyc.org.

Lake Merritt SC Robinson Memorial Regatta: El Toro Sr — Duncan Carter (15 boats); El Toro Jr — Michael Pacholski (7 boats); Sunfish — George Wilson (3 boats); Open — Russ Klein, Banshee (1 boat).
Receive emails when 'Lectronic Latitude is updated.
SUBSCRIBE