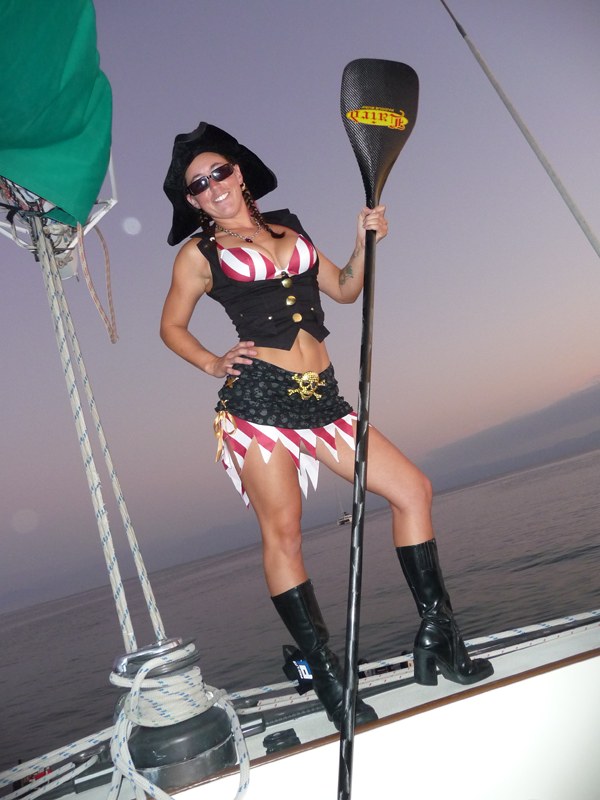 About 45 folks gathered aboard Profligate, the floating clubhouse of the Punta Mita Yacht & Surf Club, at Punta Mita, Banderas Bay, Mexico, late yesterday.There would have been more, but apparently we'd frightened some people with reports of big surf. Yes, the surfing was great yesterday afternoon at the dinghy launch area, aka the Mexican Malibu, but it wasn't that bad. At least not until it got dark and you couldn't see.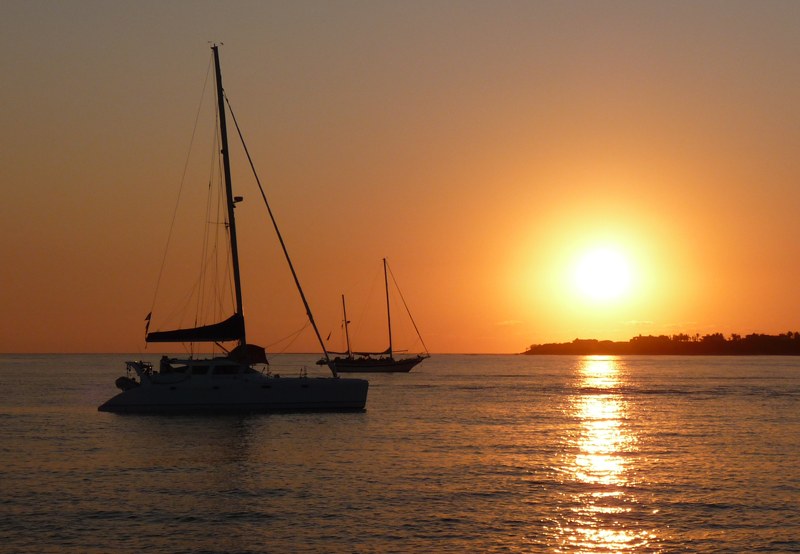 The occasion was the installation of this year's Commodore, Heather 'Spanky' Corsaro of the Monterey-based Cal 36 Upsychia, and the initiation of new members. Lifetime membership is a buck, but all new members also had to drink the Kool-Aid (mango flavor), sport a charcoal mustache applied by outgoing commodore Eugenie 'all the stories you've heard about me are true' Russell, accept the hazing, and shake their booty on the Admiral's Walk.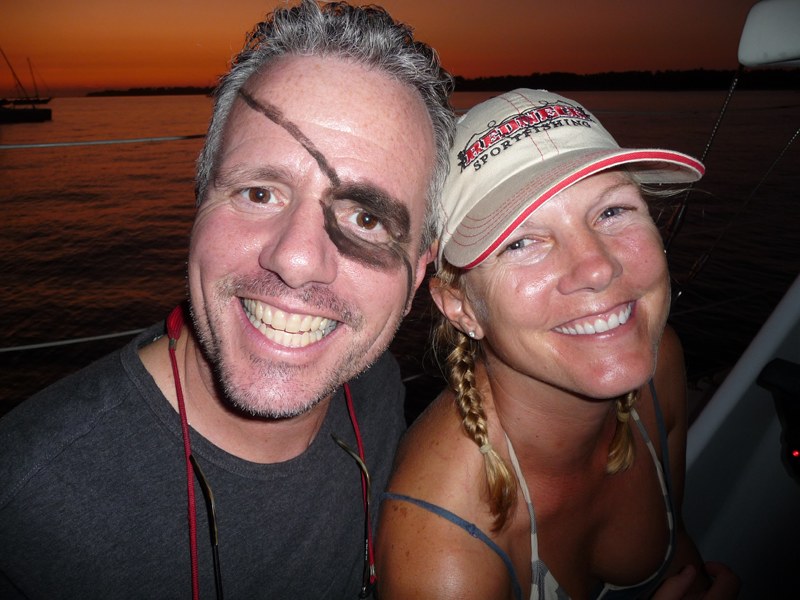 Despite the best effort of Venus, Jupiter and the crescent moon, it was darker than dark out. So we were in a conversation with Kent of the the Schionning 49 catamaran Sea Level about the importance of carrying a light when dinghying around at night, when, son of a gun, an unlit and therefore nearly invisible panga motored past our transom. As God is our witness, not 10 seconds later the unlit panga slammed into another unlit panga! Neither operator was badly hurt, but one panga had to be towed ashore. Please folks, dinghy defensively at all times!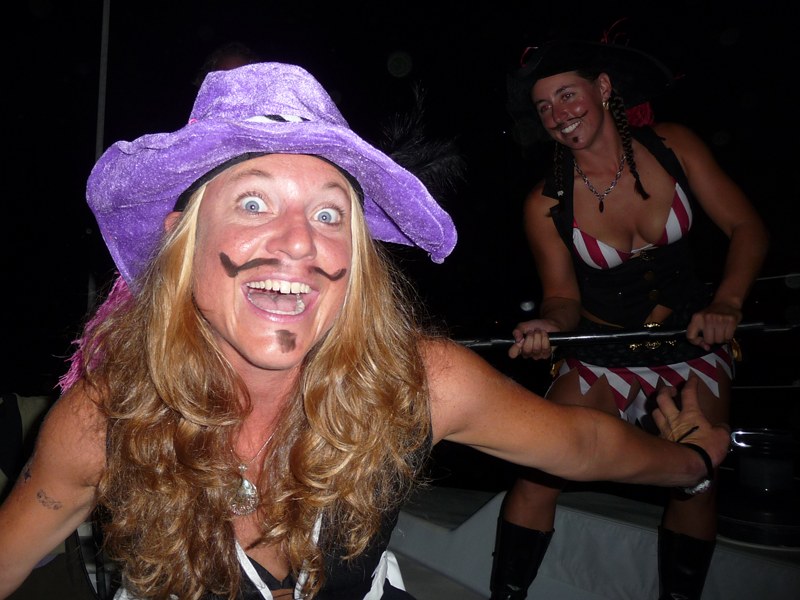 Today is the start of three days of sailing in the Banderas Bay Blast, which is hosted by the Punta Mita Yacht & Surf Club and the Vallarta YC. The sailing is expected to be in light to moderate winds and flatwater, with the air temperature 85 degrees. Yes, it's absolutely lovely. A burst of late entries means we have no idea how many boats will participate, but probably north of 20. The one sure thing is that everyone will get free berthing tonight at the Nayarit Riviera Marina, which has been getting rave reviews this year. Tonight, everyone meets at Philo's for a rock 'n roll extravaganza. We wish you were all here!
Remember last year when cool temperatures in Mexico had everyone worried that we might be entering a period of global cooling? Not this year. The air and water temperatures have been perfect. You can surf all day long without a wetsuit and be never feel a chill, and at night, it cools down enough so you need a sheet. And when sailing, wear a big hat and pile on the sunblock.
The other big news in Banderas Bay is that the whales have arrived. They may be a couple of weeks later than normal, but they are now all over the place.
Receive emails when 'Lectronic Latitude is updated.
SUBSCRIBE