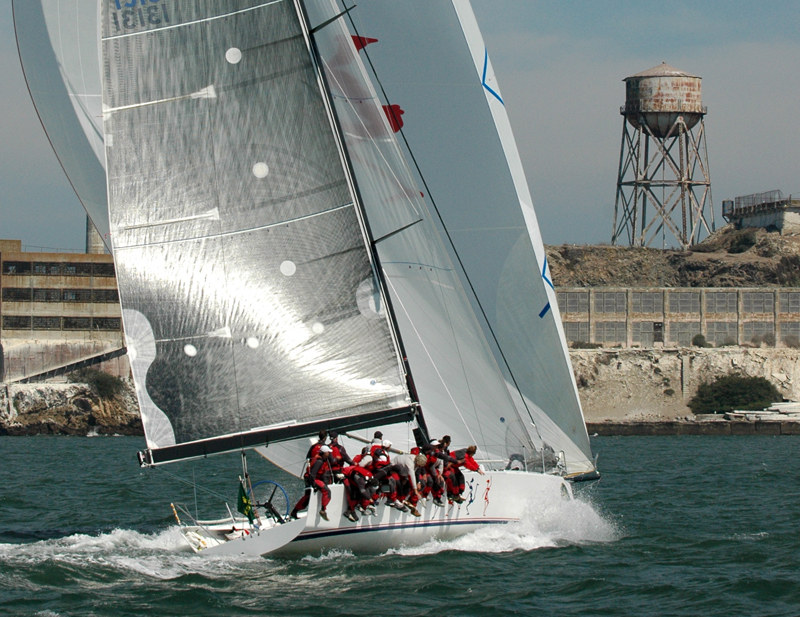 The 2008 Rolex Big Boat Series is in the books, and after four days and seven races, a lot of familiar names ended up at the top of the heap. With a win in the final race John Kilroy Jr.'s Botin and Carkeek TP 52 Samba Pa Ti took IRC A with the help of tactician Morgan Reeser, strategist Russ Silvestri and navigator Nick White, finishing one point clear of Jim Mitchell's chartered R/P IRC 52 Vincitore.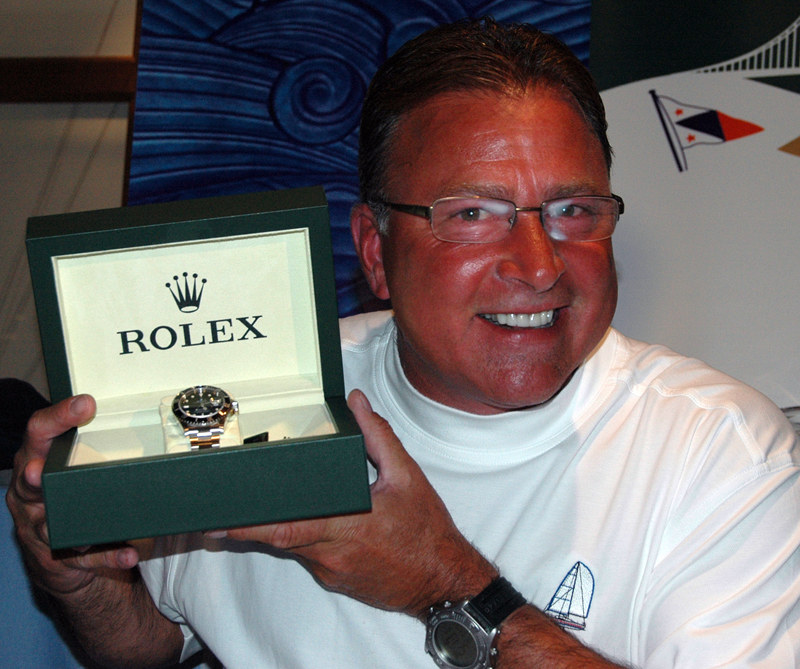 Never finishing worse than second over seven races, Brad Copper sailed his Pt. Richmond-based Tripp 43 TNT to a first in yesterday's final race to win IRC B with the help of team coach and tactician Brian Ledbetter.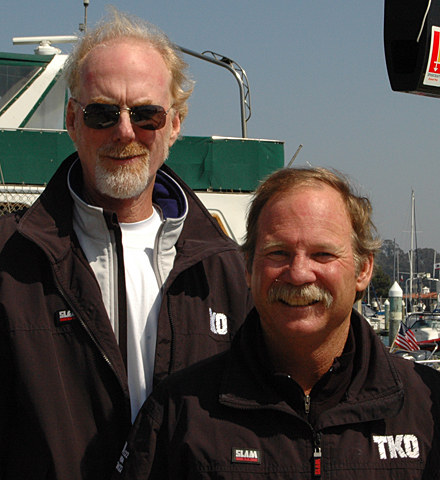 Manhattan Beach's Dave Kirby was aided on tactics for the second year running by Norman Davant, and for the second year in a row it proved to be a winning combination in IRC C, where they sailed Kirby's TKO to a nine-point win.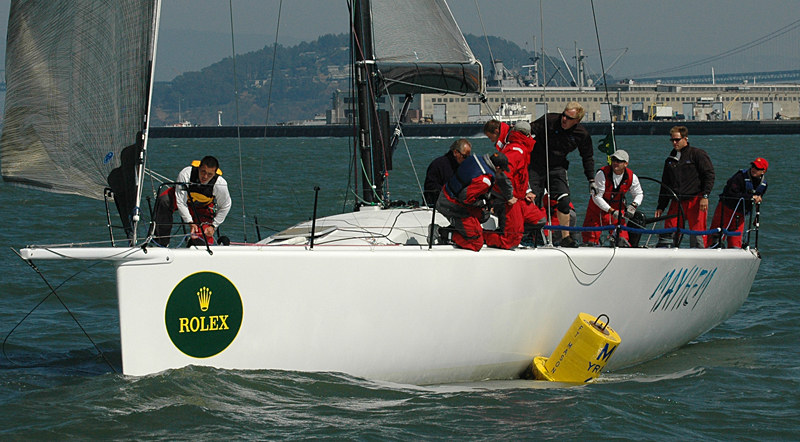 At last year's Big Boat Series, Redwood City's Mike Garl and his Beneteau 40.7 White Dove were a fraction of a second away from a Rolex. This year, IRC D was thought to be excluded from the 'watch list' but that didn't deter Garl and tactician John Stewart from racking up a two-point win, and Garl's thoughtful crew presenting him with a dime-store timepiece to commemorate the win. But not only did Garl win IRC D and a Rolex, but his performance also earned him the 2008 Northern California IRC Series championship.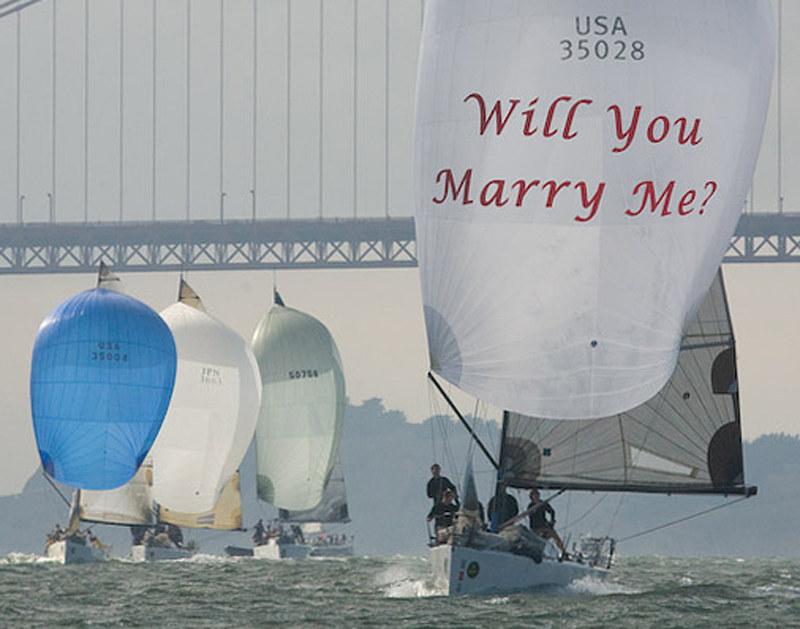 Gary Boell's Richmond-based Diabalita took the 1D35 class with first in the final race when regatta leader Mario Yovkov and his Great Sensation finished fifth. It wasn't all bad for Yovkov though, as his spinnaker marriage proposal to fiance Elizabeth Gaynor was accepted.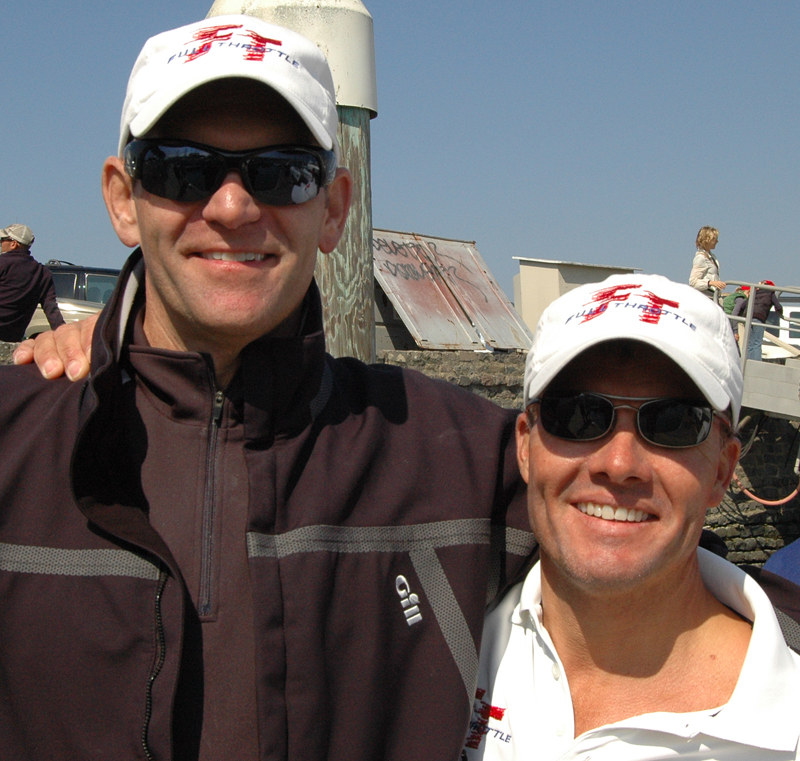 The Melges 32s were decided on a tiebreaker between John Porter's Full Throttle and Pieter Taselaar's Bliksem, with Porter and tactician Harry Melges winning the nine-boat class and a Rolex to go with it.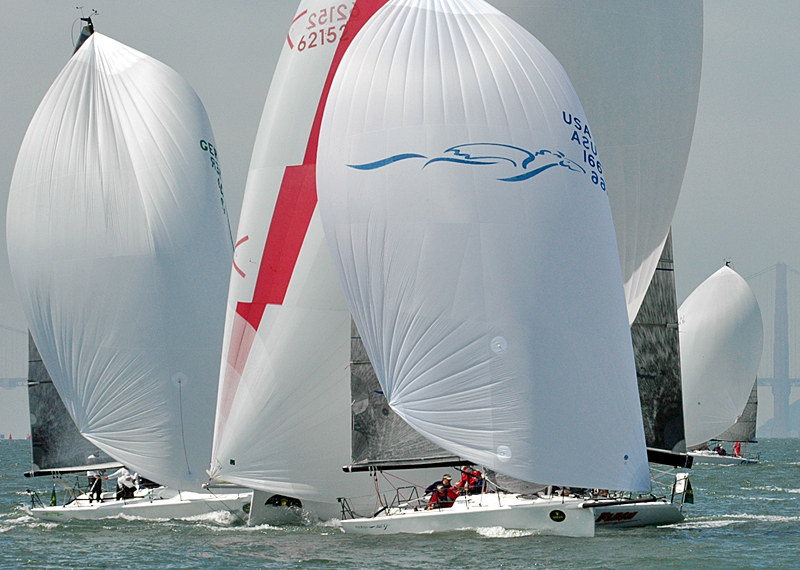 Ed Durbin proved once again why he's the king of the Beneteau 36.7 class, coasting to a three-point win with Mistral in the class' Big Boat Series debut.
Bartz Schneider sailed his Expeditious to a convincing win in the Express 37 division, finishing 10 points clear of Steve Brown's Brown Sugar.
Barry Lewis' Chance won the J/120 division in the last race, putting two boats between it and regatta leader Steve Madeira's Mr. Magoo to finish a point ahead.
Unfortunately, the regatta's largest division wasn't won on the water. Chris Perkins and Dave Wilson's Good Timin' took the J/105 title after on-the-water winner Donkey Jack was chucked by a Race Committee protest for failing to heed the directions of an escort vessel in a commercial traffic crossing, despite the fact that the ship's pilot never made the five sound signals — which is an automatic DSQ and a hefty fine.
Full results are at www.stfyc.org, and more of the great stories that come out of an event this good, can be found in October's Latititude 38.
The man considered by many to be the best known and most successful yacht designer of the 20th century died over the weekend. Olin Stephens passed away in his hometown of Hanover, New Hampshire, on Saturday. He had turned 100 just last April.
Stephens's accomplishments are legion. In addition to being an excellent sailor in his own right, he is credited with designing or supervising the design of more than 2,000 boats, many under the auspices of the Sparkman & Stephens design firm, which he founded with brother Rod and yacht broker Drake Sparkman in 1929. That same year — on a commission from his non-sailor father — he produced the breakthrough 52-ft yawl Dorade, whose winning ways ushered in a new era of racing yacht design. In the America's Cup arena, between 1937 and 1980, he designed eight of the nine winners, including the only two two-time winners, the 12 Meters Intrepid ('67, '70) and Courageous ('74, '77). The list of achievements and honors goes on and on.
Stephens retired from S&S back in 1978. Though he never owned another yacht after Dorade, he continued to sail on other people's boats through the years. His curiosity over all things sailing never waned, and his mind remained sharp well into the internet age. In subjects ranging from design to his particular favorite, safety at sea, Olin would often weigh in on internet forums. His voice of experience almost always put the debate in the proper perspective.
Much has been written by or about Stephens over the years, including an autobiography called All This and Sailing, Too, which he completed when he was 90. We hope you'll be inspired to do a bit more reading about this humble man who truly was a legend in his own lifetime.
Fair winds.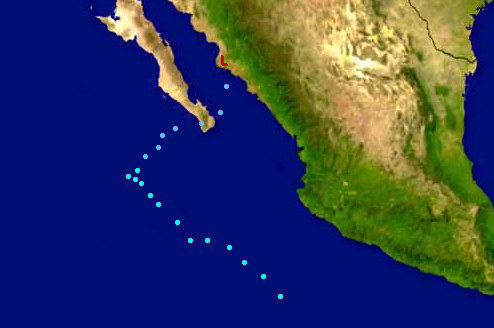 Tropical Storm Lowell had been traveling northwest along a gentle arc last week, when it suddenly made a radical right turn and marched directly toward the southern end of the Baja Peninsula.
Despite maximum sustained winds of 45 mph, the storm apparently did little damage as it passed over Baja near Todo Santos, then across the Sea of Cortez to the Mexican mainland. We checked in with marina personnel at Cabo San Lucas, La Paz and Mazatlan, and no one reported damage to boats or infrastructure. As with Tropical Storm Julio, which drenched Baja in late August yet caused little damage, boaters and peninsula residents have dodged yet another bullet. The theoretical end of the Eastern Pacific hurricane season is November 1.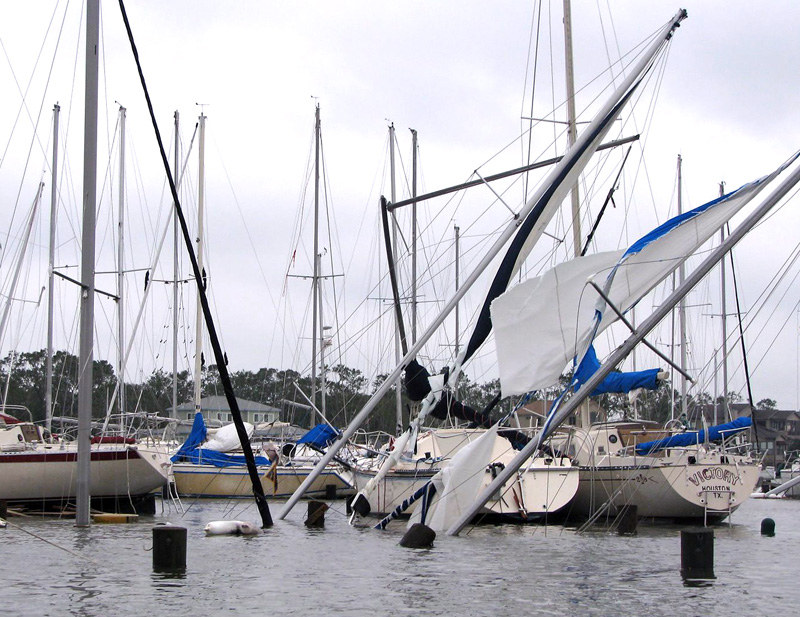 Meanwhile, boaters — not to mention millions of residents — along Texas' Gulf Coast were clobbered by Hurricane Ike's 110 mph winds this weekend. "I thought you might like to see our marina in Kemah, Texas," wrote reader Scott Harris. "I moved our Island Packet 45 Seasons to another part of the marina last June and fortunately she's fine. Keep in mind that Ike was 'only' a category two!"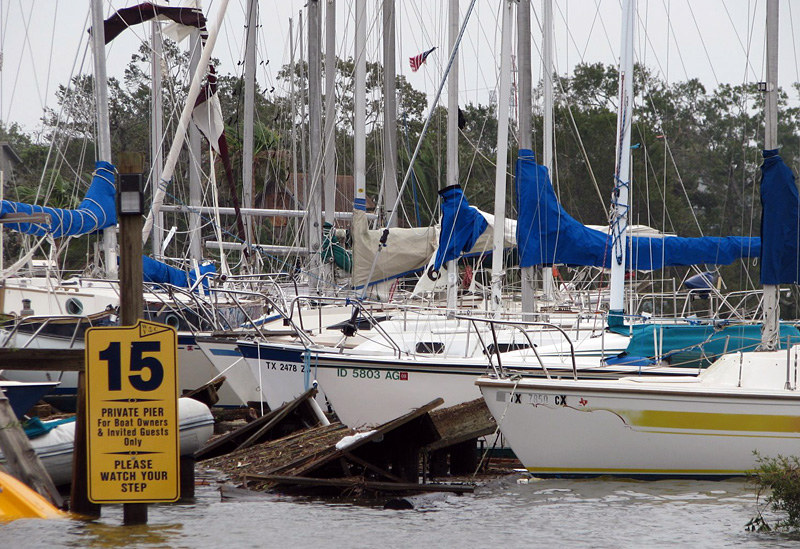 Receive emails when 'Lectronic Latitude is updated.
SUBSCRIBE