In the August 1 'Lectronic, we incorrectedly reported that Raymarine offers Type B transmit and receive Automatic Identification Systems (AIS) for recreational boats in the United States. This information was based on a call to a major marine retailer, but was wrong. Our apologies.
What is true is that Type B AIS transmitters can be purchased everywhere in the world but the United States. Why not the United States? Because the Federal Communications Commission has not approved them yet.
Let's review the entire AIS subject. There are two types, A and B. In U.S. waters, type As are required on self-propelled commercial vessels of 65 feet or more in length — other than fishing vessels and small passenger vessels certificated to carry 150 or fewer passengers. Also, towing vessels of 26 feet or more and more than 600 hp. Passenger vessels for more than 150 passengers regardless of size must also have Type As. The rules are almost the same for international waters.
Type As consist of a transmitter and a receiver. Every two seconds the transmitter sends out a signal on VHF that lets everyone in range with an type A or type B receiver know the following information: ship's name and MMSI number, type of vessel, the calculated closest point of approach, the time to closest point of approach, the vessel's speed and heading, and the vessel's rate of turn. Some newer models are expected to include additional information, such as the captain's favorite foods, name of mother-in-law, and so forth.
These type A AIS units are terrific devices to prevent collisions. However, they transmit every two seconds at 12.5 watts, so they are power hungry. You can buy type A units, such as under the Comer brand, for as little as $2,400. We've not yet been able to determine whether it's legal for recreational boats to use type A transceivers.
There are two kinds of type B units, which are for recreational boats, and are optional as opposed to being required. One kind are the receive-only units, which are currently the only legal type Bs for U.S. waters. They allow skippers of recreational boats to receive almost all the same information about ships and commercial vessels as owners of type A units. As you'll read in the September Latitude 38 Letters, these type B receive-only units have been getting rave reviews. A number of skippers used them in the recent Singlehanded TransPac, and were delighted because they could set a guard alarm to have their AIS alert them if a ship was on a collision course with them.
Type B receiver units are available as both stand-alone units or can be used in conjunction with GPS units and chartplotters. They retail for as little as $300.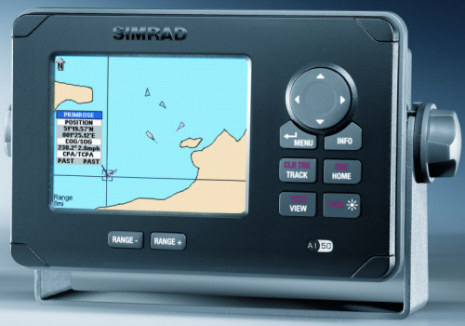 Some type B AIS units transmit as well as receive. But as we pointed out, they cannot be purchased in the U.S. or used in U.S. waters. Unlike type As, the Bs only broadcast every 30 seconds, and only at 2 watts. This means they don't use as much power, but they don't broadcast their signal nearly as often or as far. You can buy type B transmit and receive units outside of the U.S. for under $1,000.
We think installing type B receive-only units is a no-brainer. They are only a couple of hundred dollars, and as many who have them have noted, they 'pay for themselves' the first time they have to be used.
A plugged pipe in downtown Sausalito caused several thousand gallons of sewage to overflow down streets and into Richardson Bay over the weekend. The spill, which started sometime Saturday night and was finally cleared about 17 hours later, prompted a Bay Area-wide response team to close down Swede's Beach at the foot of Valley Street. Nearby marinas and other waterfront businesses were apparently unaffected and continued business as usual on Sunday. Early estimates of the size of the spill varied from 6,000 to 18,000 gallons, making this a relatively small incident compared to the 2.7 million gallon spill from a Mill Valley treatment plant last February. Few if any Sausalito boaters noted (or smelled) anything amiss — unless they lived at the Portofino Riviera Apartments on Main Street, where the parking, storage and laundry facilities were flooded by the spill.
Receive emails when 'Lectronic Latitude is updated.
SUBSCRIBE