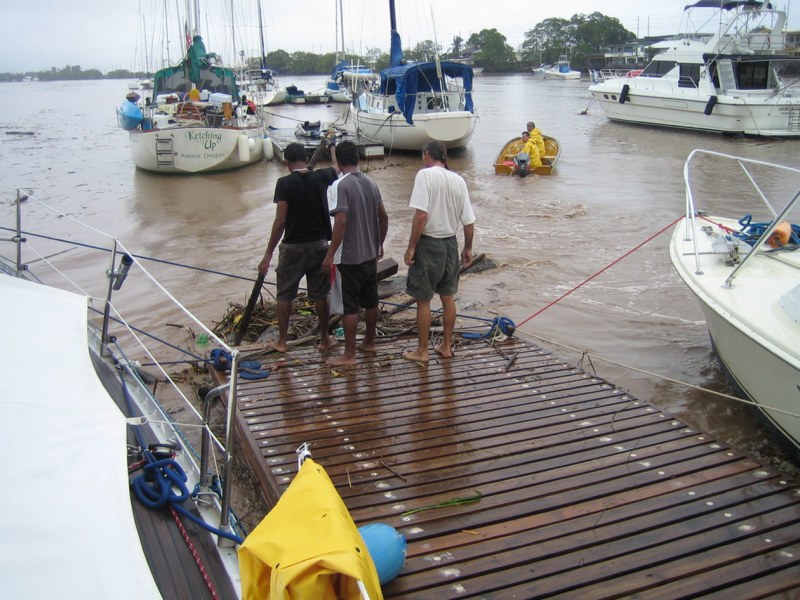 Tropical Storm Alma, with winds up to 55 knots, beat the official June 1 start of the Eastern Pacific hurricane season by making an appearance on May 29 and 30th. Besides being a little premature, Alma was unusual in two respects. First, she formed off the Pacific Coast of Costa Rica, which is a little south for tropical storms and hurricanes. Secondly, she went almost due north and inland, as opposed to west or northwest and out to sea, and therefore snuffed herself out almost immediately.
The tropical storm took a lot of people by surprise, including '07 Ha-Ha vets Pat and Trish Horton of the San Diego-based Beneteau Oceanis 510 Rhapsody. The couple had planned to set sail from Costa Rica YC at Puntarenas in the Gulf of Nicoya the day before the storm, but then fellow Ha-Ha'ers Noel DesMarteau and family on the Astoria, Oregon-based Morgan 452 Ketching Up fortuitously alerted them to predictions of seas to 17 feet.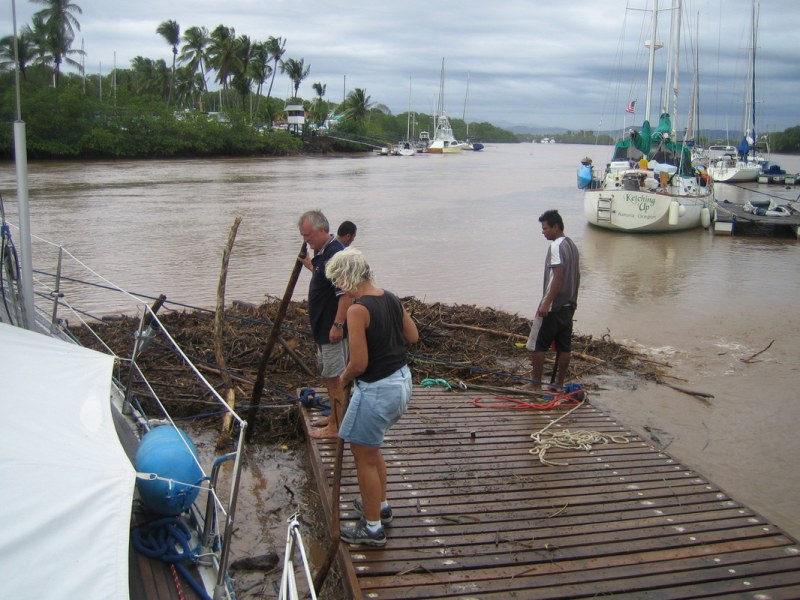 Postponing their departure, the Hortons spend the evening with friends, then turned in for the night. It blew about 30 knots through the night, and rained prodigiously. When they awoke in the morning, they heard little bangs on the hull. This wasn't unusual, as the Costa Rica YC is located on an estuary, and from time to time, bits and pieces of vegetation flowed down the river and bumped into boat hulls. But when they looked out one of Rhapsody's ports in the morning, they couldn't believe what they saw.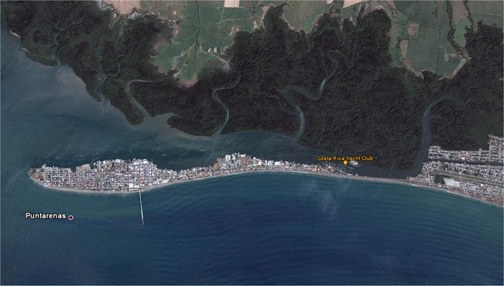 Thanks to the help of other mariners and workers at the Costa Rica YC, after about five hours of work, they were able to clear off most of the debris, eliminating the risk of their boat and the floating dock being washed downstream and into other cruising boats.
It is hurricane season in the Eastern Pacific, and soon will be in the Caribbean, so please be prepared, and hope the best for everyone.
Receive emails when 'Lectronic Latitude is updated.
SUBSCRIBE