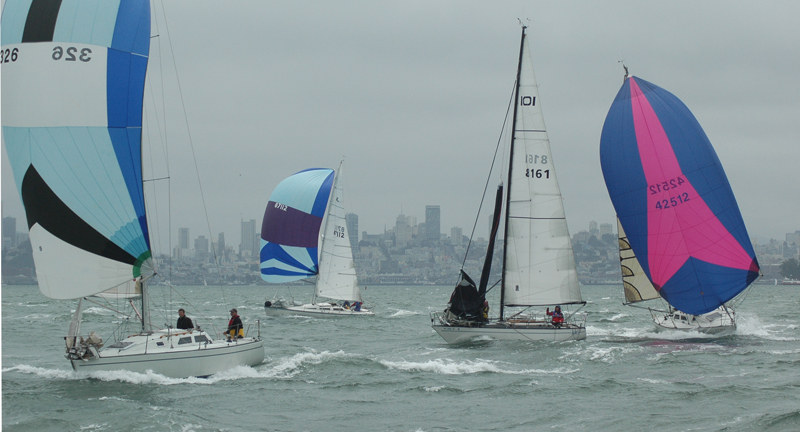 Ross Stein's Corsair 24 Mk II Origami made it two in a row for the overall corrected time win in the Singlehanded Sailing Society's 18-mile Corinthian Race on Saturday. Stein and crew Bill Pace put nearly 30 minutes between them and Steve Carroll's Express 27 Tule Fog. With consistent breeze in the high teens and puffs into the low 20s as well as a couple knots of ebb, there were more than a few snafus when the kites went up at Blackaller. Pt. Blunt was a washing machine, producing some gnarly wipeouts, and the run to Southampton Shoal was the reward as the overcast skies began to break. Gordie Nash and Ruth Suzuki's modernized Santana 27, Arcadia, rounded out the top three of the 42 starters in the Doublehanded fleet.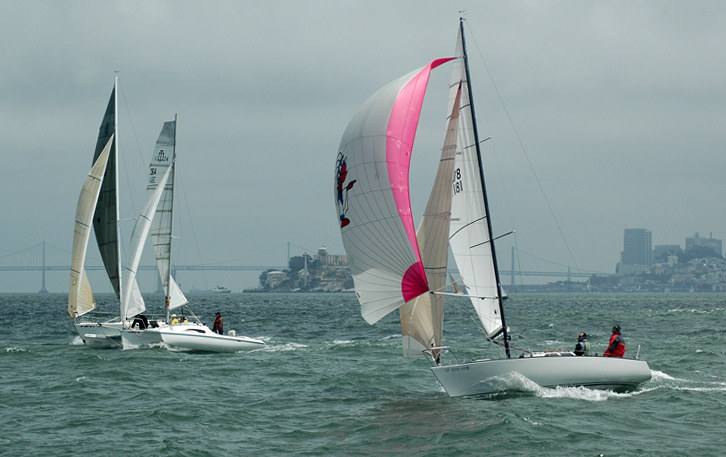 Preliminary singlehanded winner, Steve Wonner's Wyliecat 30 Uno retired after finishing when it was discovered he'd inadvertently filed an outdated rating certificate. This moved Greg Nelsen's Azzura 310 Outsider into first among the 26 starters. Steve Hill's Beneteau First 42 Coyote finished comfortably in second. Tactically, it was a pretty straightforward race until the fleet reached Angel Island on the way to Little Harding from Southampton Shoal. We guesstimate that about 60% of the fleet, including Origami, chose the Firehose as the optimum path around the island. "Racoon Strait popped us out like a watermelon seed," Stein said.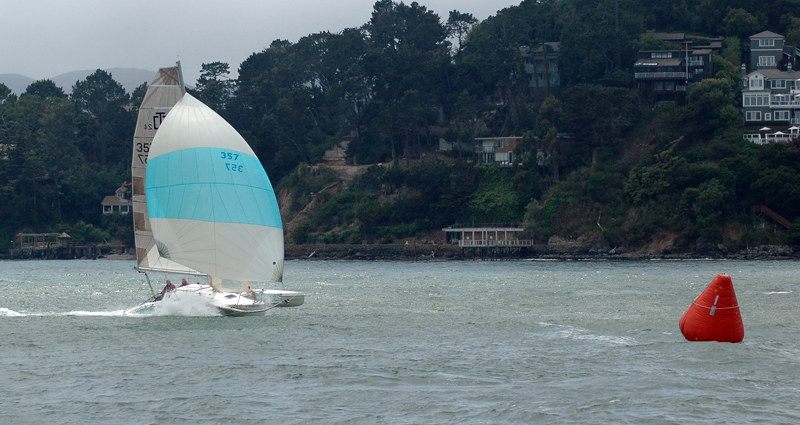 Stein and Pace were all smiles at the dock after getting what they said were perfect conditions in a race they feel suits their boat perfectly. "For us, it was just the right amount of wind," Pace said. "Five knots more and we really need another crewmember. Five knots less and we're not planing."
Receive emails when 'Lectronic Latitude is updated.
SUBSCRIBE