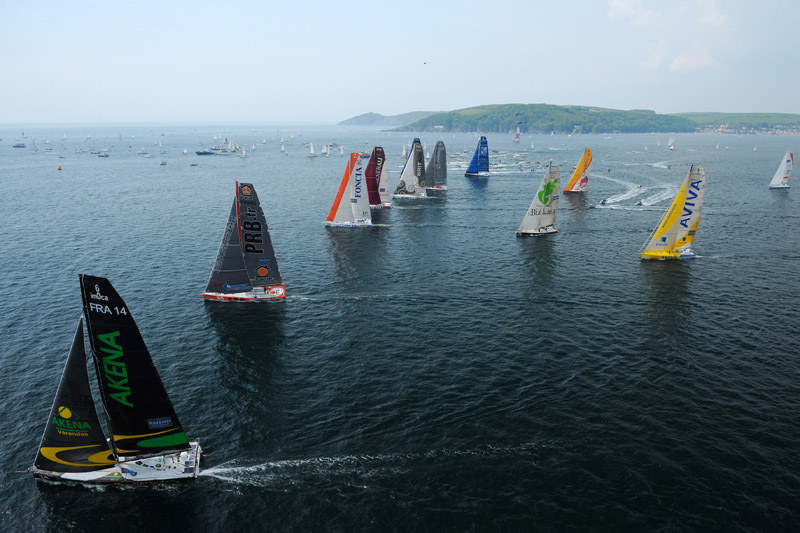 After sailing nearly 900 miles, the first five IMOCA 60s in the singlehanded Artemis Transat are separated by only 3.6 miles down the course, with the sixth place boat less than 20 miles behind. While that's impressive from the standpoint of the level of competition, the real story is the nearly 80 miles in latitude separating the pack, and a high-pressure ridge running perpendicular to their path.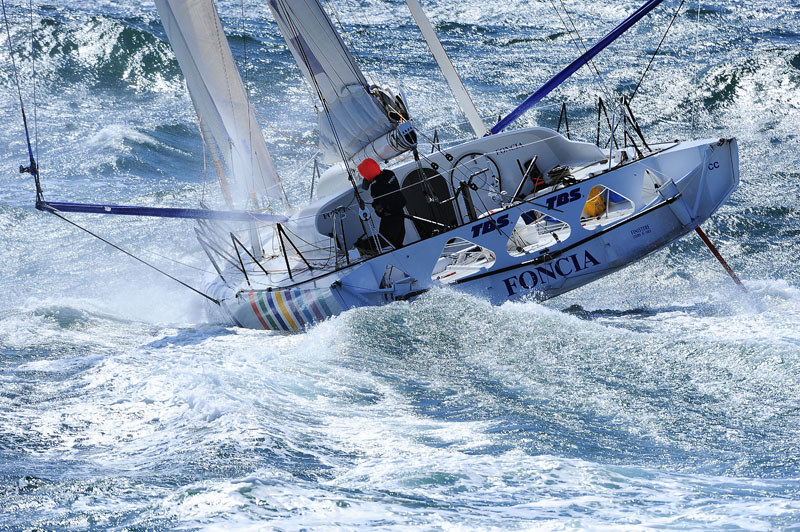 The latter will have huge implications on the tactical calls made by the solo sailors who've had to battle commercial shipping, fatigue, and their unwieldy, supercharged boats. It will most certainly shuffle the deck, acting in a way similar to the doldrums — leaving small windows at different points across that 80-mile spread for small gains which could launch a single or pair of boats into a controlling position all the way to the finish in Boston. Twenty minutes ago, as of noon PDT, the race leader was the man known as "Le Professeur," Michel Desjoyeaux aboard Foncia, who won the last edition of the race in the now-defunct ORMA 60 trimaran class. At the time, seven miles behind but nearly 80 miles to the south in second place, was former ABN AMRO 2 skipper Sébastien Josse in his new BT. Before going live with this story we checked the latest updates to find that the then-9.3-miles separating the top five, had shrunk to 3.6 miles. The order got shuffled around as well with Loïck Peyron in Gitana 80 moving from fourth place to first in the standings, and Desjoyeaux dropping to third — this is no procession!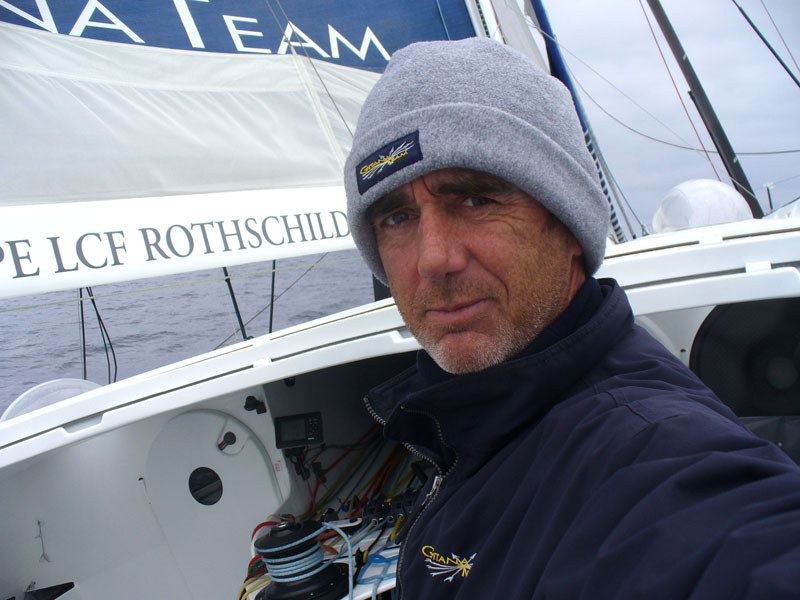 This year has seen some changes to the venerable singlehanded offshore classic. This year's course is 210 miles longer due to the last minute inclusion of an "ice gate" southeast of Newfoundland — a safety precaution for another challenge on the skippers' horizons. There's also now a 36-hour blackout period during which race organizers, Offshore Challenges, will withhold the boats' position reports. Although this is done during the night already — a look at the race's tracking page will show that a lot of radical tactical departures are taken after 6 p.m. UTC because of it — with the 36-hour window, there will likely be some big-time flyers for boats far enough away from each other to be outside radar range. The blackout is a wildcard not only for that reason, but also because its exact timing wasn't announced until today! With an awesome 2-D tracker you can use to playback the race's evolution — not to mention weather forecasts and the course's great cricle route — this is a fun one to follow. Check it out at www.theartemistransat.com.
Receive emails when 'Lectronic Latitude is updated.
SUBSCRIBE