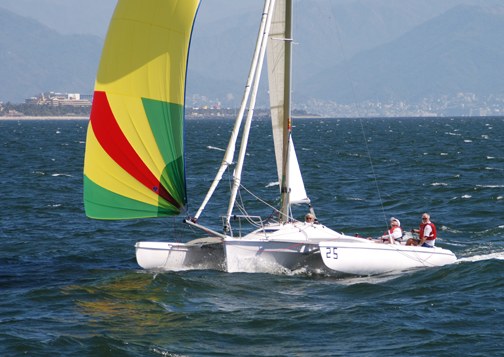 . . . Vallarta YC Commodore John Moore, whose club not only put on a fine 'nothing serious' regatta for 30 cruising boats, but got better performance out of his new Corsair 750 Sprint each day.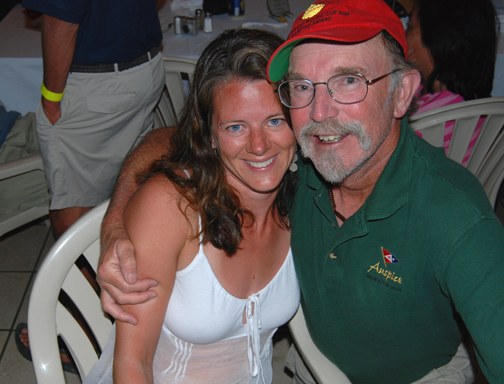 . . . Jim Coggan, seen here hugging Sarah 'spirit of the boat' Google, of the Richmond-based Schumacher 40 Auspice, which took Class 1 after a hard fought battle with Jim Taylor aboard the San Francisco-based Beneteau 47.7 Sooner Magic.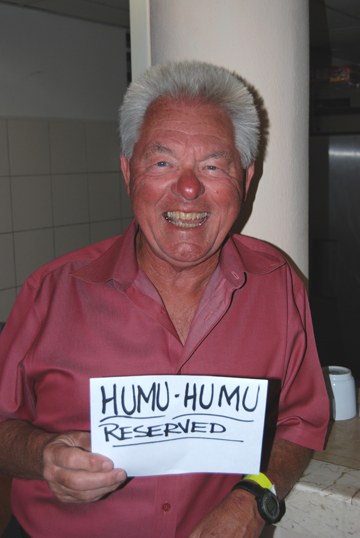 . . . David Crowe of the San Jose-based Morrelli & Choy 68 cat Humu Humu, who thanks to the help of crew from the SC52 Kokopelli2, the Farr 40 Astra, and the Valiant 50 Raptor Dance, finally got the sails trimmed right and the big cat really moving.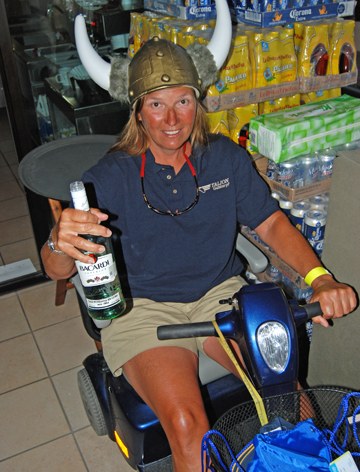 . . . Patsy Verhoeven of the Portland-based Gulfstar 50 Talion, who came all the way down from her new homeport of La Paz to race. By the way, she's been appointed the race committee chairperson of the April 1-6 Sea of Cortez Sailing Week.
. . . . Bartz Schneider of the San Francisco-based Express 37 Expeditious, who not only 'chartered' Jim Casey's Tahoe and P.V.-based Jeanneau 43 DS Tomatillo, but still managed to win his class despite literally not having a clew in the first race.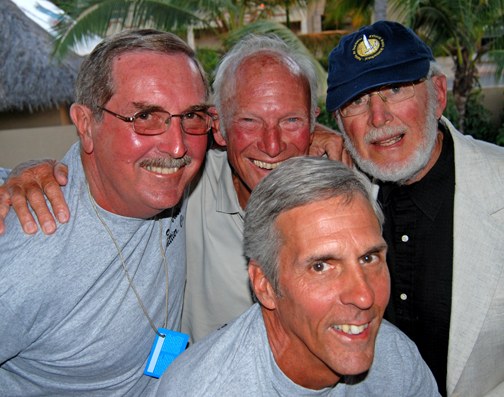 . . . and Charles Naslund of the San Francisco-based Catalina 30 Saber Vivir, who won his class for the second year in a row with a crew consisting of two 60-year-olds and two 80-year-olds!
Unfortunately, there had to be some losers, too, such as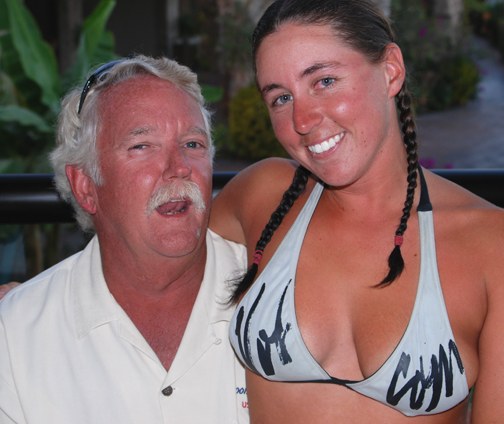 . . . Jim Taylor of the San Francisco Beneteau 47.7 Sooner Magic, who, when attempting to be a good sport in defeat, said, "Coggan and the Auspice crew truly did deserve to win. I didn't mind his cheating little boat, or even that Gordie 'Buttercup' Nash and other crew were yelling rules at us on the course, but the last straw for me was when they tried to steal my boat bunny."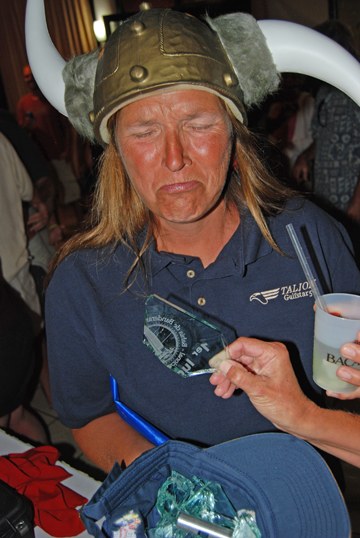 . . . and the victorious Patsy Verhoeven, who dropped her first place plaque only minutes after receving it. She looked almost as sad as the day her previous boat's deck was separated from its hull by a propane explosion.
Receive emails when 'Lectronic Latitude is updated.
SUBSCRIBE