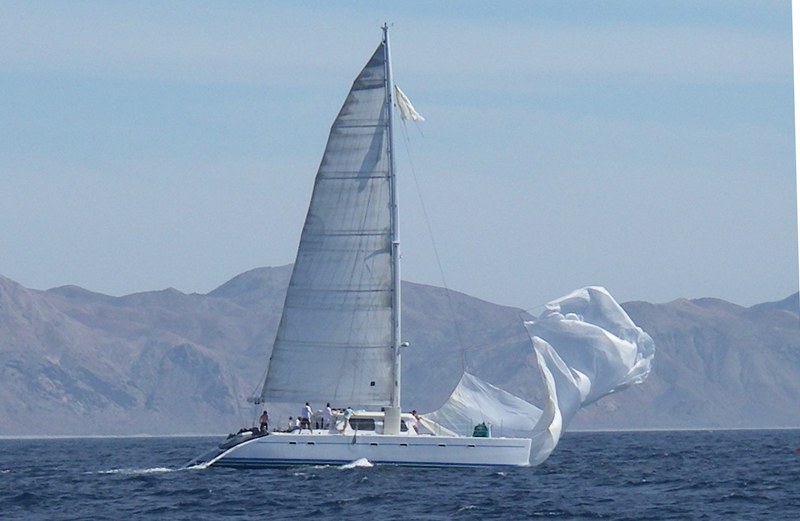 The Banderas Bay Blast, a three-day, absolutely-nothing-serious series of fun cruiser races on the warm and smooth waters of the bay between members of the Vallarta YC and Punta Mita Yacht & Surf Club — and anyone else who wants to participate — is on for December 7, 8 and 9. And it looks like there will be a good turnout, particularly of bigger multihulls, the owners of which will be happy to take guests who have made contributions to the event's charities.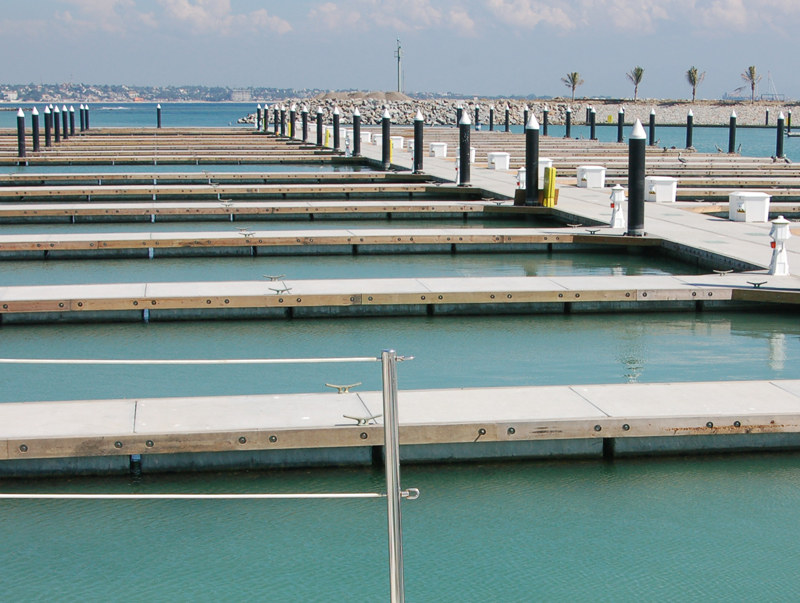 Part of the event will be a headline match race between John Haste's Perry 52 cat Little Wing from San Diego, and Latitude's Surfin' 63 cat Profligate from Colony Emiliano Zapata, Mexico. Other multihulls expected to participate are Dave Crowe's San Jose-based Morrelli & Melvin 70 Humu-Humu, Jim Forquer's Newport Beach-based Catana 521 Legato, and Lupe and JR's Nuevo Vallarta-based Catana 47 Moon 'n Stars. In addition, John Moore will be on hand with his new little F-27, and Tom Brown with his F-31. North Sail's Mike says that he expects eight to 10 monohulls from the Vallarta area, while Dave and Merry Wallace's Redwood City-based Amel Maramu Air Ops is just one of the Ha-Ha boats expected to show.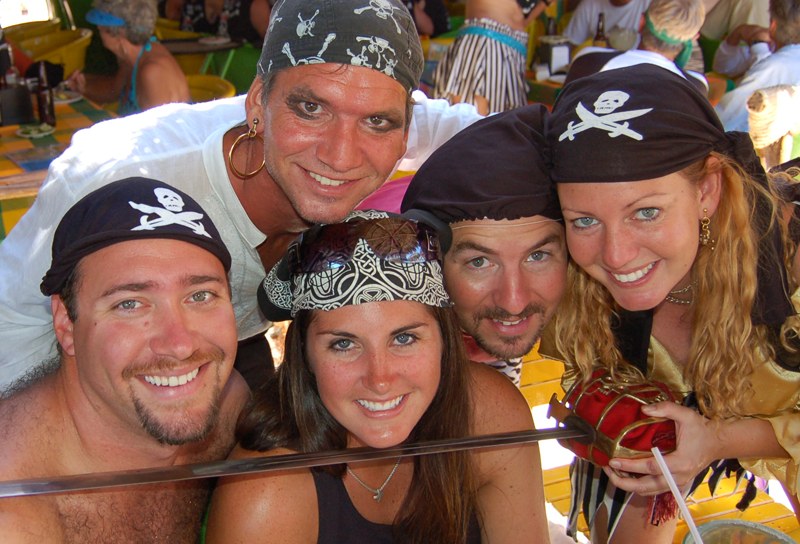 What will all these folks be doing? There will be a pre-event skipper's meeting/party at the Vallarta YC — which has now been expanded out over the pool — on Thursday at 6 p.m., followed by a Paradise Marina to Marina Riviera Nayarit La Cruz race the next afternoon. Christian Mancebo, manager of the new marina, says he'll have plenty of slips available, and Philo says his music hall and restaurant will be ready for everyone.
Saturday will feature a race up to Punta Mita for some late afternoon surfing fun followed by the grand reopening of the Punta Mita Yacht & Surf Club at Margarita Restaurant. Hector, the owner, is already laying in extra sleep to prepare.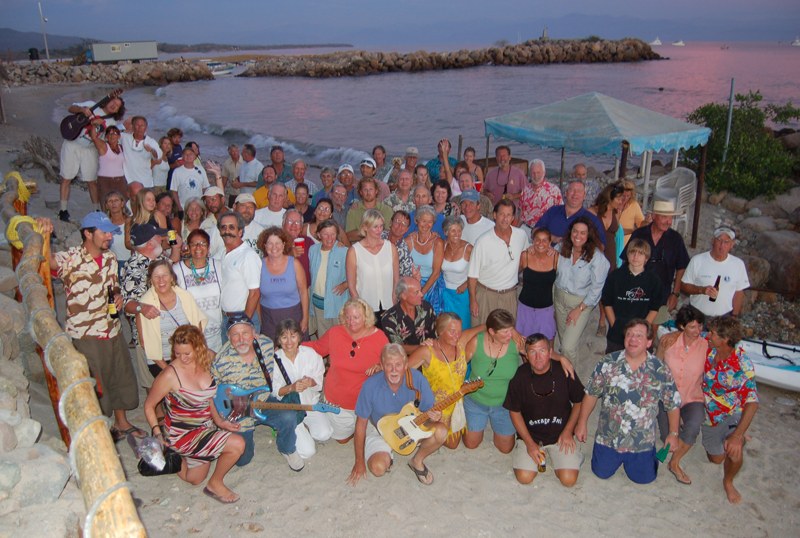 The final race will be the Pirates for Pupils Spinnaker Run for Charity on Sunday afternoon from Punta Mita back to Paradise Marina and the Vallarta YC. You won't find a sweeter spinnaker run anywhere.
This event is all about fun and giving to worthy charities, so if you're not going to be in a fun-loving and charitable mood, we suggest you spend the weekend fishing or watching television. To get the charitable aspect off to a good start, Ha-Ha Honcho Lauren Spindler has authorized a $1,000 donation in the name of everyone who participated in the recent Ha-Ha.
Need to become a member of a yacht club? It only costs $1 to join the prestigious Punta Mita Yacht and Surf Club — surf kings Kelly Slater and Rob Machado are members, as is Tour de France winner Greg Lamond — but membership is only available to people who have sailed there. It's true that you only have to sail from seven mile distant La Cruz, but we do have to have standards.
Receive emails when 'Lectronic Latitude is updated.
SUBSCRIBE