The luckiest of world cruisers have enough cash stashed away that they can set off into the sunset on an open-ended cruise and never have to work again. But for many globetrotting sailors, a cruise to foreign waters is merely a limited-term respite from the workaday world. They set off knowing that eventually they'll either have to replenish their cruising kitty by coming back home to work or find temporary employment somewhere 'out there'.
Kirk and Cath McGeorge of the St. Thomas, USVI-based Hylas 47 Gallivanter exercised the second option earlier this year, after arriving at Pago Pago, American Samoa.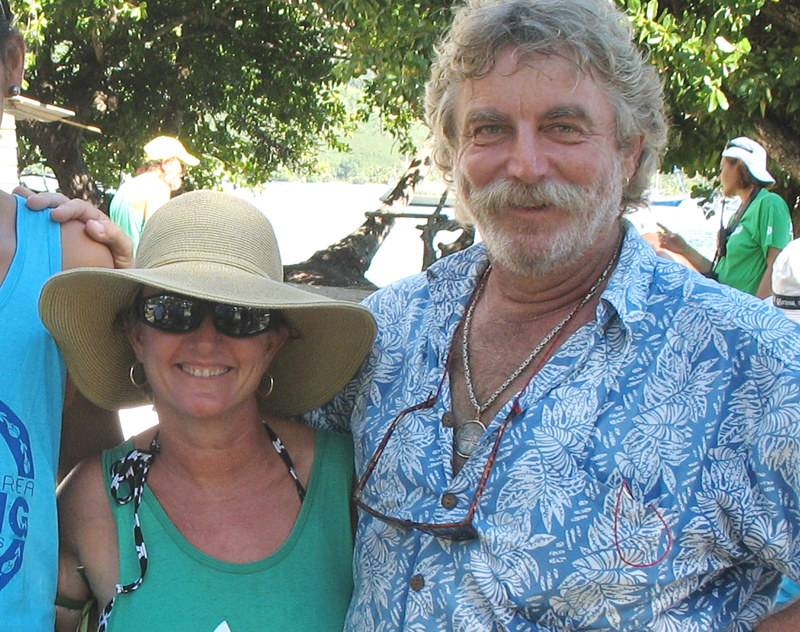 "We've settled right in for the cyclone season," Kirk wrote in January. "We found jobs, joined the local yacht club, bought a pick-up truck, we're taking ukelele lessons, and I even pulled an old BMW motorcycle from the tsunami rubble to tinker with." (Pago Pago, by the way, is considered the safest hurricane hole in the tropical South Pacific.)
Kirk, being sort of a jack-of-all-trades type, was hired by the government as the Marine Operations Manager for the Department of Fish & Wildlife, and is in charge of maintenance and operations of their fleet of (mostly-broken) boats. Cath, who is a former on-air media personality, landed her own weekend radio show at a local FM station, where their son Stuart (aka 'Arrrr Boy') is reportedly getting some air time too!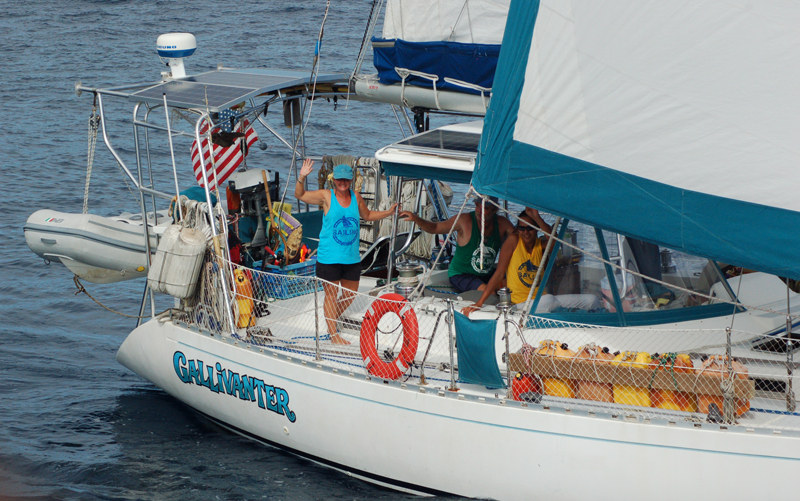 American territories such as American Samoa, the Marshall Islands, Guam, Puerto Rico and the U.S. Virgin Islands tend to be the easiest places for U.S. citizens to find work, but many cruisers find work elsewhere also — working both above and under the table.
If you've found work while cruising in foreign waters we'd love to hear from you so we can share your experiences with our readers (anonymously, if you wish). We're interested in knowing where you found work, doing what, and for approximately what wages. Plus any additional tips you'd like to share on the best and worst places to work, and the most marketable professions or skill sets.
Receive emails when 'Lectronic Latitude is updated.
SUBSCRIBE