Wooden Boats for Veterans Sails Aboard 'Matthew Turner'
On Saturday, the Wooden Boats for Veterans organization gathered in Sausalito for a day out on the water. Hosted by Call of the Sea aboard the Matthew Turner, local veterans were invited for a two-part outing. Part 1 began in the morning, for a modified aloft program.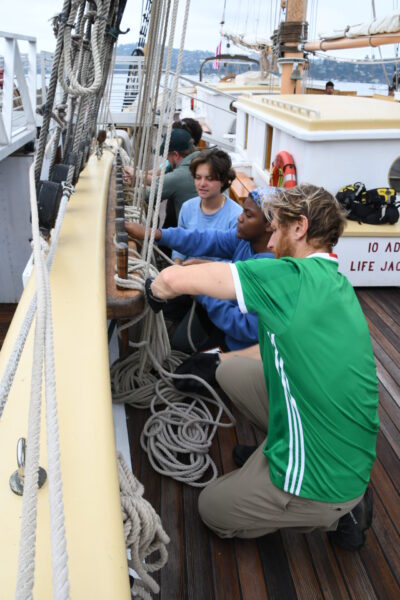 After the egress tour and a safety chat, Call of the Sea crew divided the group into three smaller groups for a proper training session on running Matthew Turner. Crew demonstrated communication, line handling, and best practices for going aloft; guests were given the task of manning the main staysail station.
There were veterans from all branches of the military, and other local veterans' community groups joined for Part 2 — the sailing part! Using their new knowledge, the group assisted the tall-ship crew once the boat was off the dock and underway for a trip out into the Central Bay.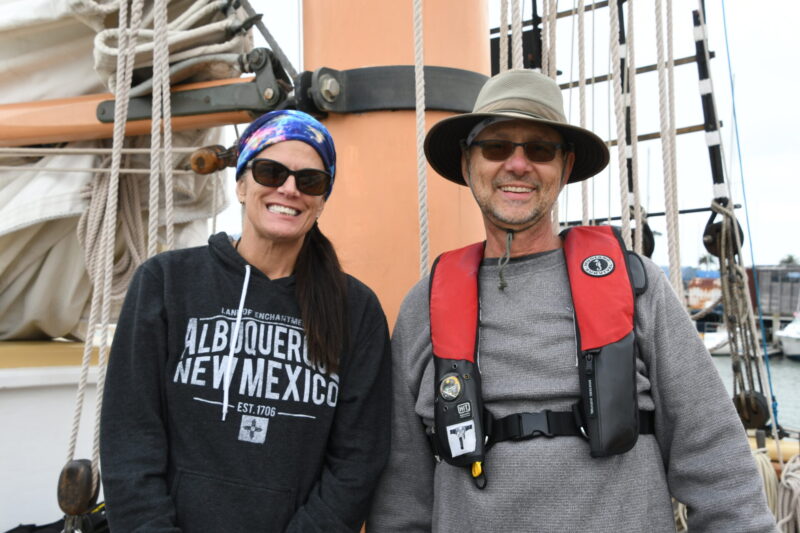 For Lindsay Remer, an explosive ordnance-disposal technician for 12 years who's been medically retired since 2013, working on restoring a wooden boat is a welcome source of meaningful work. "The hands-on training on the boat — I no longer feel useless," she explains.
"My job was the tip of the spear, a kind of poster-child job in Afghanistan. I did two tours in Afghanistan, six years overseas for mainbasing, and four years on the Central Coast. Then they tell you you're too broken to continue, so you go from having this really important job to nothing. Wooden Boats gives a purpose — not just getting on the boat, but I also enjoy the volunteer work on Clover because you know you're doing something important. When it's done, you're helping other vets."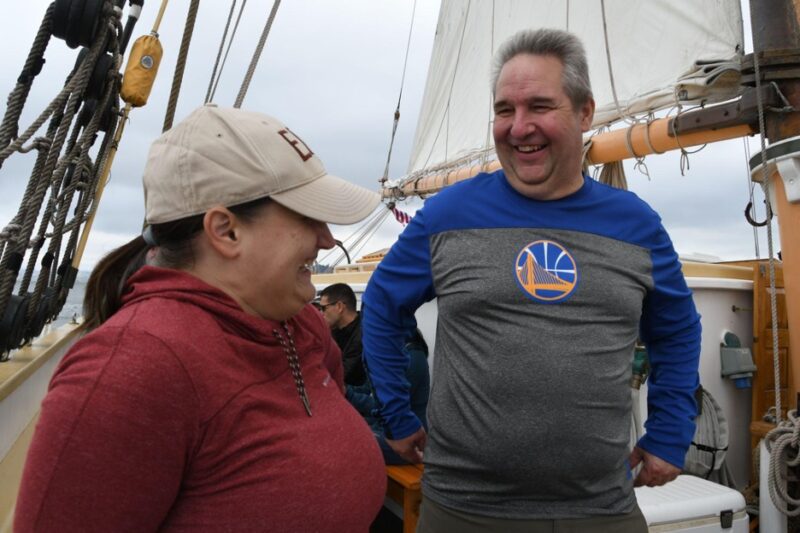 Remer is referring to WBFV's current project, the restoration of the 1938 68-ft gaff-rigged sloop that was commandeered in 1939 by the Royal Navy. The restoration project incorporates marine science and the VA's therapeutic activities — meaning lots of sanding, scraping and varnishing.
For Remer, it's a chance to get back out in public in a safe environment. "I have a fairly high rating for PTSD, so getting out and doing something like this, it's freeing in a way. I have been so isolated during COVID, and like, I never really know how to respond to [civilian] people when we talk. Like I'll say that I've gotten blown up twice, and everyone's like, 'WHAT?'" says Remer. "But with the vets, they all know what it's like without saying."
Remer says that since being medically retired, she felt she'd collapsed in on herself. But what WBFV offers is a special kind of therapy for veterans who are dealing with complicated reentry to civilian life. From struggling to relate with friends and family, to dealing with severe depression and PTSD, or just needing to rebuild community, recreational therapy is a tailored approach to finding help and support for veterans.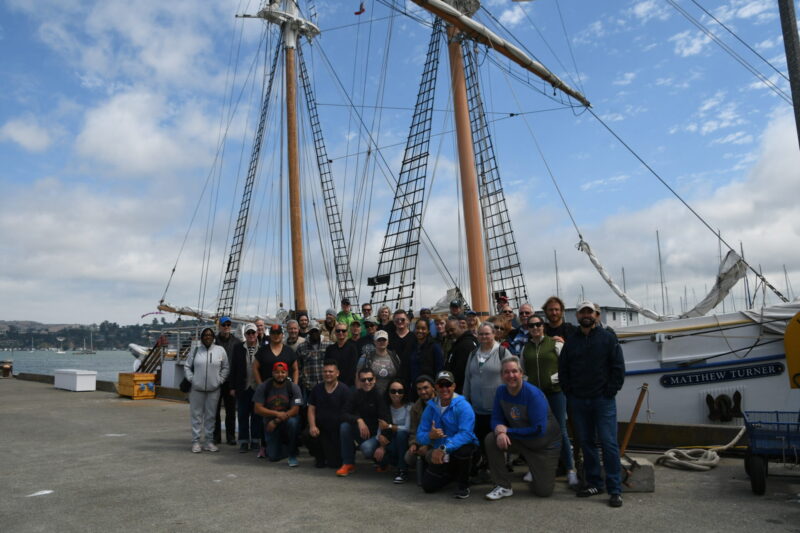 James Johnson, sailing director of WBFV, says there's something transformative about being out on the water. "There's something that Terry Moran, our founder, said — it's very philosophical. He said: 'When you're out on a boat, ideally a wooden boat in saltwater, with a company of other like-minded vets, your problems diminish to their proper proportions.'
"It's just like Terry always says," comments Johnson: "'Just add water.'"
A longer story about WBFV is coming in a print issue of Latitude 38 — keep a weather eye out!
Receive emails when 'Lectronic Latitude is updated.
SUBSCRIBE