Expanding Sailing Skills: Women at the Helm and Women's Sailing Seminar
Get ready, ladies; there are two excellent sailing events coming up, just for you! Yes, you can now say, "It's all about me!" Island Yacht Club and Club Nautique are each hosting a sailing event that focuses on getting women onto the water and learning even more about sailing. The first event is this month, with the other taking place in September.
Club Nautique Alameda will hold its first Women at the Helm Weekend on August 26 and 27. Created in cooperation with the Ballena Bay Yacht Club, this inaugural event is focusing on women who have at least a basic keelboat/ASA level of experience and up through passagemaking experience.
"We know that there are a lot of women who enjoy sailing, but lack the confidence to go out on their own because most of their experience is sailing with others," Club Nautique's Stephanie LaChance said. "We want to change that, to help women feel confident to take the helm themselves so that they can handle the boat on their own or in the event of an emergency."
Each session will be led by women instructors to deliver education, connection, and time on the water. Participants will be grouped based on skill level and assigned to boats commensurate with that skill level, so that even the more experienced sailors will find the sessions informative and challenging. Whether you received your sailing training through Club Nautique, another school, or other on-the-water training, you'll have the opportunity to enhance your skills by learning from other women on the water.
"The more women on the water the better!" Stephanie said.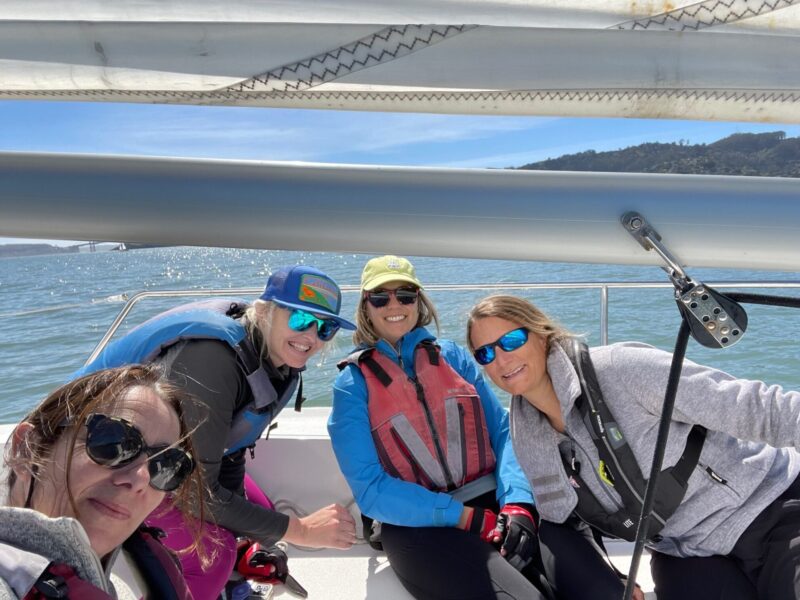 Sessions run from 8 a.m. to 5 p.m. each day at Club Nautique Alameda, 1150 Ballena Blvd. Suite 161, Alameda. For more details and registration go to: Women at the Helm.
The next event on the calendar is the 31st Annual Island Yacht Club Women's Sailing Seminar. Again, this event is focused on women sailors learning, sailing, and laughing together. The weekend covers everyone from Sea Sprites — "Geared to the novice who has never set foot on a boat, or done a little sailing but not understanding sailing fundamentals" — to Wind Warrior, Sail Goddess, and everything in between, including racing and safety. And if you're not sure which group to sign up for, there's a handy self-assessment sheet on the website.
Sessions are taught by experienced women sailors, both professional and recreational, whose collective expertise covers thousands of hours on the water. Plus, after 30 years, these gals have developed an interesting, informative and fun weekend packed with instruction both on and off the water, but of course, with more boat time than anything else. The weekend includes breakfast, lunch and snacks, raffles and silent auctions, and definitely swag!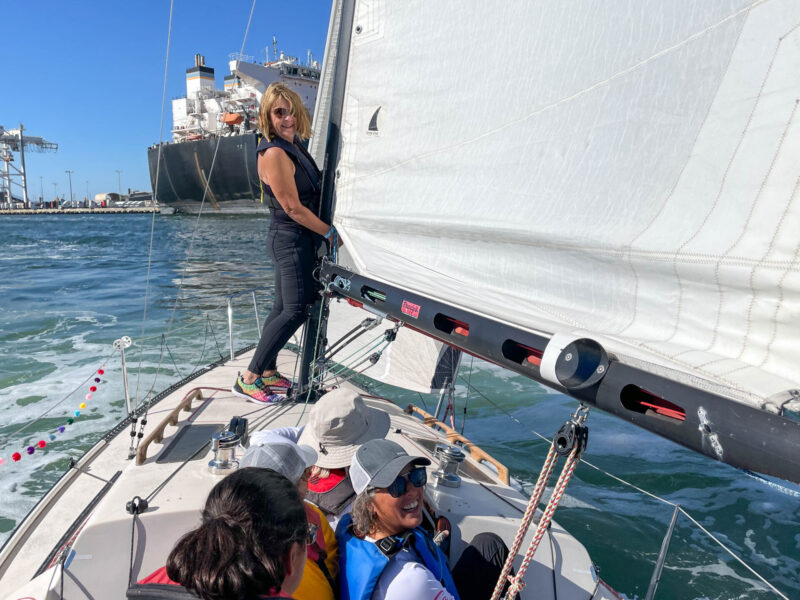 The seminar will run from Friday night, September 8, to the evening of Sunday, September 10. Find more information and register here: IYC Women's Sailing Seminar.
Receive emails when 'Lectronic Latitude is updated.
SUBSCRIBE