Winter Solstice Sailing Fun
In the December 19 edition of 'Lectronic, we encouraged everyone to take to the waters in celebration of the shortest day of the year — they only get longer from here! What a delight to hear from some of you who did it:
"Our sailing gang took your advice to sail on the shortest day of the year, rain or no rain," wrote Greg Clausen of the Bay Area-based Santana 30/30 Wisdom. "We tried for the ocean but lack of wind forced us back into the Bay. We set the chute and sailed to the North Bay where we found good wind till sunset. Food, drink and cigars rounded out the day and we had a blast."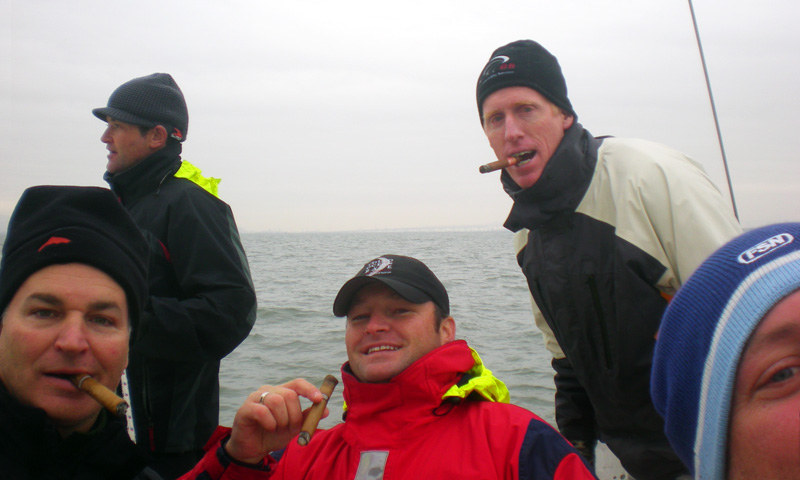 Then Greg Tarczynski shared his winter solstice experience aboard the J/105 Energy:
"My wife Mary and I invited 10 people to sail with us on the winter solstice but as the forecast of rain became more certain, one by one, we received emails and phone calls. 'I'm not feeling well' or 'I have too much to do' were the most common excuses. By the time we met at the OCSC Berkeley dock, just two of our friends, Alycen and Stefanie, showed up. Adhering to the rule that 'there is no such thing as bad weather, just bad clothing' we made sure everyone had plenty of layers, foulies, and gloves.
"With a steady south to southwest wind, we were immediately doing seven-plus knots parallel to the Berkeley pier on a beam reach straight for Alcatraz. We tacked as we rounded Alcatraz and treated our guests to an easy Cityfront tour. As we entered the channel, the southeast wind picked up and we were again doing seven knots on a reach back to Berkeley!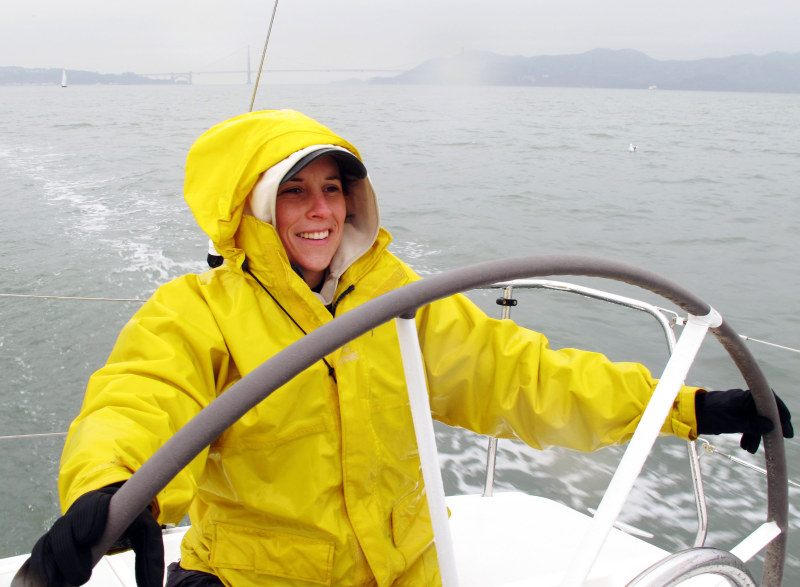 "Other than a very light sprinkle of rain as we rounded Alcatraz, we had clear sailing the whole way. We're used to tacking through the west wind toward the Golden Gate so it was a real treat to sail in the southerly wind pattern. After the sail we went up to the OCSC clubhouse to snack on sushi, cheese, and wine and talk about how much happier we were having sailed on the winter solstice than we would have been staying home or going to the mall."
Receive emails when 'Lectronic Latitude is updated.
SUBSCRIBE