A Win/Win in the Leukemia Cup Regatta
If you sailed this weekend, you enjoyed another spectacular weekend of fall sailing on the Bay. And if you sailed in Saturday's Perkins Cup or Sunday's Leukemia Cup Regatta, bonus! You were one of the many sailors contributing to the San Francisco Bay Leukemia & Lymphoma Society. It can be a sketchy proposition to pull off a race this time of year as the classic Bay sailing breezes shift to winter mode, but, once again, the breeze came through and so did Bay Area racers who took up the challenge to raise money to battle cancer. This year's 13th annual San Francisco Bay event, sponsored by the Corinthian Yacht Club, maintained its title as the top LLS regatta in the country by raising almost $700,000 to support LLS' efforts to find a cure.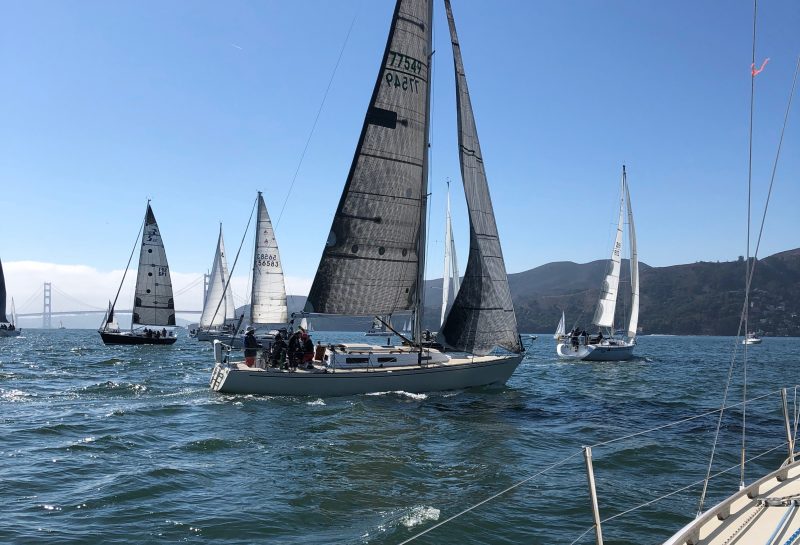 As often happens this time of year, the race committee postponed while waiting for breeze. Almost 90 racers spread across nine classes hung out in the building ebb. The water finally darkened with a breeze from the Gate and the ebb built, adding another knot to the apparent pressure for first leg. The beautiful classics started first and most racers were sent to Blackaller from the starting line west of Angel Island. For some reason, the race committee decided to have fun with the non-spinnaker 2 class, and sent them into the wind hole off Sausalito — their day nearly ending there. Fortunately, enough light air eventually crept into Richardson Bay to allow the fleet to battle their way out.

The romp around the Bay created close fought battles amongst the tangled course legs and overlapping fleets. The stead breeze held throughout the afternoon letting everyone finish in ample time to enjoy the music, festivities and trophy ceremonies on the CYC sunny CYC deck. Of course awards were handed out for winning boats but also, importantly, for top fund raising boats some of whom raised well over $20,000/boat.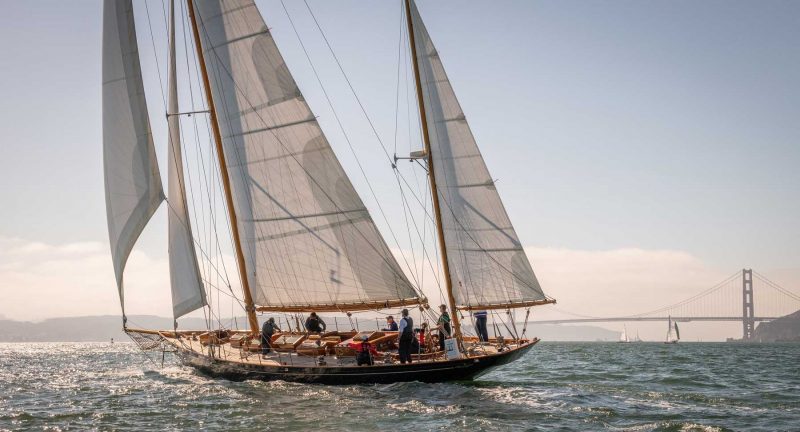 If you've never raced the Leukemia Cup it's one that should be on your annual schedule. It should be even if you've never raced. It's a great cause, a great time of year to sail and terrific way to spend a Sunday afternoon in October. And everyone once and a while you get lucky enough to win a race which we managed to do aboard our Ranger 33 Summer Sailstice. We'll have more on the event in our issue Race Sheet coming out on Thursday, November 1st.
Receive emails when 'Lectronic Latitude is updated.
SUBSCRIBE