Will the Vallejo Race Be Great?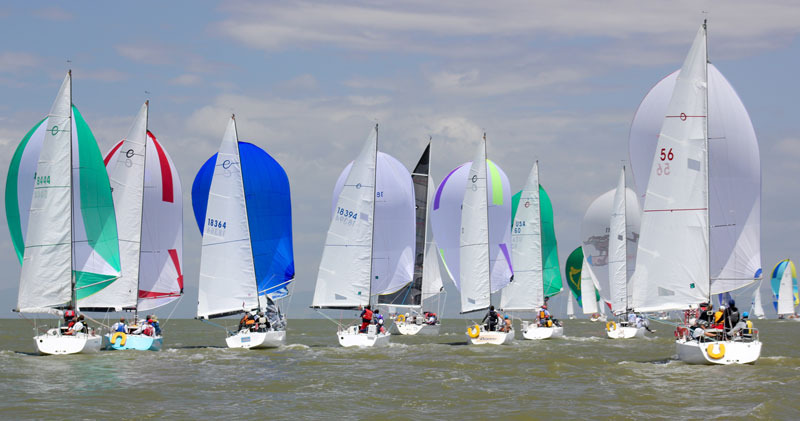 When registration closed on Thursday, the YRA was showing 164 boats signed up for this weekend's Great Vallejo Race. How great will the Vallejo Race be? That will depend partly on the weather. "Winds for Saturday's Great Vallejo may yield a 'race to the parking lot,'" said Mike Dvorak of Sail Tactics.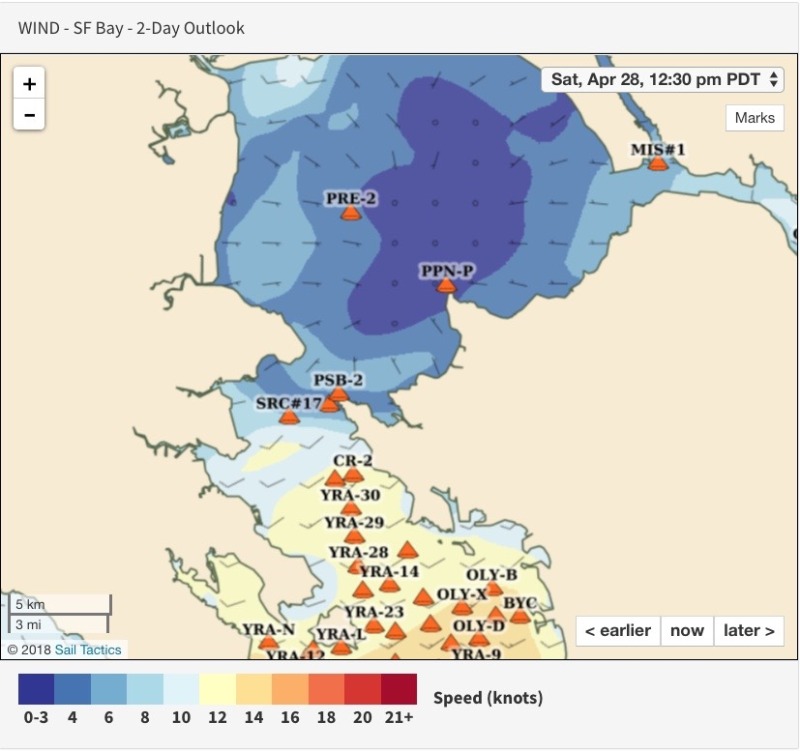 "Solid reachy winds in the Central Bay will quickly bring racers to a potential dearth of wind in San Pablo Bay (SPB). The wind will likely run out near Point San Pablo and utilizing the waning SPB flood in the afternoon will probably be the key to keeping your boat moving. A late afternoon seabreeze will fill from the northwest in SPB, currently scheduled to fill in around 3:30-4:00 p.m. — quite late in the race. But it's possible the SPB sea breeze could fill earlier, so keeping a watchful eye on the NW corner of SPB; being the leftmost boat when it fills could be a winning strategy."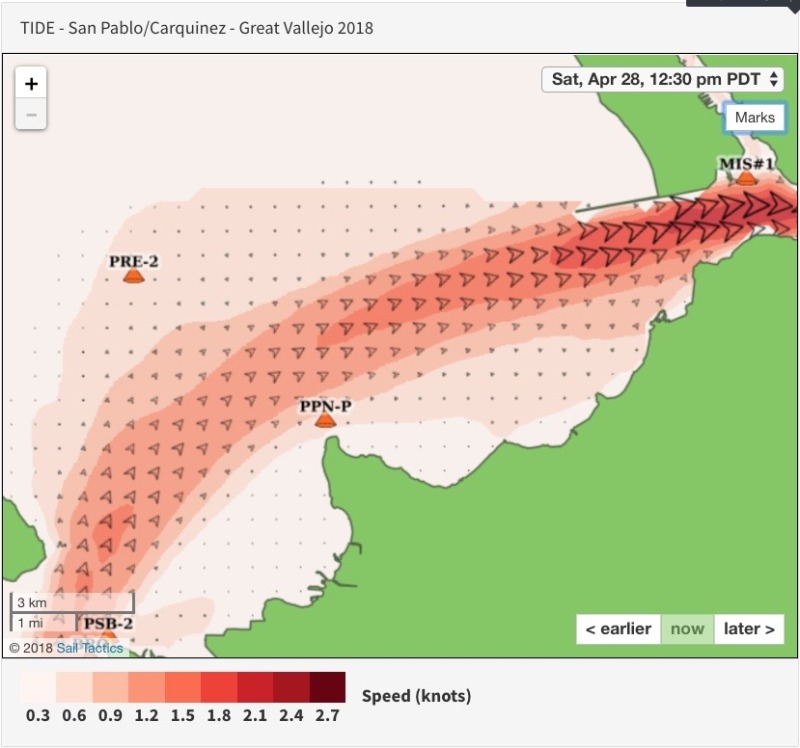 "Sunday is looking good wind-wise. Winds in the low teens for knots in SPB should provide just enough wind in the Napa River to overpower the morning flood current, although the earlier starts could struggle a bit. Winds on the river will likely be puffy. On both days, study the winds at the entrance to the Mare Island Channel well ahead of time."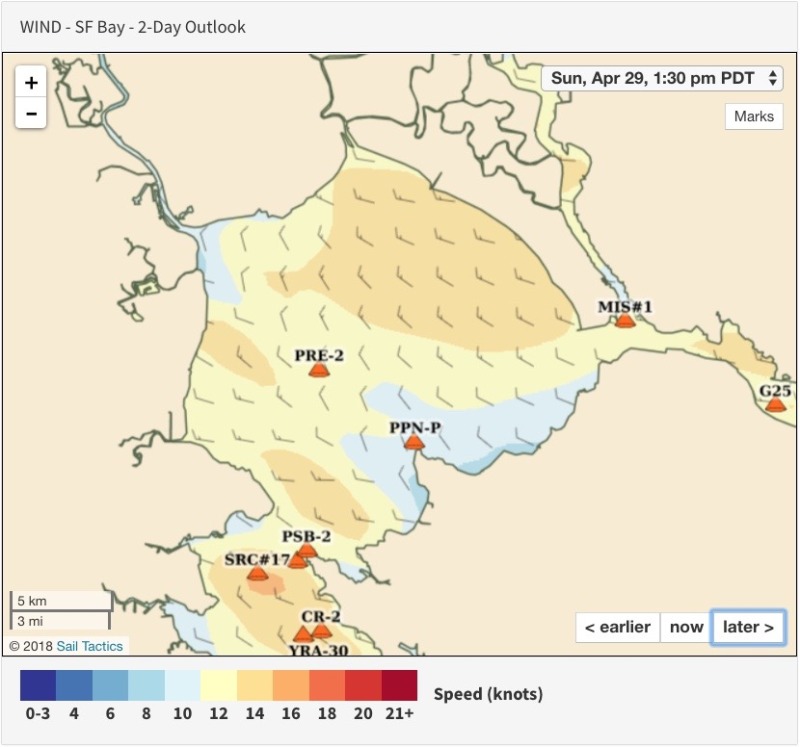 "A large hill on Mare Island often blocks the breeze and can make an extreme left-side entrance or exit a losing strategy. Winds will build into the mid teens for the remainder of Sunday's race and should be plentiful. As always, the Sail Tactics Day-Of Wind and Tide Forecasts, out fresh by 8:30 a.m. each morning, will have the most accurate forecast."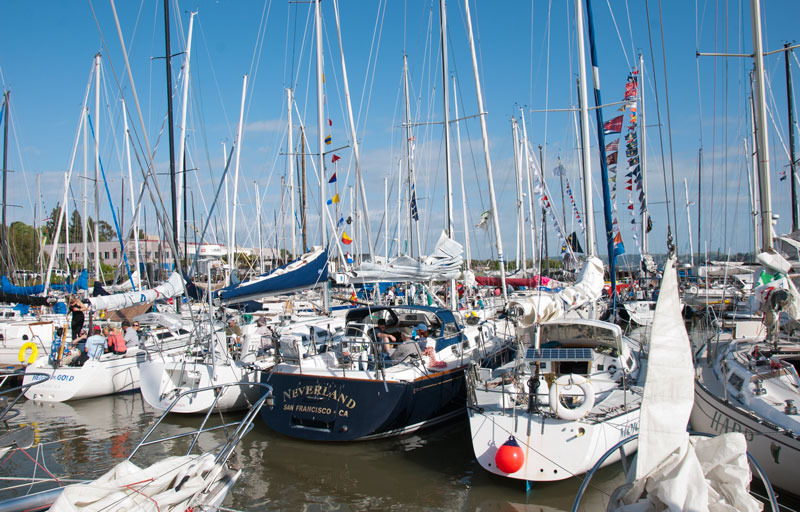 Vallejo Yacht Club has dredged their harbor and will do their best to pack in all the boats, welcome the crews, and throw a memorable Saturday night shindig with dinner and live music, and a recovery breakfast on Sunday morning.
Receive emails when 'Lectronic Latitude is updated.
SUBSCRIBE