Why Bother to Wear a Lifejacket?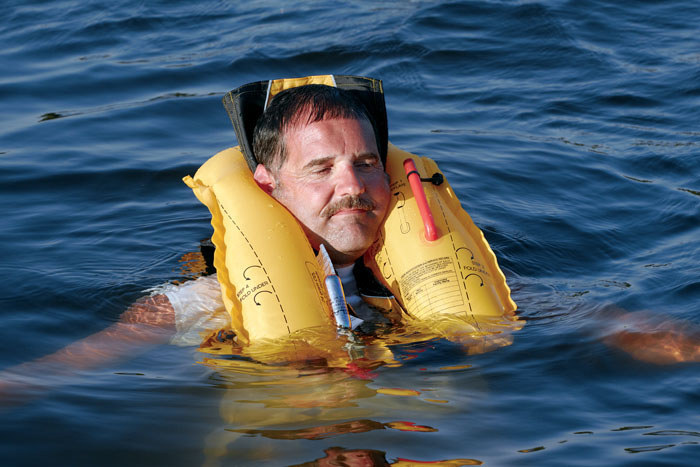 If you're over 35, you may remember that during the 60s and 70s new cars were fitted with seat belts, but in California it wasn't mandatory to wear them until the mid-80s — 1986 to be precise. Despite some initial resistance to wearing them, statistics quickly proved that buckling up was a very healthy idea. And today, of course, most drivers automatically clip in before they even fire up their engines.
This being the start of Boating Safety Week, we're reminded of a parallel situation among boaters. Without question, the most effectual thing that any boater or personal-watercraft operator can do to minimize the odds of ending up in the morgue is to simply wear a life jacket.
Don't get us wrong; we aren't advocating new laws that would force you to do so — or that boat ignition systems be rigged with annoying reminder bells — but if you look at the numbers we think you may be convinced that putting on a PFD before you leave the dock is a pretty wise habit to get into.
According to the Coast Guard's 2015 Recreational Boating Statistics report, 76% of fatal boating accident victims drowned — and 85% of them were not wearing a life jacket. As in years past, boating accidents and fatalities among sailors last year were very low compared to other groups — especially jet ski operators. Nevertheless, it might be argued that one sailor's death is too many. It's your life, so it's your call.
See this link for a detailed look at the stats.
Receive emails when 'Lectronic Latitude is updated.
SUBSCRIBE