Whales, Dolphins and Racing Yachts
Ricardo Brockmann, owner of the R/P 52 Vincitore, is largely responsible for this year's MEXORC Copa Corum, as president of the organizing committee. He and his committee pulled together some of the best to run the races, judge the competition, and host the many social events surrounding the race. It's hard not to feel welcome.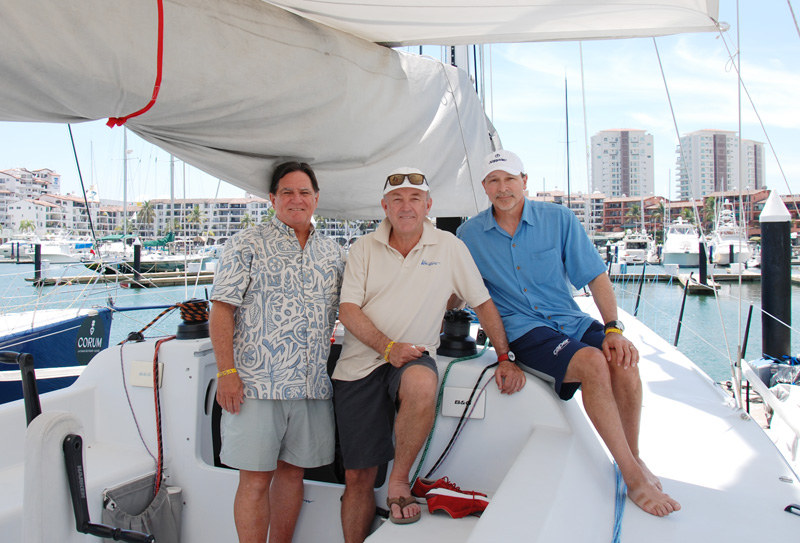 The Vincitore team arrived at Puerto Vallarta last week, having won their division in the San Diego to Puerto Vallarta Race. Although other SD-to-PV competitors are also racing in the MEXORC (which began Sunday and runs through tomorrow), overall entry numbers are down a bit, with 28 boats participating this week.
Vincitore started out strong in a challenging division that includes the well-known Santa Cruz 70, Grand Illusion, owned by James McDowell. In the first race of the nine-race series Vincitore took a bullet, but Grand Illusion has taken three firsts since then. After seven races, GI is up by three points. Bay Area sailor of note, Will Paxton, was asked at the last minute to join the Grand Illusion crew — they sailed very well yesterday, taking a first and second. It should be interesting to see how the racing develops over the next two days. Today, there's a long-distance race, followed by the series' Gold Cup on Sunday.
Greg Slyngstad's J/125 Hamachi currently leads division two, while Ernesto Aguilar's Frers 43 Bandito tops the division three scoreboard.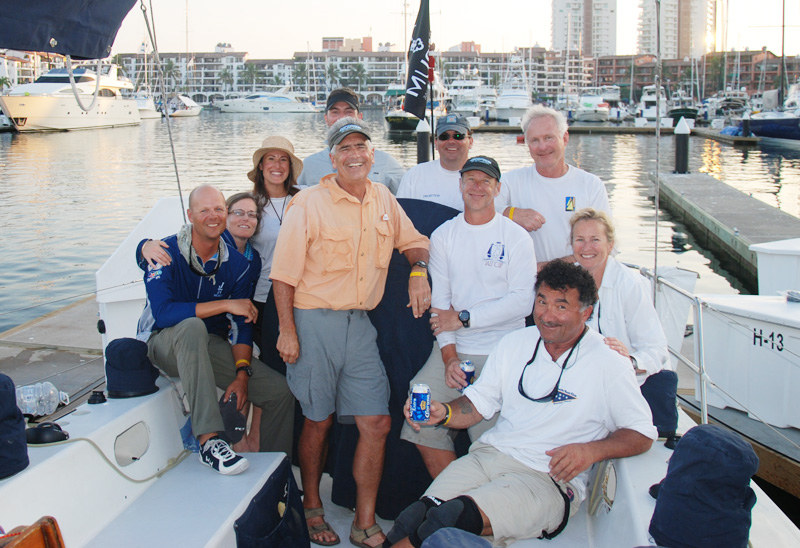 Conditions have been challenging at times, but nothing out of the ordinary. Breeze typically develops slowly in the morning as sailors head out to the race course amid whales, dolphins, countless birds and even young shark. Yesterday, for instance, the breeze held at around 3-5 knots as boats motored to the starting area. By the beginning of the first start it had popped into the mid-teens. Not long after that the winds peaked at about 22 knots for the remainder of the first race before calming a bit closer to 16 knots by the end of the day's second race. As you might imagine, it's been gloriously warm, typically around 84-86 degrees. Check out the results here.
Receive emails when 'Lectronic Latitude is updated.
SUBSCRIBE