West Marine US Open Sailing Series Wraps in San Francisco
San Francisco Bay dished up three beautiful, breezy days this past weekend for spectacular heavy-air racing as the West Marine US Open Sailing Series concluded in San Francisco. The six-race series included three events in Florida and three in California — and awarded over $49,000 in prize money to sailors in the Olympic classes. The series is part of an ongoing push by Paul Cayard, Executive Director of US Sailing, to develop high-level dinghy regattas in the Olympic classes to challenge rising stars as they strive to compete at the international Olympic level.
Much of the windsurfing, foiling, and kiting world has been pioneered on the West Coast, but when it comes to international competition, the number of competitors available to challenge anyone's personal development skills tilts heavily toward Europe. With the Summer Olympics coming to Long Beach in 2028, the series is aimed at raising the bar for US competitors well in advance of the future California Olympics. There's an active high school and collegiate circuit in California with many teams placing well nationally, but this series, started in 2021, is a needed addition to the national dinghy circuit. High school and college provide competitive tactical training grounds, but generally not in the Olympic classes, so another forum is required to take that next step.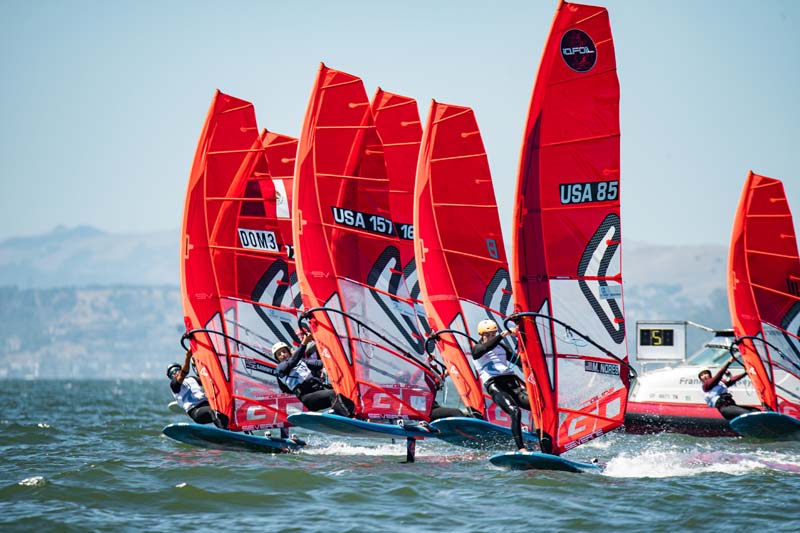 The past weekend's regatta included two race courses featuring the iQFoil and Formula Kite fleets organized by the St. Francis Yacht Club on the Cityfront, and the ILCA and 470 events run by the San Francisco Yacht Club on the Berkeley Circle. Formula Kites and iQFoils sailed Friday through Sunday, while the San Francisco Yacht Club fleets raced Saturday and Sunday. Race committees were able to complete 50 races across all classes.
The Formula Kite racers battled gusty breezes and high-speed collisions throughout the weekend. Alameda's Kai Calder, who won the class in 2021, again dominated the competition, winning nine of the 13 races to take first place. Texas native Noah Ruciman came in second with 23 points, while Mexican national Xantos Villegas took third with 27 points. As the top three men, each qualified for prize money.
The top three women in the Formula Kite classes were also eligible for prize money: Kirstyn O'Brien in first, Olympic Development Program (ODP) athlete and Bay Area native Daniela Moroz in second, and Canadian Martyna Dakowicz rounding out the podium in third.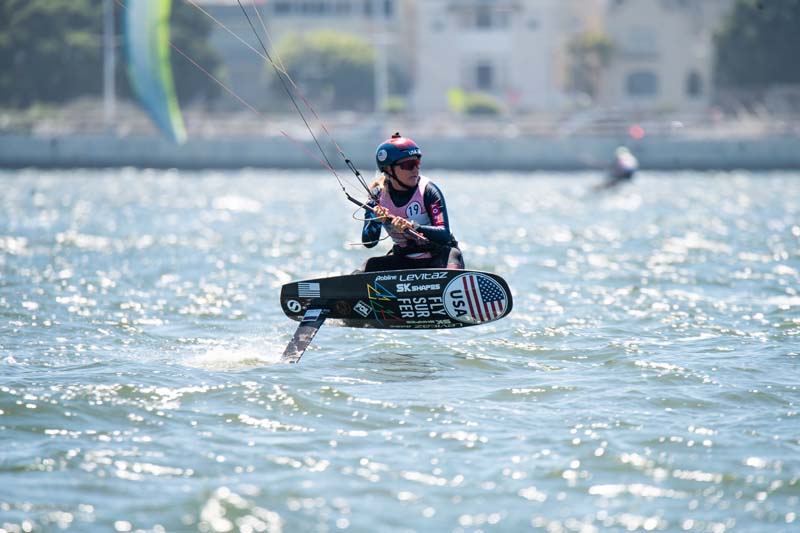 In the iQFoil class, ODP athlete Maverick Putnam had a consistent weekend, winning the event with 21 points. Dominican sailor Samuel Perez Hults, a regular face at the West Marine US Open Sailing Series, came in second with 26 points. Putnam's ODP teammate Ethan Froelich rounded out the podium in third with 32 points.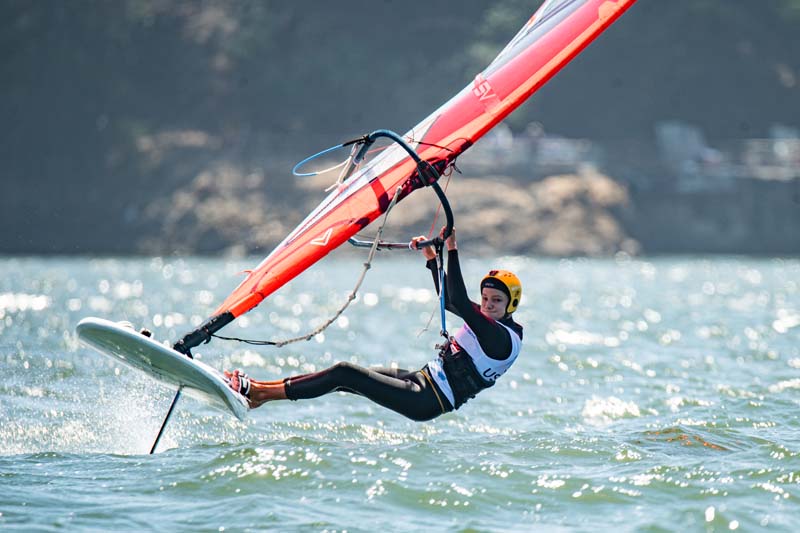 The ILCA (formerly Laser) fleets were small, with out-of-towners taking home most of the silver. Bringing the competition west ups the game and creates ideal, heavy-air training for all Olympic aspirants. This same weekend, in Vilamoura, Portugal, there were 426 ILCA 4s racing in the Youth World Championships. We have a long way to go before we have that kind of competition here, but you have to start somewhere, and it's now underway.
ODP sailors saw success in the ILCA 7 fleet this weekend, with Jack Baldwin taking first and Guthrie Braun taking second with six and eight points, respectively. James Golden of Annapolis Yacht Club rounded out the podium in third with 13 points.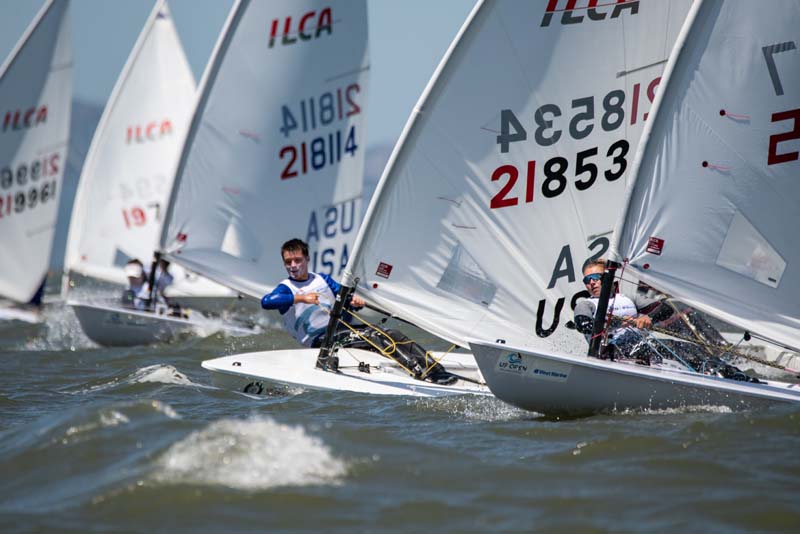 Just three young 470 teams fought for first place this weekend. Alec Van Kerckhove and Josh Goldberg came out ahead, winning the two-day event with six points. Tied with 11 points, Mason Stang and Timmy Gee won the tiebreaker to take second, while Kyra Phelan and Sawyer Bastian took third. Phelan and Sawyer were awarded prize money as the only mixed 470 team.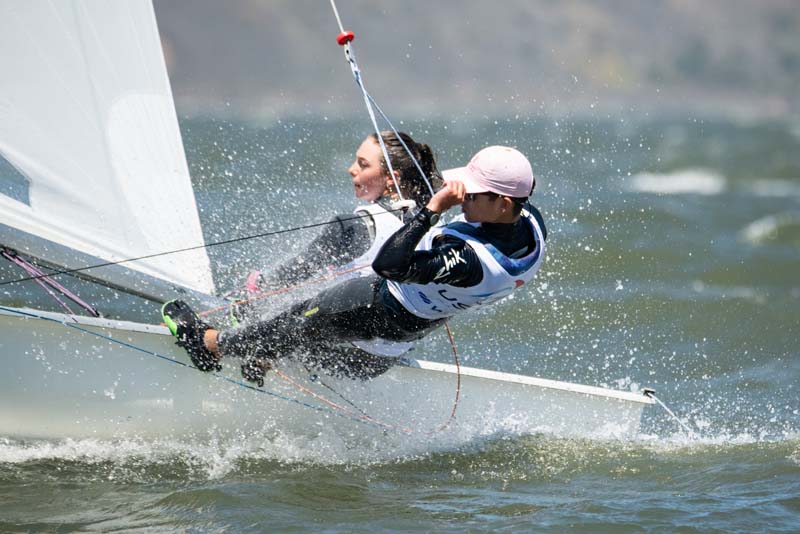 Lauderdale Yacht Club sailors filled the podium in the ILCA 6 fleet. Kai Vurno dominated the two-day event, winning every race and finishing with a total of five points. LYC teammates Connor McHugh and Audrey Foley came in second and third, with 11 and 13 points, respectively.
As the Olympic configuration, the top three women sailing in the ILCA 6 fleet were eligible for prize money: Audrey Foley took first prize, while Sarah Young took second and Avery Baldwin took third.
The ILCA 4 fleet is where some West Coast sailors shone, with Balboa Yacht Club sailor Sienna Nichols having a banner event this past weekend, winning all races but one in the ILCA 4 fleet. Balboa Yacht Club teammate Emily Otto took second with nine points, while San Francisco Yacht Club local Max Bramfield took third with 16 points.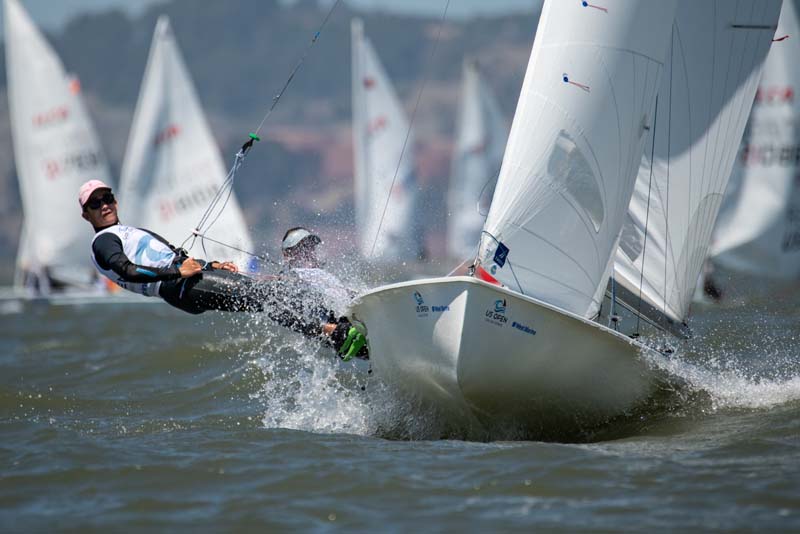 In the Open Kite Foil class, competitors have no restrictions on the equipment used in competition. Lief Given commanded the class, taking first with nine points. Oakland local Amil Kabil came in second with 34 points, and Trevor Nelson rounded out the podium in third with 39 points.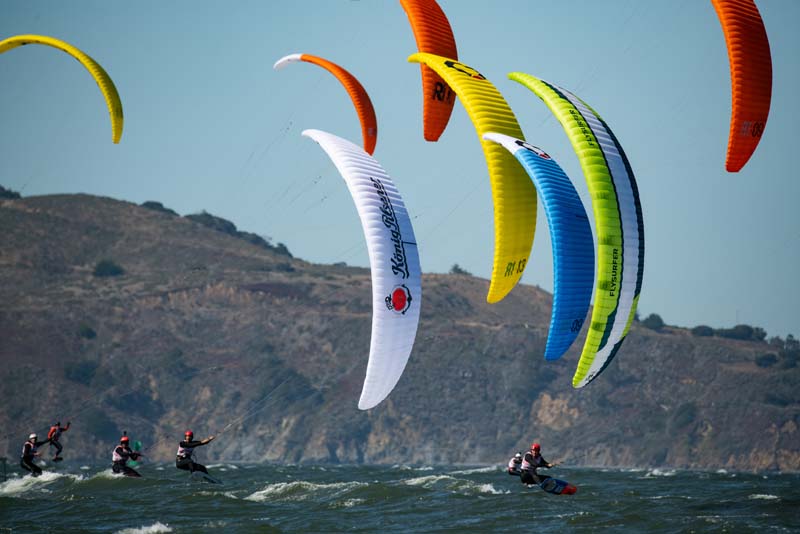 California's sailing history is filled with international world champions, America's Cup winners and many Olympic medalists. With magnificent training grounds from San Diego to San Francisco the West Marine US Sailing Open Series is here to build the foundation of future Olympic success in Long Beach in 2028. The seeds are being planted, with lots of room to grow.
Receive emails when 'Lectronic Latitude is updated.
SUBSCRIBE