West Coast Well Represented at TP52 Worlds
The 2019 TP52 World Championships have come to a thrilling conclusion in Puerto Portals, Spain, with Harm Müller-Spreer's German-flagged Platoon team just managing to squeak out a two-point victory after nine races. Having come into the fifth and final day with a modest lead over Alberto and Pablo Roemmers' Italian/ Argentinian Azzurra team, Platoon nearly threw it away by posting a higher score on the final day than on all the other days combined. While day five's opening race — race eight in the series — was recalled due to a large wind shift, Platoon earned a penalty point when they forced a collision at the start with their championship rival Azzurra. Taking the penalty at the top mark and dropping all the way back to 10th in the 11-boat fleet, Platoon's championship hopes were beginning to fade. Recovering to eighth place in race eight before finishing a disappointing ninth in race nine, Platoon would only barely manage to hold onto the lead and capture the 2019 World Championship title.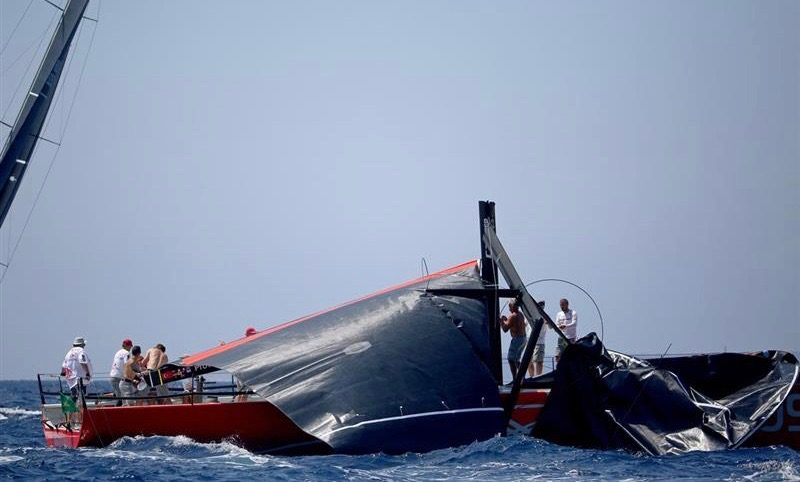 Behind them, Azzurra and Vladimir Liubomirov's Bronenosec team would round out the podium in what would go down as the closest-ever TP52 World Championships, where the top six teams were separated by a scant seven points. Bay Area native John Kostecki, the tactician on Platoon, commented, "We've never actually started out the final day in the lead before; we're usually having to come from behind. We had a super-close call with Azzurra at the beginning of race eight and just managed to hit their stern pulpit with our bowsprit, to gain a penalty, and then found ourselves super-deep. This group has sailed together for three years now and we'll have to learn from this and continue to improve," said a relieved Kostecki, whose high-percentage, low-risk tactics helped deliver them to the top spot of the podium for the second time in three years. Among the other prominent Californians in this top-tier fleet, third-place Bronenosec had Santa Cruz native Morgan Larson, who was also calling tactics. The two American-flagged entries, Sled and Quantum Racing, finished the regatta in fourth and sixth place, respectively.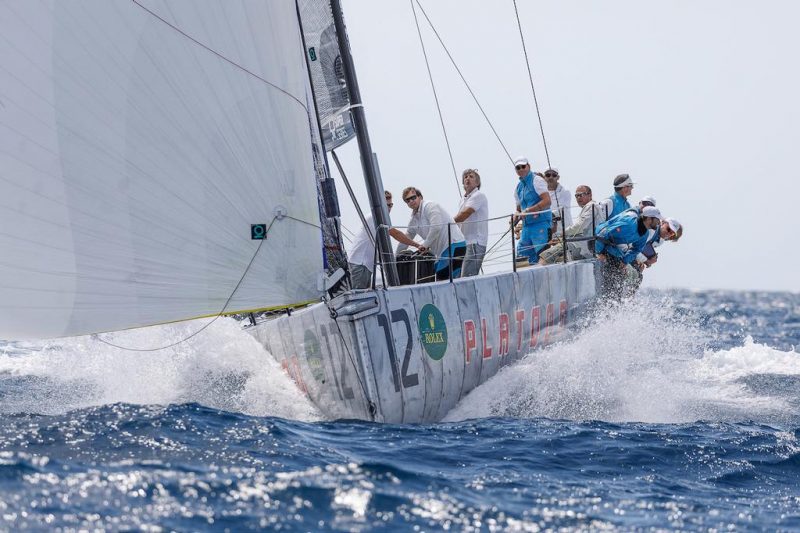 Elsewhere in Europe, it continued to be a good week for the Americans as Don Wilson's Chicago-based Convexity won the M32 World Championships on Lake Garda.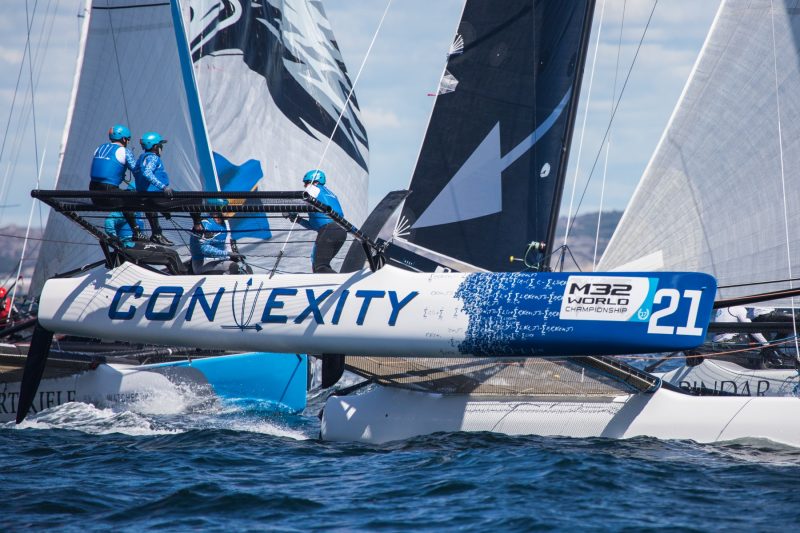 Receive emails when 'Lectronic Latitude is updated.
SUBSCRIBE