West Coast J/24 Sailors Go East for North Americans
A cast of San Francisco Bay Area racers traveled to participate in the 2022 J/24 North American Championship and J/22 East Coast Championship. Severn Sailing Association hosted the regatta in Annapolis, MD, last weekend, October 26-30. Bay Area J/24 fleet captain Jasper Van Vliet entered his East Coast boat, Evil Twin, into the Corinthian racing fray. He's a stalwart on the lefthand side of the US aboard Evil Octopus. Other Evil teamers heading right on the map included Eleanor (Ellie) Tubman at foredeck, Charlie McKenzie at mast and William Pochereva on trim. "I met these three at the Richmond Yacht Club beer can series," says a smiling Van Vliet. "Tactician Mays Dickey joined too, enlisted via the J/24 network. Each is brilliant. I hesitate to name them for fear of being poached."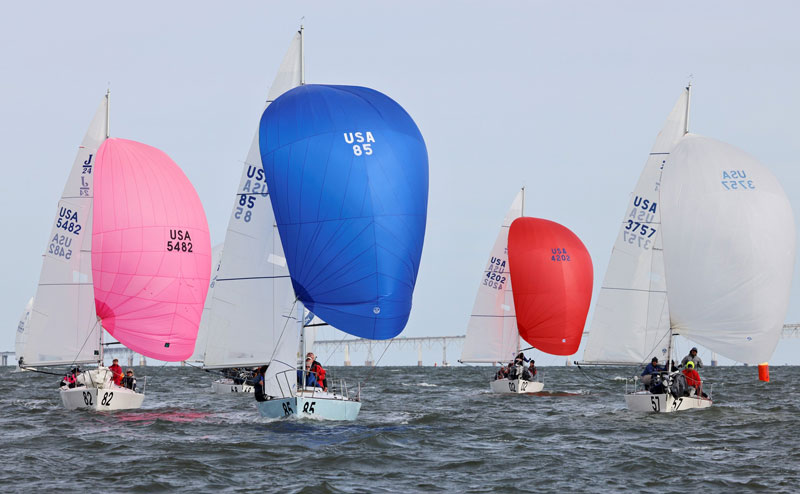 San Francisco sailor Laura Graham also traveled east. She joined up with her mates on Sea Bags Women's Sailing Team, based out of Portland, ME.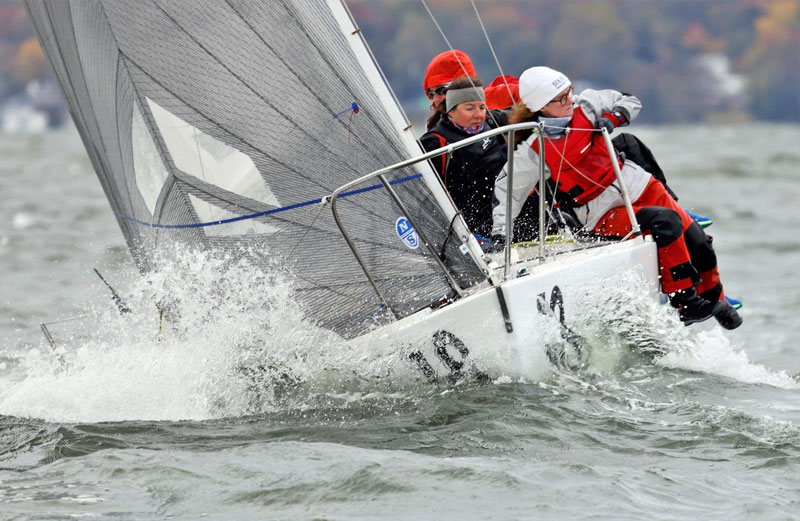 After seven races, Evil Twin finished in 12th place, Sea Bags in 13th. Reveals Van Vliet, "Evil Twin made two basic rookie mistakes on Friday: We didn't manage our starts correctly (not enough pre-race checklist stuff), and we convinced ourselves to keep the rig tune very soft (our practice day showed massive light periods in an otherwise windy day). By Saturday we had figured out both problems and remedied things, which then yielded decent starts and good boat speed and height."
Saturday delivered stiff NNE winds in the morning and plenty of chop, tapering off to around 8 knots by the afternoon. Organizers attempted to run one more race, but after a few starts and general recalls in 5-knot winds, they called it a day. Van Vliet thinks back, "We motored to the start, sailed around in light air waiting for a start, then motored back." After this, Team Evil "took out the boat, dropped the rig, then went into town for ice cream and fudge — try the Cookie Monster flavor. It'll turn your face blue."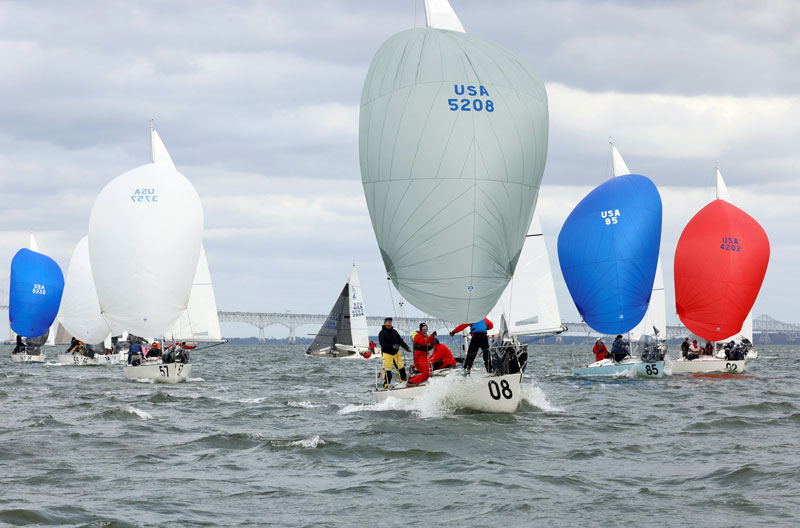 Two crews from Japan, plus a few more from Latin America and Canada, heard about the party also. That equated to a tally of more than 300 small-boat fans sitting on 45 different J/24s and 13 J/22s. See complete results here.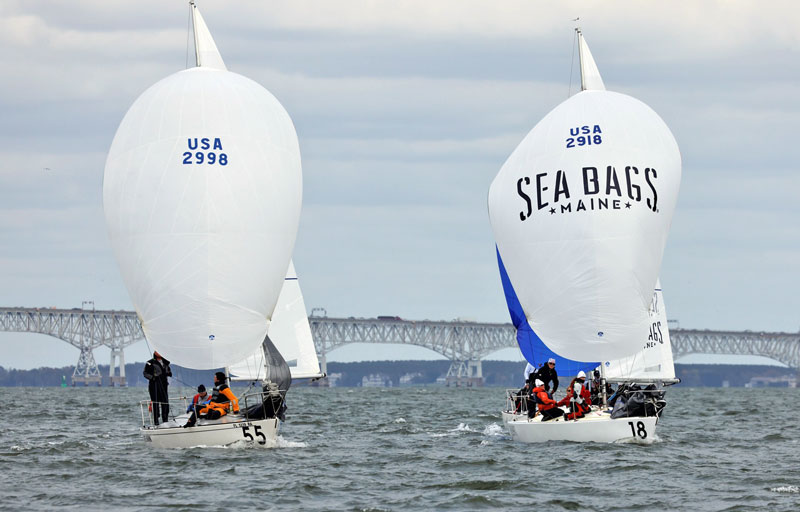 Van Vliet has been active as crew in the Bay Area J/24 fleet since 1998, eventually purchasing his own boat in 2011. "The fleet in San Francisco has seen a lot of turnover since then, and we've been trying to create more of a family feel to make it a more attractive fleet to join. We've had some success with that. Many of the J/24 skippers socialize outside of sailing. We also often crew on each other's boats or help one another find crew."
Receive emails when 'Lectronic Latitude is updated.
SUBSCRIBE