Volvo Fleet Splits from Newport
Leg 9 of the Volvo Ocean Race got underway on Sunday from Newport, Rhode Island, bound for Cardiff, Wales. Late into this edition of the VOR and with a very tight battle at the top of the leaderboard, the transatlantic leg carries added significance as it's the final double-points leg of the race. After a stopover that was mostly cold and foggy with very little breeze, the Sunday morning start from Newport saw brilliant sunshine and usable breeze to get the fleet out of Narragansett Bay and out to sea. Once again, Newport proved to be a spectacular stopover for the race, and massive fleets of spectator boats shadowed the start on Sunday.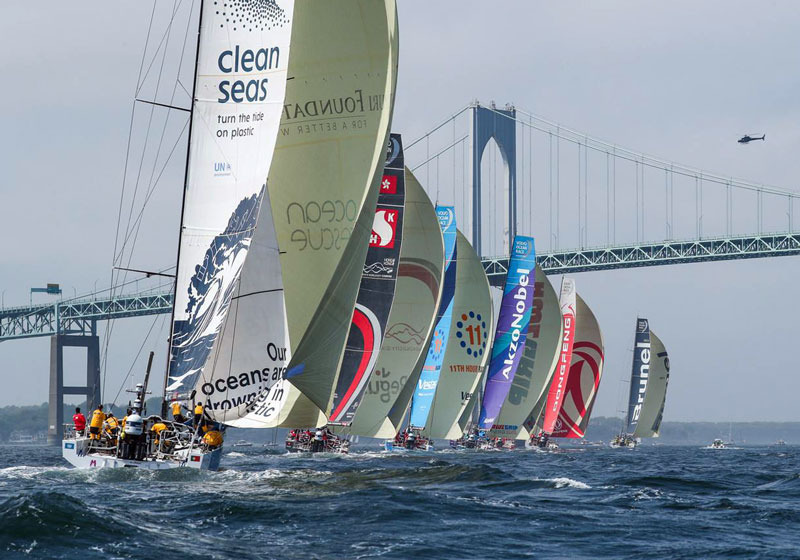 A day after winning the in-port race, Team Brunel continued their charge of late by leading the fleet out of Newport. As soon as the boats got out to sea, they began riding a depression that rocketed them toward Wales at 20+ knots of boatspeed and what may have been the defining moment in this leg: whether to head north or south. Team Brunel, AkzoNobel, Vestas/11th Hour Racing and Scallywag chose the southerly option while Dongfeng, MAPFRE and Turn the Tide on Plastic chose the northerly option. A split of more than 300 miles opened up at one point, with the southerly boats looking good. As of this writing, however, there's almost nothing in it as both packs of boats are essentially tied on the tracker and beginning to converge on the water.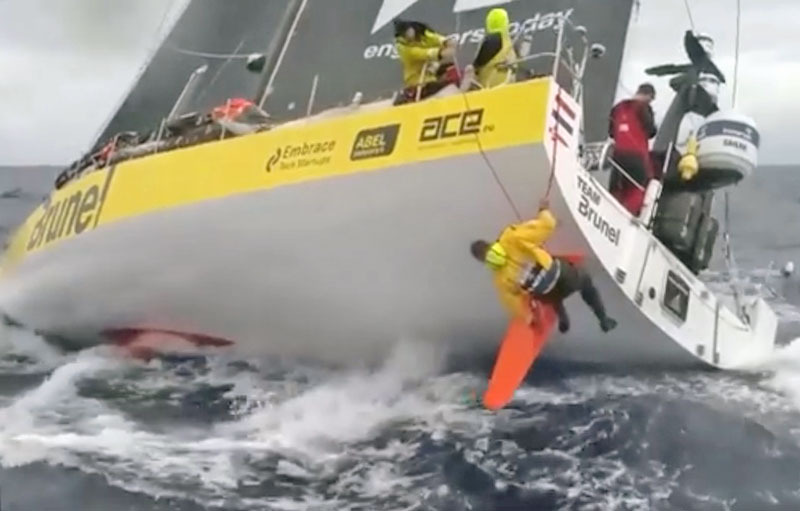 "I think it's the first time in this race we've seen a split in the fleet this big," said MAPFRE skipper Xabi Fernandez. Xabi's team is locked in a championship battle with Dongfeng, who not surprisingly are headed in the same direction as MAPFRE. As the fleet begins to encounter their second depression and come back together, they've just recently gotten back into full-send conditions and are again averaging 20 knots or more. Leading the southerly pack and at the top of the tracker is Team Brunel, who has finally begun to live up to their pre-race hype in the second half of the Volvo Ocean Race. If Brunel could win this leg and put a few boats between themselves and MAPFRE and Dongfeng, we could essentially have a three-way tie for the overall race lead headed down the home stretch. That's a big ask, however, as the northerly boats are getting the strongest winds first and have a more direct course for Wales.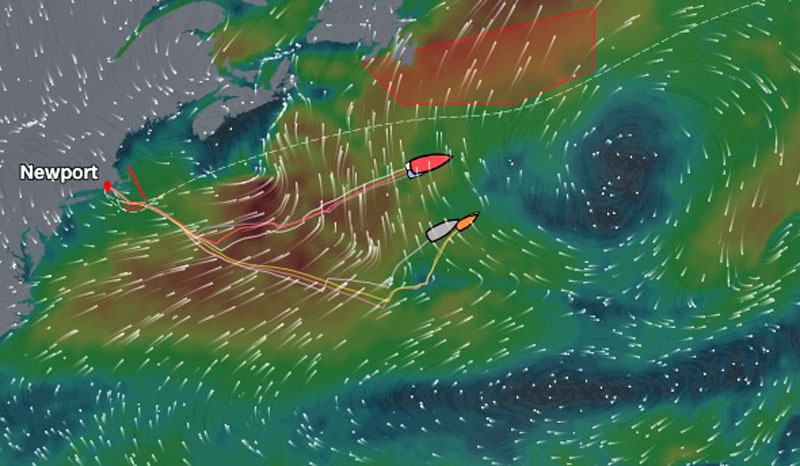 The fleet is coming in hot for Europe, and no one's holding anything back. Blink and you'll miss it; they should be in Wales by early next week.
Receive emails when 'Lectronic Latitude is updated.
SUBSCRIBE