The Loss of a Pirate Ship (and Life)
A notorious 48-ft schooner known at Emeryville Marina as 'The Pirate Ship' sank in its slip last week. It was the third and final time the boat — called Quest — had sunk; after she was raised, Quest was destroyed.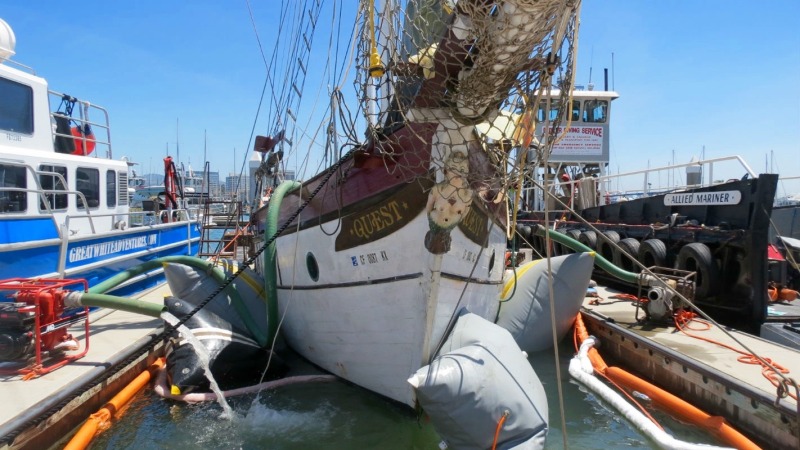 The Coast Guard oversaw a $35,000 effort to raise Quest at its slip. Officials were concerned that the sunken schooner was leaking diesel and a general hazard to the environment.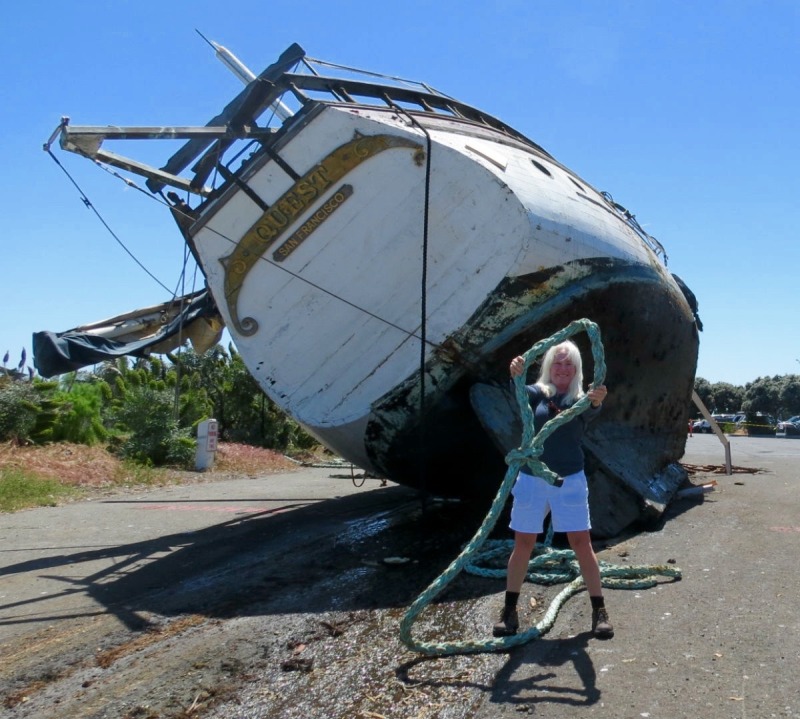 Berkeley-based naval architect Paul Kamen sailed aboard Quest in a Master Mariners regatta, and shared a few details from a 2011 request for crew for the Baja Ha-Ha: "[The owners] are like fire and ice and swiftly swing from heated argument to passionate kisses. Just stay out of their way and you'll be fine. (And pay no attention to the sound of make-up sex.) Unfortunately, with the combination of mood swings and the amount of work still needed to be done on the Quest, we just lost our last Skipper and are now in search of a replacement. This is a crew of smokers, drinkers and pirates till the end . . . more like the Johnny Depp, scavenging, living on the edge, stick it to the man sort of way. Let me elaborate: This is not your average crew nor your average ship."
"Everything on the boat is a second hand, scavenged, gifted or stolen. Last night we went and liberated 40 pounds of ice from the local Motel 6 because they happened to have an outdoor ice machine. Today as we run our errands we're supposed to keep an eye out for discarded couch cushions to make the upper deck more comfortable. We're also supposed to keep an eye out for one foot of garden hose that we need to get the washing machine moving. Our diesel has been siphoned from a near by wreck, and we clean it by running it through coffee filters."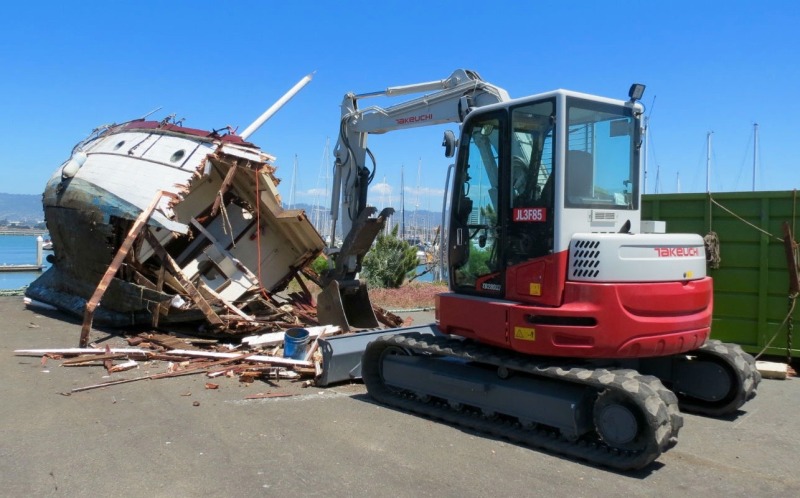 There are rumors that the figurehead was modeled after Quest's previous owner. The busty, topless mermaid had blond hair, tattoos, a pierced nipple and a wry smile.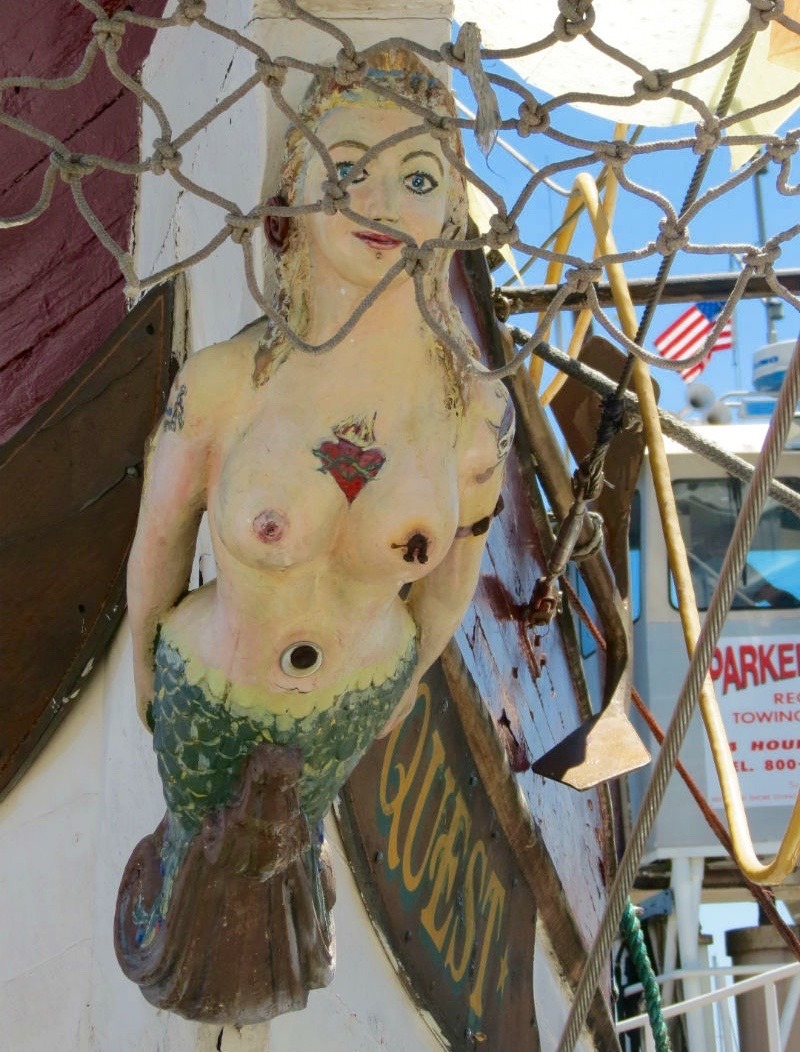 Cindy Warner contributed reporting to this story.
Receive emails when 'Lectronic Latitude is updated.
SUBSCRIBE