The Ditch Run and the Doo Dah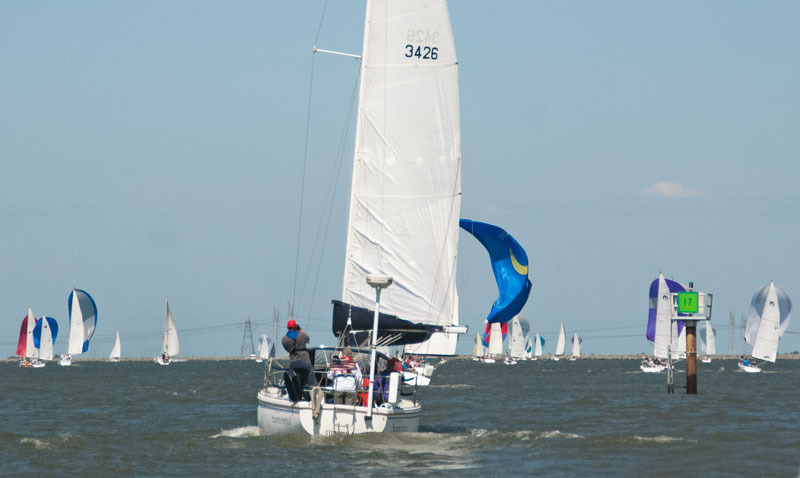 It's not summer yet, but action in the California Delta, on the water and on the waterfront, is heating up. On June 2, roughly 150 boats from all over the western United States will sail upriver from Richmond to Stockton. Most will be racing; maybe 20 or so will be cruising. A few years back, destination host Stockton Sailing Club partnered with the Delta Doo Dah to help grow the Cruising Class. Thus was born the 'Doo Dah Ditch Run'.
On Friday, June 1, much of the fleet will gather at Richmond Yacht Club, which hosts the start. RYC serves dinner on Friday nights, and the bar will be open, but bring cash. Call the harbormaster, John, at (510) 234-6959 if you need to make arrangements to bring your boat in. A burrito breakfast with sides is available for $8 on Saturday morning; RYC volunteers ask that you order online in advance. Also on the event storefront, you can purchase bus tickets to aid with logistics for the crew. There's a bus from SSC to RYC at 6 a.m., and another at 11 p.m.
It's a long day and 67 miles of sailing, but when that buzzer sounds at the SSC clubhouse, and the crowd on the lawn lets out a cheer, you realize that they're cheering for you, and you know you've really accomplished something. A big party will follow the race, with a BBQ dinner, Mt. Gay rum and other drinks, and a live dance band. We recommend sticking around for breakfast and the awards ceremony on Sunday morning.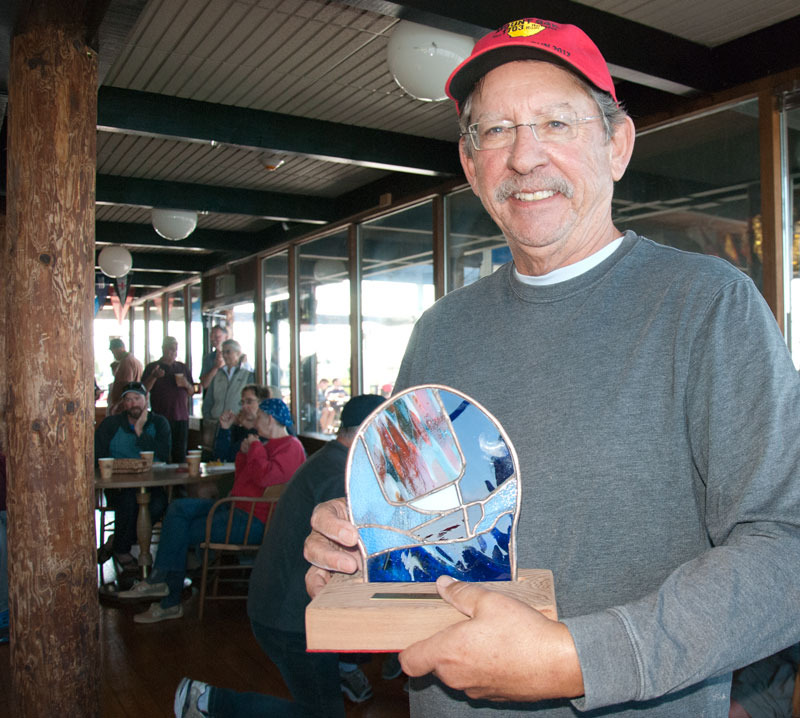 After the awards, we plan to hand out some door prizes to official Delta Doo Dah entries (must be present to win). We have a box full of DEET-free insect-repellent products from BugBand to give away, plus four cans of Mini Firefighter, an easy-to-use, less-messy supplement to your USCG-required fire extinguishers.
Entries for the Delta Ditch Run will close at 10 p.m. a week from today, May 30. Registration in Delta Doo Dah X will remain open until the end of August.
SSC invites Doo Dah Ditch Run sailors to keep their boats in the harbor for free for up to two weeks after the race. That's perfect timing for the next Doo Dah event, because two weeks after the Ditch Run, Owl Harbor in Isleton will host their big BBQ shindig on the afternoon of Saturday, June 16. The marina will provide free food and drinks for two people per boat in the marina; additional guests can purchase meal/drink bands for $10 each. Reserve a slip and RSVP for the BBQ at (916) 777-6055. Additionally, Owl Harbor is offering one free night to registered DDD participants with a minimum two-night stay.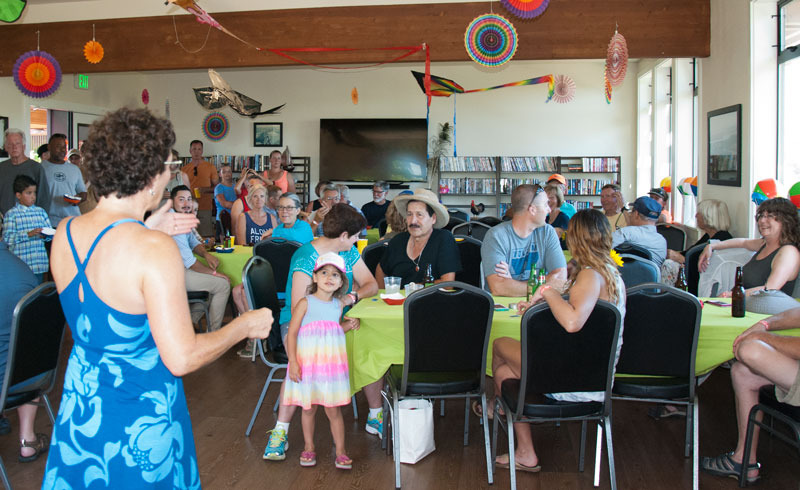 The Delta sometimes seems to sailors like it's dominated by power boats. But when sailors arrive at Owl Harbor or SSC they find themselves right at home amid a forest of masts.
Receive emails when 'Lectronic Latitude is updated.
SUBSCRIBE