The Clipper Race's West Coast Leg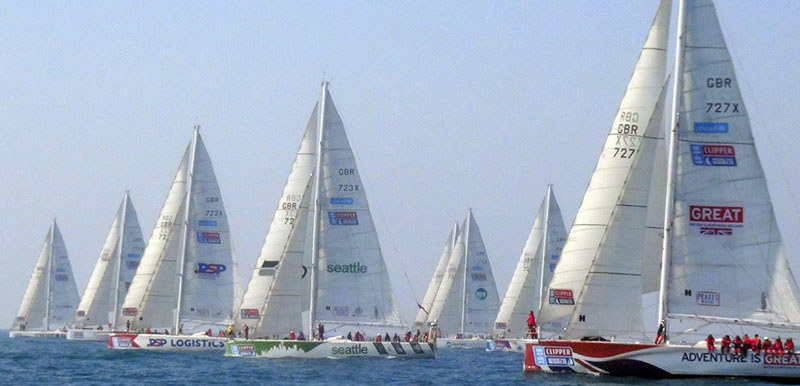 Following a stopover in Seattle, the West Coast leg of the Clipper Round the World Race started on April 30 at the entrance of the Strait of Juan de Fuca in 15 knots of breeze from the west. The fleet of 12 Clipper 70s spent the first three weeks of May racing down the coast in the PSP Logistics Panama Cup. They made it offshore of San Francisco Bay in a matter of about four days.
On Friday the 13th, Visit Seattle won the ocean sprint off Acapulco, breaking the record. The team had taken the most westerly route of the fleet. Ocean sprints count for bonus points toward the overall standings.
On May 19, the race committee shortened course, announcing that the race would finish off Punta Remedios, El Salvador, as wind conditions lightened in the doldrums. LMAX Exchange (the overall race leader), ClipperTelemed+ and Unicef claimed the podium positions, in that order.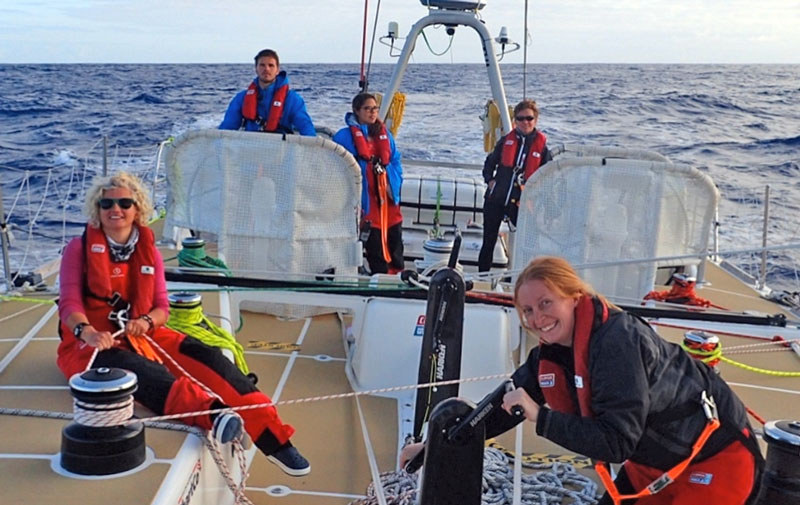 As the teams are all now motoring in the scorching tropical heat, it's important that they give their engines a rest, allowing them to cool and for maintenance checks. The crews have been taking advantage of the breaks in motoring to cool themselves off as well, and traveling in groups of four has become a social occasion. "Another long, hot day was punctuated at lunchtime with a communal swim," writes GREAT Britain crew Simon Rosbottom. "All four boats dropped their mainsails, shut off their engines and drifted southeastwards for a couple of hours whilst the crew jumped over the side and swam in 2,500 metres of water."
The fleet is now in the process of fueling up in Banana Bay Marina, Costa Rica, in preparation for their transit of the Panama Canal. The boats will transit in groups of three and rendezvous at Shelter Bay Marina before motorsailing offshore for the start of the race up the East Coast.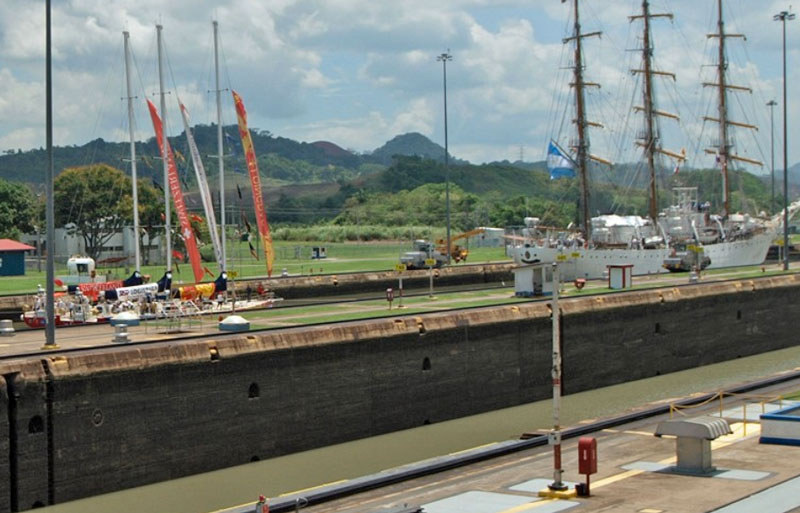 Like the America's Cup World Series before them, the Clipper Race will visit New York next. Race 11 from Panama to New York is due to start on May 30. To read more about the New Yorik stopover, click here.
Receive emails when 'Lectronic Latitude is updated.
SUBSCRIBE