The Barra and Tenacatita Report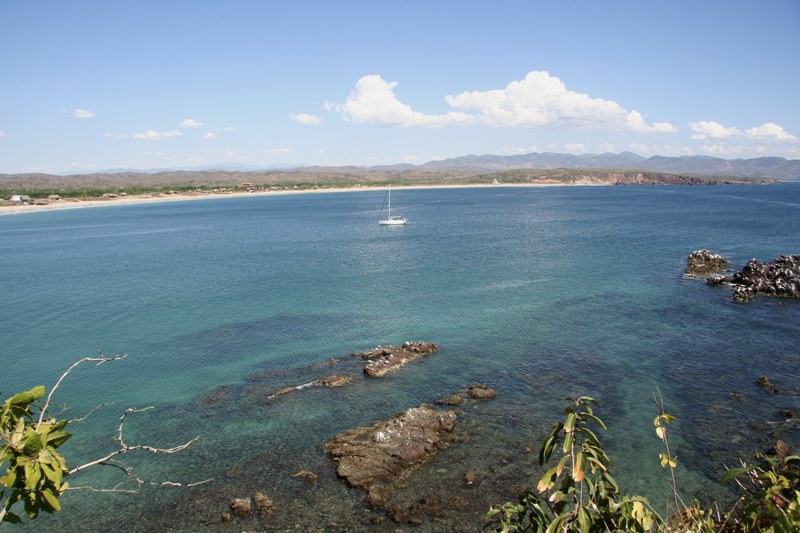 Barra de Navidad and Tenacatita Bay, located on Mexico's Gold Coast between Puerto Vallarta and Manzanillo, have always been popular with cruisers. Bill Vaccaro of the Chico-based Moody 44 Miela offered this report:
"After the Baja Ha-Ha we had a nice run from Cabo to Tenacatita Bay. Unfortunately, the fishing wasn't very good. The only hook-up was a giant marlin that stripped several hundred yards off my new Shimano TLD50 reel spooled with 80-lb test braid. He turned back toward the boat, jumped four times, then thankfully released us!
"We spent a week anchored in the lagoon at Barra before my crew flew home. I subsequently made the short trip north to Tenacatita Bay, where I've spent a couple of weeks. The weather has been beautiful, with highs in the low 80s and nights in the mid 60s. But it's been quiet down here. There were only three other boats in the lagoon at Barra when I left, and as of the end of the first week in December, there were only four boats anchored in Tenacatita Bay. But I expect more to show up soon. Two years ago mid-January we participated in the Mayor's Night Out, a Friday night happy hour raft-up. There were 50 other dinghies. And we've shared the anchorage at Tenacatita at other times with 40+ boats.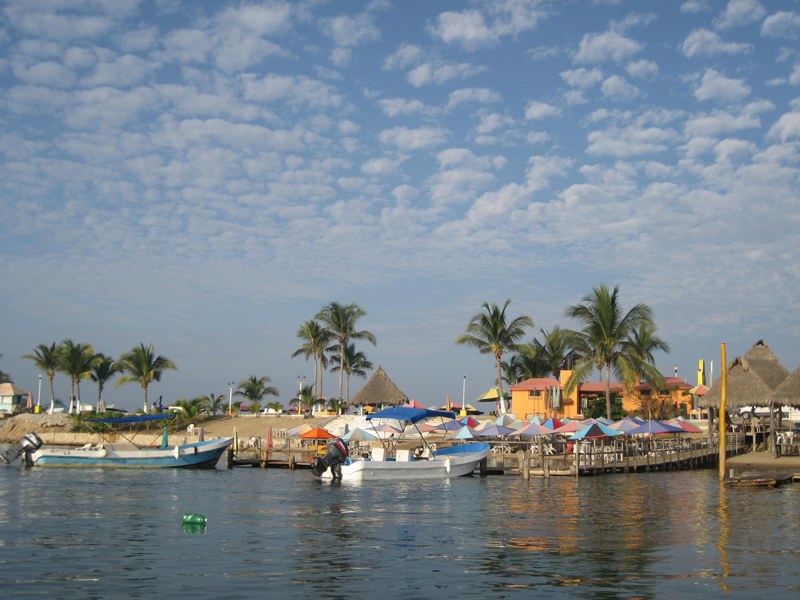 The palapa is open here on the beach here in Tenacatita. In fact, we had a fish dinner there for Thanksgiving. The few of us cruisers who are here, meet in the afternoon to play cards and swap stories over beers and a late lunch. There's a place called Tienda Annakaren in the little town at the end of the jungle ride up the river, and it gets fresh vegetables on Wednesday. So I've been making that trip with friends Terry and Vicki Fahey of Tenacity to provision and to snorkel at the 'aquarium'.
"As for the services in the Barra area, there's a new laundry in Colamilla, the little town on the south side of the lagoon, and Restaurante Fortino's on the south edge of the lagoon serves the best coconut shrimp I've tasted. Maria's tienda in Colamilla, which monitors VHF 77, has gringo groceries as well, and will deliver water and groceries to boats. Internet service is provided by John and Vicki of the motoryacht Low Maintenance, who can be reached on VHF 22. For a $35 U.S. donation to the local school, you get a month of access to their encrypted SailTrac network.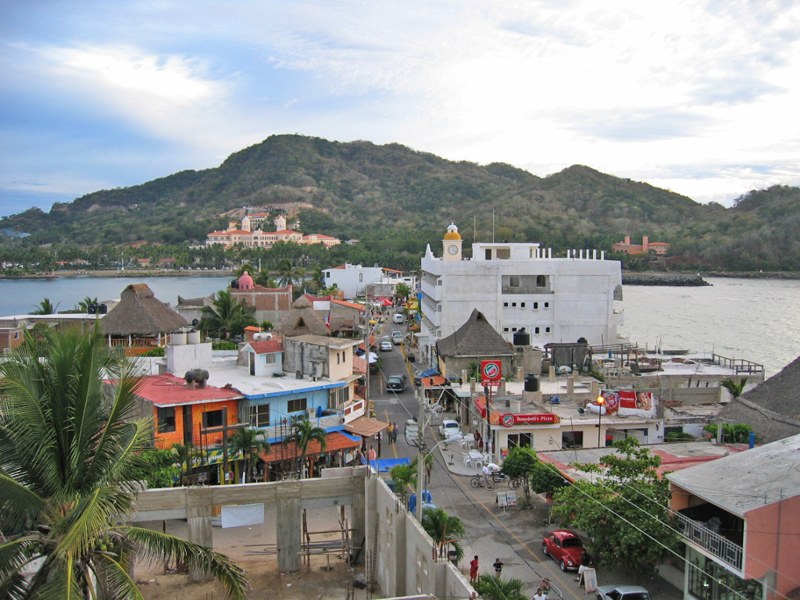 "I'm looking forward to not cooking for a few days, as Mexico Lindo has great authentic Mexican food where, for under 50 pesos, I can get breakfast, lunch or dinner. My other favorites in Barra are Seamaster for garlic shrimp and great ribs, and for high end cuisine, Izadora's. The French Baker has started his seasonal morning delivery service of fresh pastries and baked goods to boats in the marina and lagoon. It's about 20-30% more expensive than visiting his bakery in Barra, but it's a special treat to get them delivered. I suggested he add espresso to his marine service. He's thinking about it.
"The water taxi (VHF 23) picks up in the lagoon or Grand Bay Marina — 20 pesos round-trip to Barra. While I'm anchored in the lagoon, I spend most afternoons in the pool at The Sands Hotel, a cruiser friendly bar/hotel just north of the water taxi landing. There's a cement wharf where you can tie your 'car', and there's usually something going on — a cruiser jam session, book swap, etc. Our favorite happy hour destination is Hotel Alondra in the center of town. You can't beat the sunset from their rooftop bar/ lounge. Piper Lovers will have some good dancing music around and after Christmas. As I said, it's still pretty early in the season and quiet here.
"I see a couple of kayakers and a dinghy headed toward the beach for a hot game of gin rummy and cold beers, so it's time for me to sign off. I hope to see everyone down here when Karen and I return after Christmas."
Receive emails when 'Lectronic Latitude is updated.
SUBSCRIBE