Test Your Sailing Trivia Skills
There's a whole lot of racing going on at Richmond Yacht Club's Great Pumpkin on the last weekend in October, but it's also one of the busiest regattas we can think of in terms of extracurricular fun. One of the challenges is the sailing trivia quiz, written by Bay Area racing whiz Gordie Nash. The team aboard Wayne and Susie Koide's Sydney 36 CR Encore won this year's quiz, missing only one correct answer. How does your trivia knowledge stack up against theirs? Here's your chance to put your skills to the test. A text-scanned version of the quiz follows; the text has not been edited, but we must point out that the first Golden Globe Race was in 1968, not 1978. We'll have more on the Great Pumpkin in Wednesday's 'Lectronic Latitude, and we'll post the quiz answers on Friday.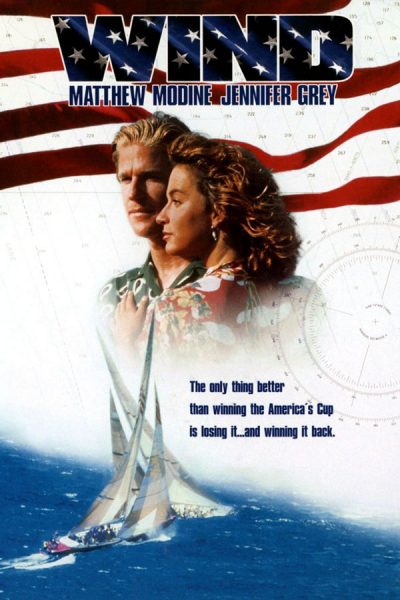 Great Pumpkin Nautical Trivia Quiz
Our Nautical Quiz is intended to entertain, inform and educate. We hope you will enjoy the thinking process. All the answers are available on the internet but what is the fun in finding the answers that way? It has been 250 years since Captain Cook sailed from England, 50 years since the first singlehanded, around the world, nonstop, unsupported sailing race, the "Golden Globe" in 1978 [1968]. This iconic British idea started the around the world ocean races, including the BOC, now the French Vendee Globe, Whitbread, now the Volvo Race, it has been 25 years since the movie "Wind" and this year saw the fourth race to Alaska.
The British "Golden Globe Race" started it all. Originally, 8 boats started with only one finisher. First and only sailor to make it home was Robin Knox Johnston and this race set in motion the strange last voyage of Donald Crowhurst. For the 2018 GGR the rules specify that the boats raced must have been designed before 1978, must be full keel with rudders attached, of heavy displacement and the use of GPS, modern electronics, electric pilots and other modern stuff is strictly forbidden. Today, after 120 days at sea they are still out there, racing. This 2018 British race could not be started in Plymouth or Portsmouth, England but was welcomed by the French port of Les Sables d'Olonne.
Why was the July 1, 2018 race start switched to France?
A. English Channel was blocked by an oil spill
B. Plymouth was not interested in hosting.
C. The race village and infrastructure is already in France.
D. British leaving from the European Union
The Volvo Ocean Race entry "Brunel", representing the Netherlands, and the British Industrial Revolution have something in common. In 1803, Marc Isambard Brunel patented 6, multi-task, metal machines, powered by the new steam engine, that could cut, shape, chamber and drill so precisely that any and all parts produced could be interchangeable. By 1808, 10 workers could build over 100,000 of these marine items per year laying off 100 journeymen. Over 1000 of these items were required for each ship built in that era. These machines were in use until 1965 and now are in the Maritime Museum. Marc Brunel went on to work with his son to build the first tunnel under the Thames River. Jan Brand, in 1975, chose to name his new engineering and construction company Brunel to recognize the contribution made by Marc Brunel.
What marine item did these British machines make?
A, dead eyes
B. belaying pins
C. pulley blocks
D. turnbuckles
In the first leg of the 2017-2018 Volvo Ocean Race, the winning skipper of "Vestas-11th Hour Racing", was Charlie Enright. Charlie is from Rhode Island, USA, a junior sailing program graduate of Bristol Yacht Club and 4 time All American Collage skipper for Brown University. His first ocean racing coach was Northern California's Stan Honey. His first Volvo Race boat CFO and his team CFO on "Vestas" was Richmond Yacht Club's Billie Erklens. What was Charlie's first major ocean race and on what boat?
A. Newport to Bermuda, 'Shockwave' 2006
B. Marion to Bermuda, 'Bella Mente' 2007
C. Los Angeles to Hawaii, 'Morning Light' 2007
D. Newport to Britain, 'SpeedBoat' 2008
In 2015 the first winner of the race to Alaska, "R2AK", Al Hughes returned the $10,000 first place prize money, as seed money, to make sure the race would be run again in 2016. In 2018 the womens' team, "First Federal Sail Like A Girl", sailing a Melges 32′ won the $10,000 prize money. Piedmont resident and the only California team to enter this year, Laurence Olsen, sailing an Olsen 30′, finished twelfth.
What did the women do with the prize money'?
A. Stayed with tradition and returned the $10,000.
B. Shared the prize with their sponsor First Federal.
C. Used the money to pay off expenses
D. Donated it to Breast Cancer research
This British Admiral has been credited with the expression "Cast-a-Blind-Eye" for "willfully ignoring undesirable information". During the Napoleonic Wars he was wounded 4 times – including the loss of one eye. When handed a single eye spyglass, to observe distant flags that were to signal orders he did not want to follow, he raised the lens to his bad eye and proclaimed the flags were not visible. He went on with the battle and established England as the superior naval power.
Who was this Admiral?
A. Lord Nelson
B. George Montagu
C. Captain William Bligh
D. Adam Duncan
The Race to Alaska, "R2AK" starts in Port Townsend, on the North-East corner of the Olympic Peninsula of Washington State. In the late 1800's Port Townsend was a "boom-town" with many beautiful Victorian houses and businesses built along the waterfront. By 1906 it was almost a ghost-town. Recently these big homes and beautiful downtown area has been re-discovered by artists, craftsmen and wood boat enthusiasts. San Francisco Bay's Single Handed Sailor, Rob MacFarland III's his Grandfather Robert tried to save the town but the company he was chairman of went out of business.
What was the reason for Port Townsend's decline?
A. Was no longer the official US Port of entry
B. The towns' saw mill went out of business
C. San Francisco's earthquake happened in April
D.The trans-continental railroad stopped in Tacoma
When the $10,000 prize is given to the winner of the R2AK, it is presented to the winner in what form?
A. Big media-display-check from Northwest Maritime Center
B. First Federal Savings and Loan cashers' check, sponsor
C. Wire transfer to the winners bank account
D. 100 — $100 bills nailed to a log
The movie "Wind" was released in 1992, 25 years ago. A few local Richmond Yacht Club sailors worked on the film and provided a boat and equipment. Lisa Blackaller, daughter of Tom Blackaller, was a sailing actor and San Francisco's Kimball Livingston was a writer. Kimball was credited with the idea of showing a dinghy as a training boat before the racing action of the big 12 meters were shown on screen. This was roughly the story of Dennis Connor losing and regaining the Americas Cup. This training dinghy, originating in Britain, had their class rules standardized between Europe and Australia in the 1990's making it possible for big fleets to grow all over the world. 2018 saw over 60 boats racing this year in their World Championships.
What dinghy class is this?
A. 470 (Olympic)
B. 505
C. Tazer
D. I-14
In 1776 Captain Cook selected this British Naval Captain to be his "master" or 'second in command' of HMS "Resolution". After Cook's death, he became Captain of the ship and returned this ship to England. In 1787 he was given another ship and assignment. After losing this ship in 1789, he was acquitted by a court-martial in 1790. In 1801 he saw action against the French in Copenhagen. In 1805 he was reprimanded by the Admiralty. The Admiralty did not want to give him another ship so, in 1806 they appointed him Colonial Governor of New South Wales, Australia where he was detained by the rebels of the 1807 Rum Rebellion. He returned to England, made an admiral, and retired.
Who was this Captain?
A; Admiral John Creswell
B. Admiral Horatio Nelson
C. Admiral William Blyth
D. Admiral Earl St. Vincent
Robin Knox Johnston was the only finisher of the 1978 [1968] Golden Globe Race sailing his wood boat "Suhaili". This Colin Archer styled Norwegian North Sea double-ender was a built in 1968, in India to the plans drawn by William Atkins named "Eric". Adhilash Tomy of India reproduced this original design in wood, started the 2018 GGR and was rescued from the middle of the Indian Ocean after being rolled, dismasted and injured. This 20,000 pound design was qualified/proven as a superb "Ocean Racer". This boat was re-designed by William Crealock, reproduced in fiberglass with a modern standard cabin, and it went on to make an impact in the world of ocean sailing yachts.
What boat did this design become?
A. British Channel Cutter
B. Westsail 32′ Cutter
C. Alajuella 33' Cutter
D. Rustler 36' Cutter
Receive emails when 'Lectronic Latitude is updated.
SUBSCRIBE