"Where's my cape?"
That's what this writer said after assisting in the rescue of a starving sea lion pup earlier this month at the Channel Islands Harbor Marina in Oxnard. The poor little pinniped had been spotted around the marina several times in the days leading up to its rescue, and by the time Jen Levine of the Channel Islands Marine & Wildlife Institute was called to the scene, the pup was in dire straits.
"She's got some fight in her," Jen called up from the rocks as she herded the pup into a specially-designed net while her 'volunteers' waited at the top of the gangway. "That's a good sign, but she's awfully skinny. I hope we got her in time."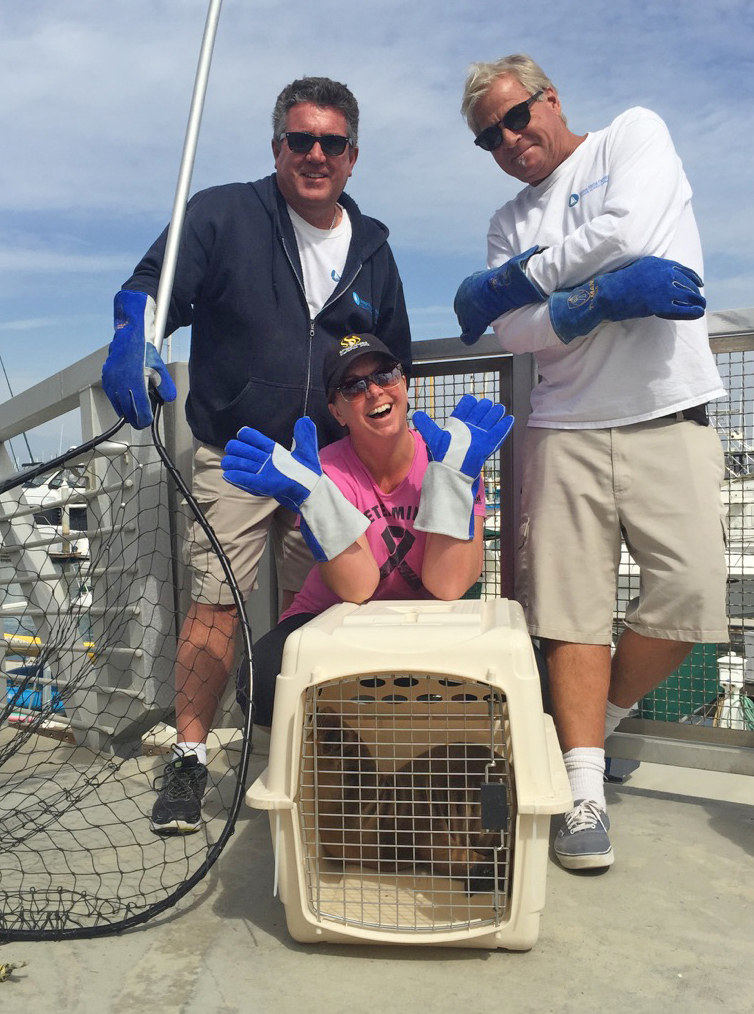 CIMWI is a Goleta-based, all-volunteer organization that rescues marine mammals from Santa Barbara and Ventura counties. Before 2013, when the waters off California warmed, CIMWI rescued fewer than 50 animals each year, but since then, their patient load has risen exponentially.
Sea lions in Southern California give birth on the Channel Islands, which are normally rich with food. But as warmer waters push fish farther north, sea lion moms are forced to leave their pups behind to go hunting. Far too many of those pups venture out on their own and wind up stranded — dehydrated and malnourished — on beaches, breakwaters and even driveways. And more are coming in every day.
"Last year we rescued a record 359 animals," Jen reported as we wrangled the emaciated pup into a dog kennel. "So far this year, we've taken in 114." By the time this article was posted, just three weeks later, they'd rescued 60 more.
Naturally, boaters are on the front line of this particular battle. Here's what you should and should not do if you think you've found a marine mammal in distress:
Don't touch! — That means don't pour water on it, feed it or try to coax it into the water. Keep all humans and pets at least 50 feet away.
Observe — Note its size, condition (can you see its ribs or backbone?), fur color, activity, wounds, and so on. Also note if it has ear flaps, as that will help rescuers determine what equipment to bring. Keep in mind that many marine mammal moms leave their babies on shore while they're off feeding.
Determine location — Note landmarks that will help rescuers find the animal.
Call your regional rescue facility (all of which accept monetary donations, and most would love new volunteers):
Northcoast Marine Mammal Center (Del Norte & Humboldt counties) – (707) 951-4722
Marine Mammal Center (Mendocino through San Luis Obispo counties) – (415) 289-7325
Channel Islands Marine & Wildlife Institute (Santa Barbara & Ventura counties) – (805) 567-1505
Marine Mammal Care Center (Los Angeles County) – (310) 548-5677
Pacific Marine Mammal Center (Orange County) – (949) 494-3050
Sea World San Diego (San Diego County) – (619) 455-0709
If you're outside California, you can find your local rescue organization in NOAA's Stranding Network.
We're thrilled to report that 'our' sea lion — officially #97, but we nicknamed her Lucky — not only survived, but is thriving under the care of the wonderful team at CIMWI. "It's been smooth sailing for her," Jen says. "I'm very optimistic for a full recovery. She's looking at a late-April release."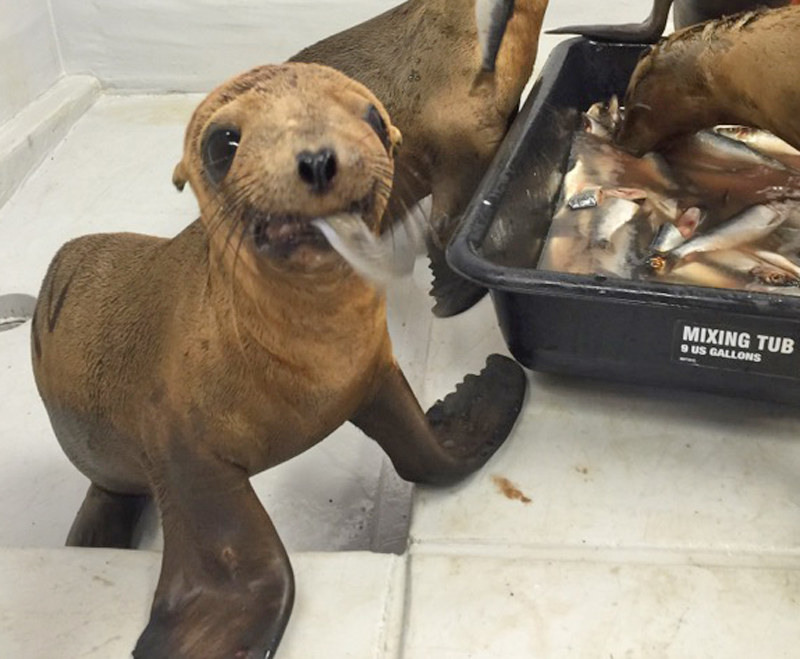 Don't mind that streak shooting across the sky — that's just this superhero off to save the world one sea lion pup at a time.
Receive emails when 'Lectronic Latitude is updated.
SUBSCRIBE