Soldini and 'Maserati' Try for a Record
One of our favorite sailors — and one of our favorite boats — has announced plans to attempt a world record.
In January, Giovanni Soldini and Maserati will attempt to break the 13,000-mile 'Tea Route' record from Hong Kong to London by way of the Cape of Good Hope. The record is currently held by Gitana, a 100-ft catamaran that was skippered by Lionel Lemonchois in 2008, and set a record of 41 days.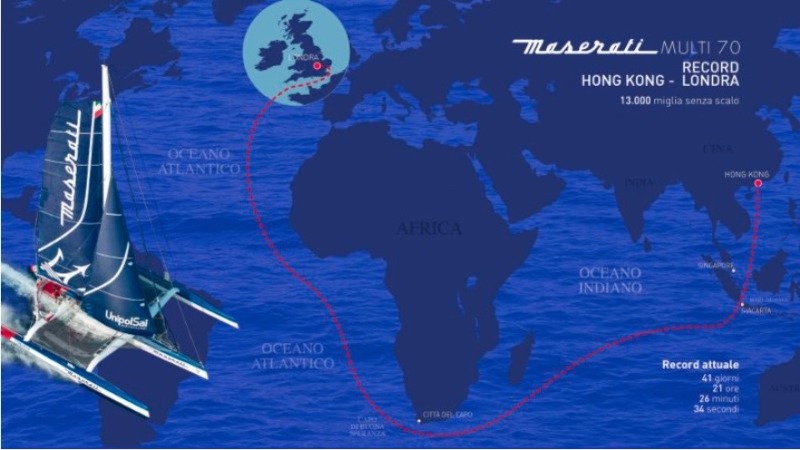 "Hong Kong to London is a historic and epic route," Soldini said in a press release, referring to the run clipper ships used to sail from the spice-rich orient back to England. Soldini called the attempt a "sporting challenge," recognizing the daunting task of beating Gitana's record, even though the French catamaran was 30 feet longer. "This run is probably the longest any MOD70 has ever attempted," Soldini said.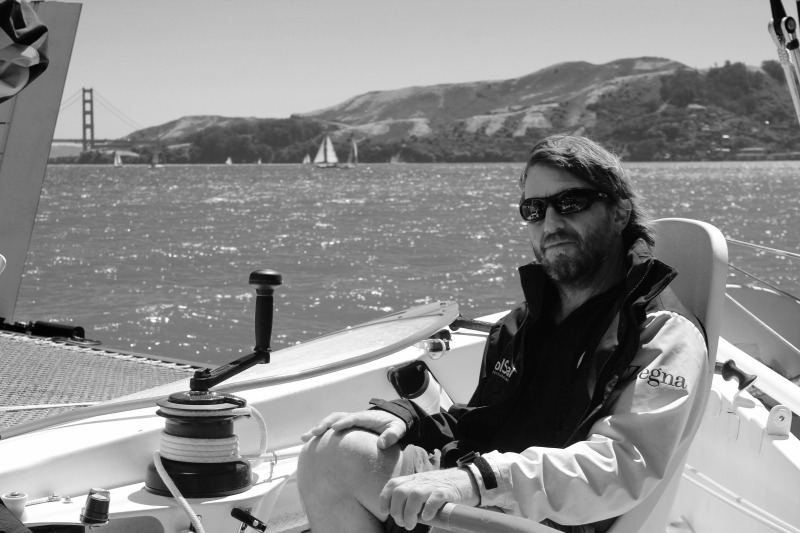 After taking third-place finish in this year's much-anticipated Transpac — and after several months in the yard in Honolulu — Maserati will not be attempting the Tea Route record with her foils. "To minimize the risk of damage, instead of sailing in foiling mode, the boat will be set up in MOD configuration, although the work to develop the boat's foiling daggerboards continues," the press release said.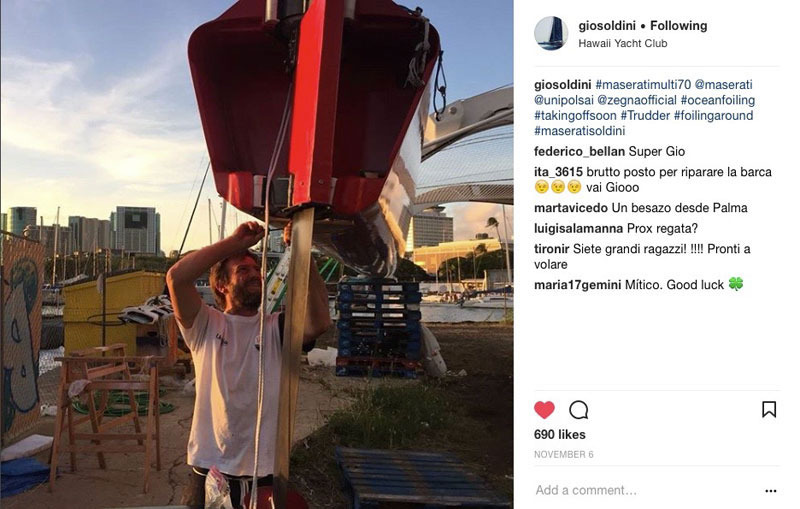 Soldini is no stranger to challenging clipper-ship routes. In 2015, Maserati — the monohull, a Volvo 70 (formerly Ericsson 3) — took the record for the 'Tea Clipper Trade Route' between San Francisco and Shanghai, China. And in 2013, that same Maserati claimed the best time for 'Gold Route' from New York to San Francisco.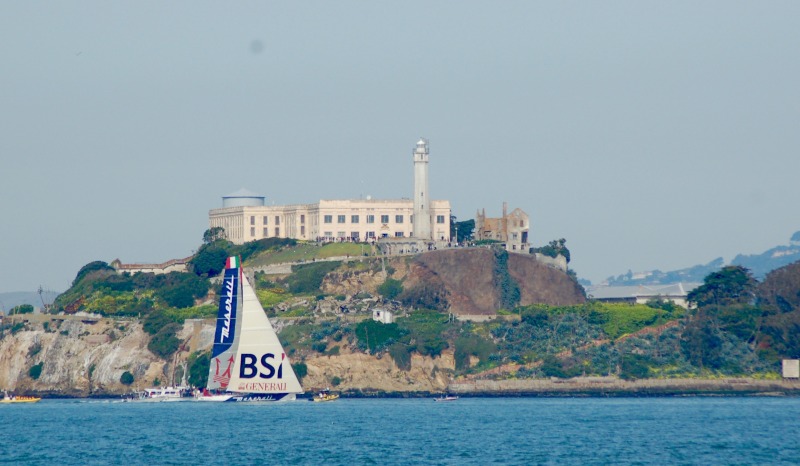 Soldini has carved out an interesting niche by challenging trade routes in modern boats, while always paying homage to history. "The story of the Clipper routes of the Victorian age is fascinating," Soldini said in the press release. "Being first in London meant selling tea at three times the price of those who arrived later. It was on these routes that people first started to think about how to make boats sail faster and perform better and this was the origin of modern yacht design."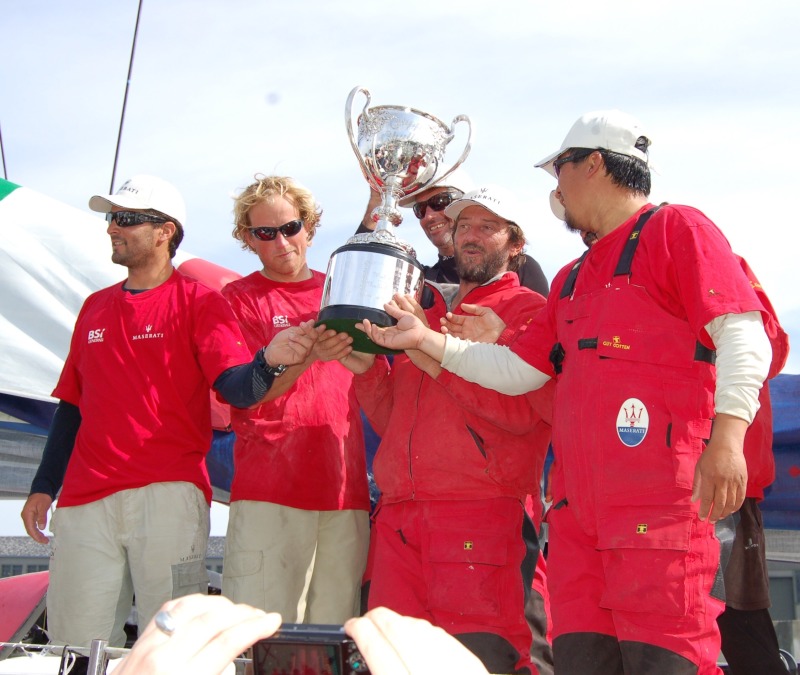 After sailing under the Gate in 2013, we learned that Soldini was fascinated by stories of Flying Cloud, the 225-ft Clipper ship that held the New York to San Francisco record for 135 years (until it was broken in 1989 by Thursday's Child.) Soldini professed his admiration of Flying Cloud's navigator, Eleanor Creesy. "She chose a nearly perfect route, with no information, no satellites, no anything," we quoted Soldini as saying in the March 2013 issue of Latitude. "She really was a fantastic navigator. Much better than I."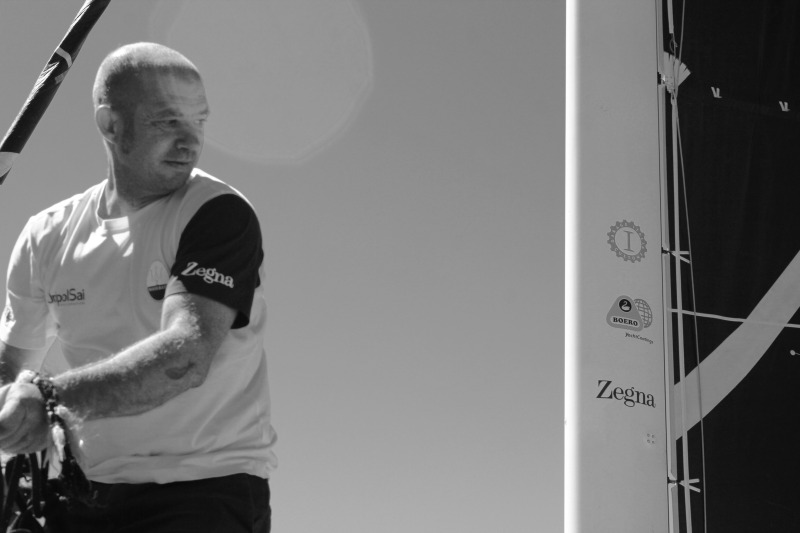 Soldini will be joined by his long time boat Captain Guido Broggi, as well as Frenchman Sébastien Audigane, and Spanish sailors Oliver Herrera and Alex Pella.
Are you a fan of these kids of records? Let us know?
Receive emails when 'Lectronic Latitude is updated.
SUBSCRIBE