Sockdolager Says Hello in Sausalito
Late summer may curse us with seemingly endless fog and chill but it blesses us with the arrival of many southbound cruisers with whom we have the pleasure of visiting. Just this morning we had the chance to hear about Jim Heumann and Karen Sullivan's trip down the coast from Port Townsend aboard their Pacific Seacraft Dana 24 Sockdolager.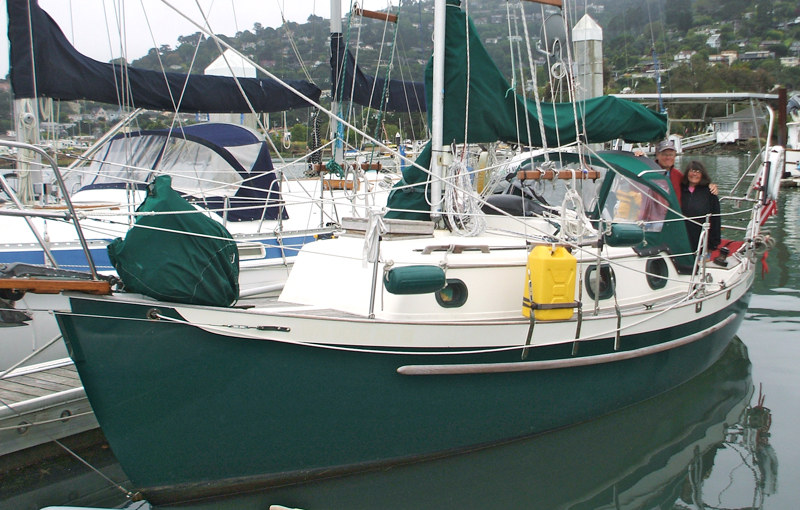 When Jim and Karen met at a Pacific Seacraft rendezvous in '05 — he was from Port Townsend, she was from Seward, Alaska — each singlehanded their own Dana. Love blossomed, and the following year Karen sailed her boat, Minstrel, to Port Townsend, finally selling her last year in preparation for their open-ended cruise.
The couple left Neah Bay on July 15 hoping to make a nonstop trip to San Francisco Bay, but a gale off the (where else?) Oregon coast slowed down their progress for a few days. When they were just about abeam of Eureka, another gale was forecast so they took a sharp left turn and headed for the barn. They had to wait out a few more systems, but finally got a short weather window and high-tailed it for Drakes Bay, where they hung out for a couple of days before making their way under the Bridge nearly two weeks ago.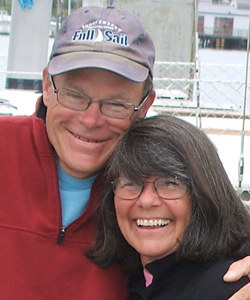 "We started a new tradition," says Karen, an accomplished musician and singer. "I broke into 'I Left My Heart in San Francisco' as we sailed under the Bridge, so now we plan to sing whenever we enter a new port. Friends suggested on our blog 'Here Comes Santa Cruz' and 'Do You Know the Way to Marina del Rey'," she laughed.
Jim and Karen plan to explore the Bay a bit — "I've never been to wine country before," says Karen — before heading south toward Mexico. They plan to spend the season cruising there and preparing for a Puddle Jump to the Marquesas next season. After that, who knows? But it's a safe bet which song they'll be belting out when they finally reach the fabled isles of Bali Ha'i . . . .
Receive emails when 'Lectronic Latitude is updated.
SUBSCRIBE