Sizzling Sailing in the Sea of Cortez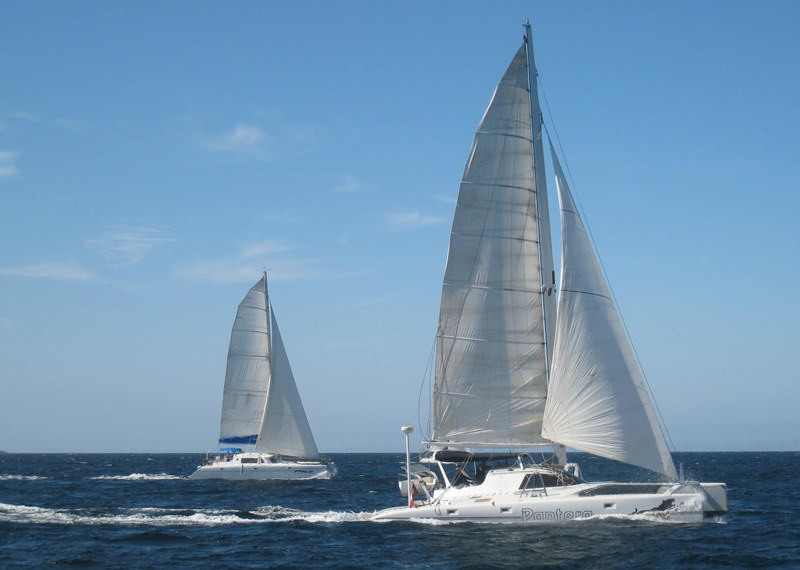 Given the fact that the Sea of Cortez is known for flukey winds, the skippers and crew of the 35 boats that participated in last week's Sea of Cortez Sailing Week couldn't have been more pleased with the sailing conditions. The first and fourth races were relatively typical of the Sea of Cortez, with somewhat light and spotty winds for the 11-mile courses from La Paz to Caleta Partida and from Partida back to La Paz. Nonetheless, all but one or two boats sailed the entire way. Conditions were surperb, however, for the second and third races, approximately 18 miles from Caleta Partida to Isla San Francisco, and from Isla San Francisco back to Caleta Partida. It was downwind on the way to San Francisco in 12 to 18 knots of wind, with spinnakers all over the horizon. Sailing back to Partida after a lay day was even better, with 13 to 22 knots, downwind once again.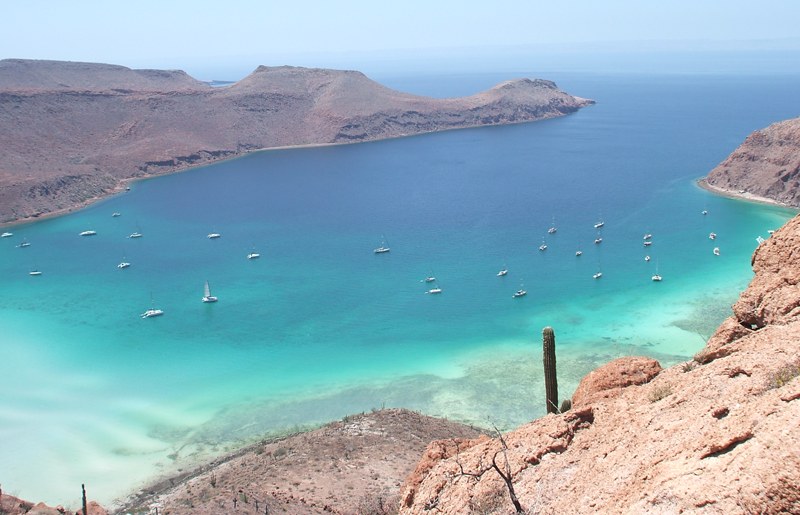 Three of the boats — Jim Milski's Berkeley-based Schionning 48 Sea Level, Bob Smith's Vancouver-based custom 44 Pantera, and Latitude's Surfin' 63 Profligate — all hit speeds over 18 knots. Even more impressive, Tom Wurfl got his San Diego-based Lagoon 43 Catatude up to 14 knots, Dean and Toast Conger got their Seattle-based Lagoon 38 Don Quixote to hit 13 knots, and John and Gilly Foy hit record speeds sailing their Alameda-based Catalina 42 Destiny wing-on-wing.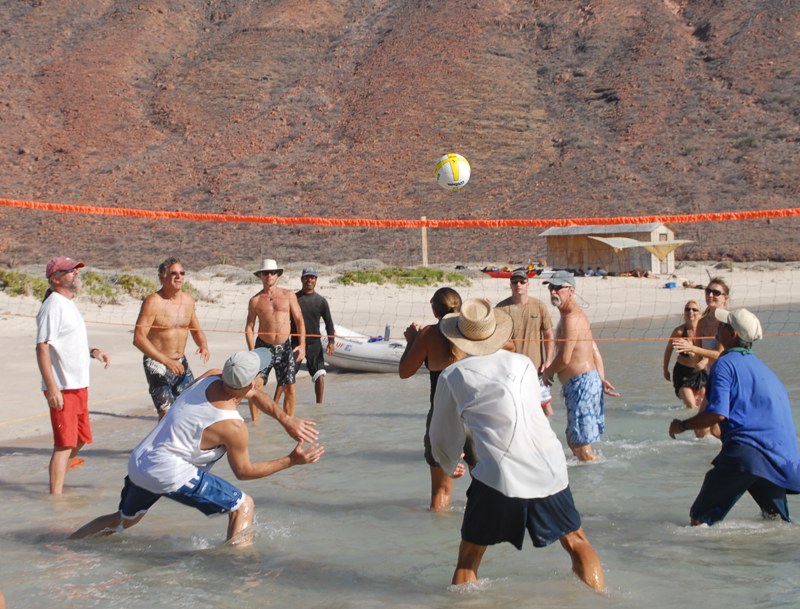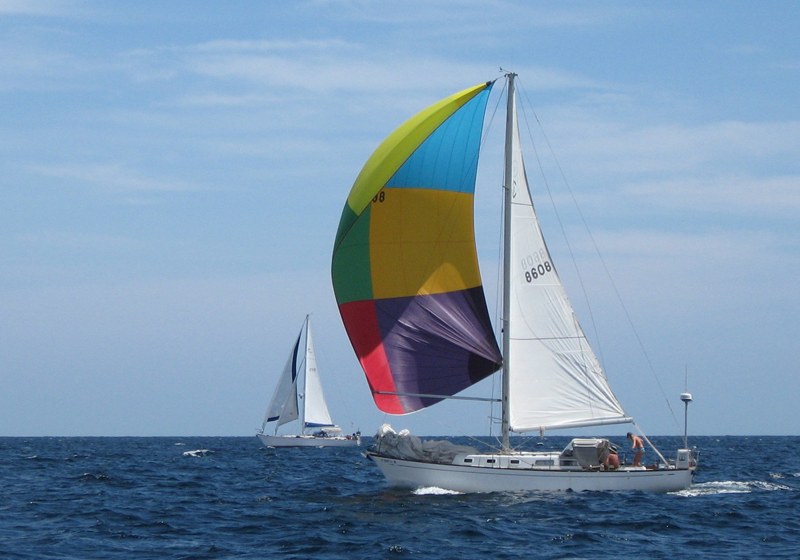 When you get a great spinnaker run up the Sea of Cortez one day, and then two days later get a great spinnaker run down the Sea of Cortez, you must be doing something right. In the case of the Sea of Cortez fleet, it was coming up with nearly $1,000 U.S. to support Fundación Ayuda Niños, A.C., a charity selected by Mary Schroyer of Marina de La Paz. Mary says the money will be enough to keep either three junior high or two senior high students in school for one year. A little money goes a long way in Mexico, something cruisers headed to Mexico this winter should remember.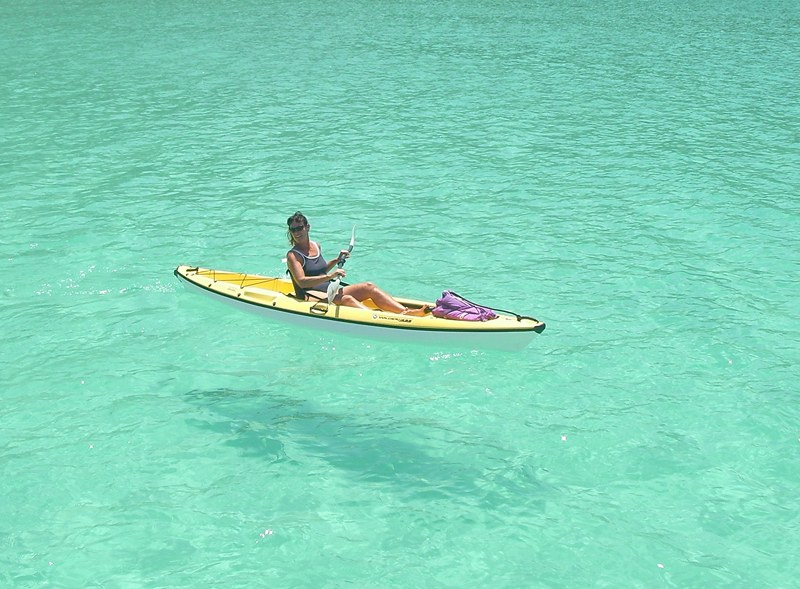 Sea of Cortez Sailing Week is all about making friends with folks who are passionate about sailing their cruising boats. And there were many opportunities to cement these friendships during various potlucks, volleyball games, pre- and post-event parties, hikes in the hills and the beach clean-ups. As for who won the sailing events, everyone did — and received first-place plaques to prove it.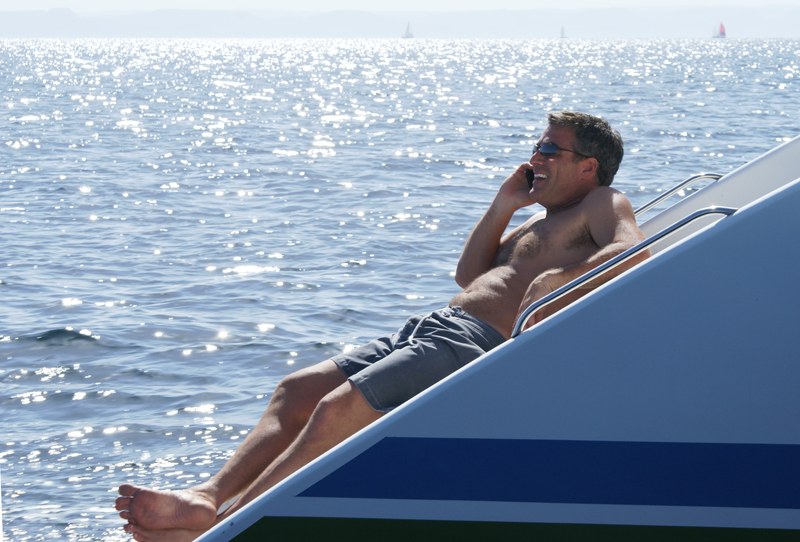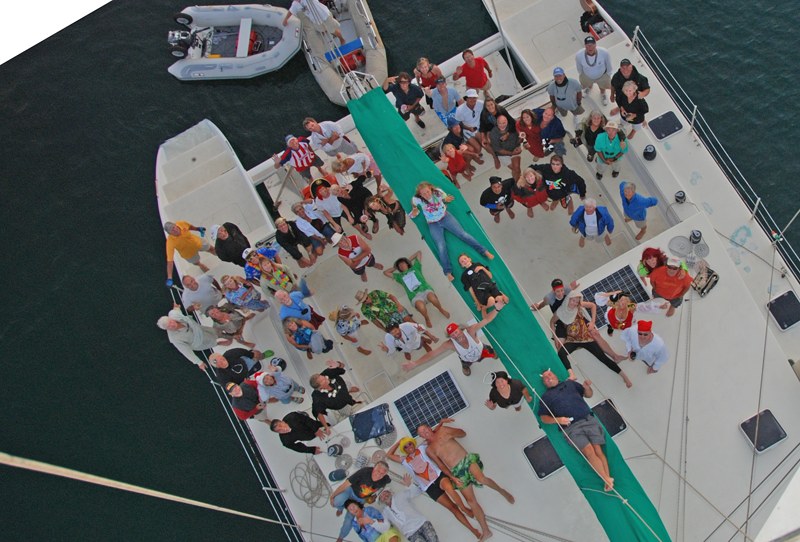 There were other surprise guests in addition to George Clooney. Oprah, for example, showed up on a phantom motoryacht during Oprah Fool's Day, the first day of the event. In addition, the space station streaked overhead on four consecutive nights. "Flush! Flush! Flush!" the Sea of Cortez fleet members shouted, hoping for the cosmic display that accompanies the space station 'relieving' itself. That it didn't was about the only disappointment during the week.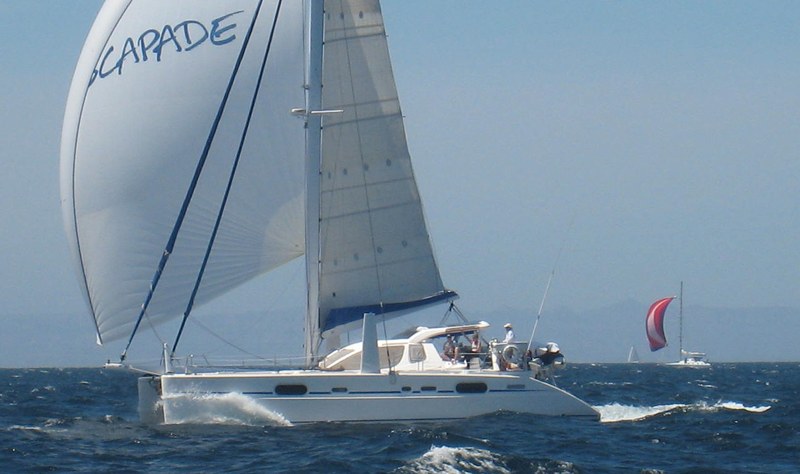 Receive emails when 'Lectronic Latitude is updated.
SUBSCRIBE