Shoreside Scenes from a Junior Regatta
The Chubb US Junior regatta is kind of a big deal. Lots of hardware is up for grabs, including the Smythe and Bemis trophies and the Sears Cup — accolades that even we here at Latitude remember from our junior sailing days.
While US Sailing is a nationwide organization, it has deep East Coast roots, though the Chubb — an annual regatta that draws sailors from all over the country at a rotating venues — has been all over the map the last five-plus years, including Michigan, Texas, and San Diego.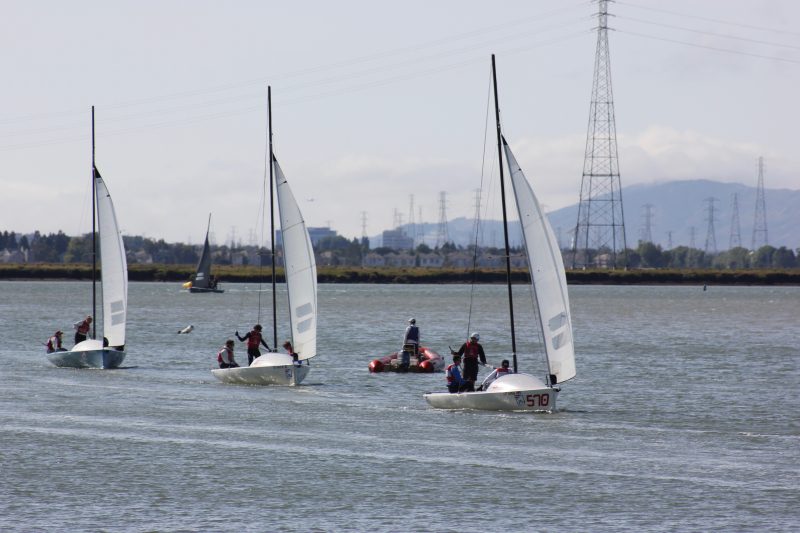 This year, it was the Peninsula Youth Sailing Foundation's (PYSF) turn to host nearly 100 sailors competing in three classes. Sailing out of Westpoint Harbor, 20 Laser Radials, 20 C420s and 11 Open 5.70s (a three-person keelboat) battled it out in typically sporty summer conditions on the South Bay. On Saturday, when we asked a handful of competitors what it was like out on the water, they all answered succinctly: "Windy."
San Francisco Yacht Club's Will Foox took the win in Laser Radials for the Smythe Trophy; Balboa Yacht Club's David Wood, Daniel Pegg and Kenny Sherb won the Sears Cup in Open 570s, and Newport Harbor Yacht Club's Morgan Pinckney and Nathan Sih took the Bemis in C420s. (Richmond Yacht Club's Caleb Yoslov was third in Radials, while RYC's Owen Lahr, Connell Phillipps and Wesley Seifers took second in 5.70s).
But one of the real success stories of the weekend was PYSF itself, which is starting to make a name as an outstanding junior sailing program. As we reported in this month's Sightings, PYSF — under the leadership of Molly O'Bryan Vandemoer — has been putting together some good sailors and good people.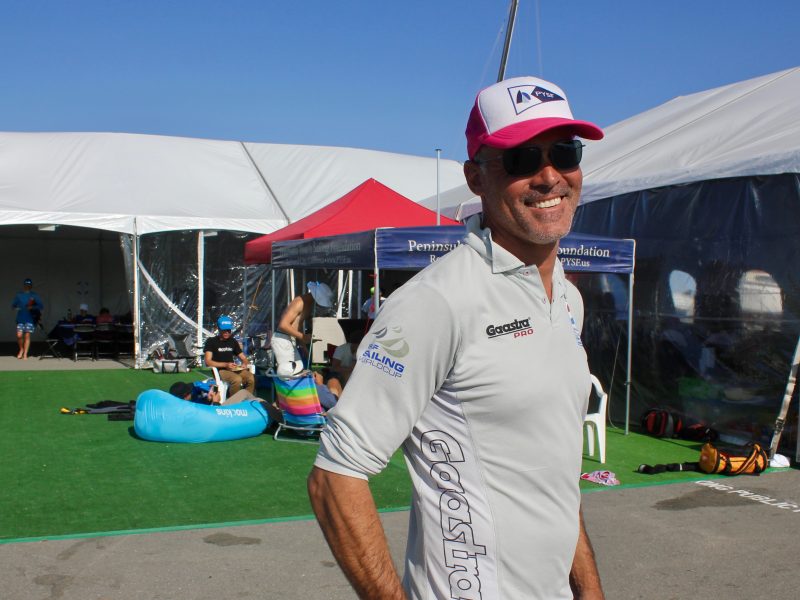 "We're almost like a community center first, and a sailing program second," said PYSF coach Udi Gal on Saturday. Gal, a two-time Olympian and two-time Olympic 470 coach, said that he cares about results on the water, but the program is  concerned first with building teamwork and respect among its ranks.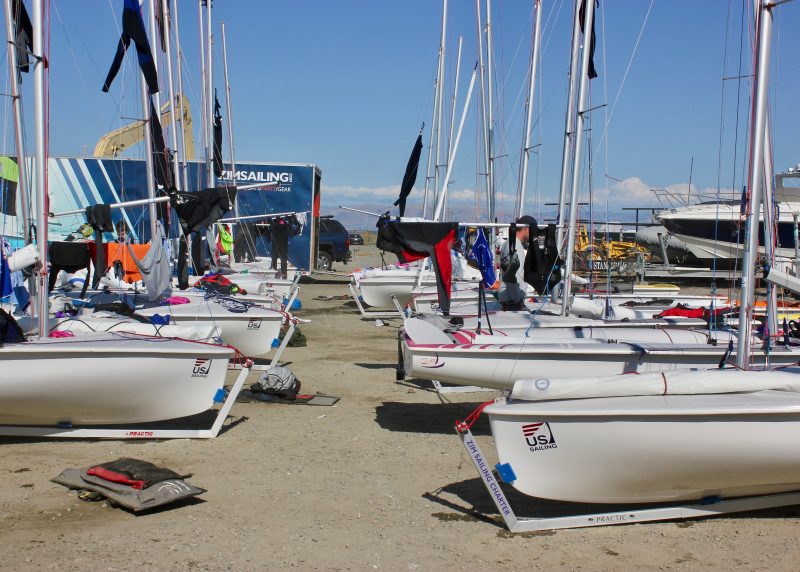 "It took us a few years," Gal said, "but it's like we're speaking the same language with the parents now and we're all on the same page."
Gal echoed what Vandemoer told us about the PYSF's ascendancy. "The reason we're successful is it's a lot of hard work — it's hard work from the kids that bought into the program and the parents that bought into the program. It's hard work from the coaching staff and all of us behind the scenes."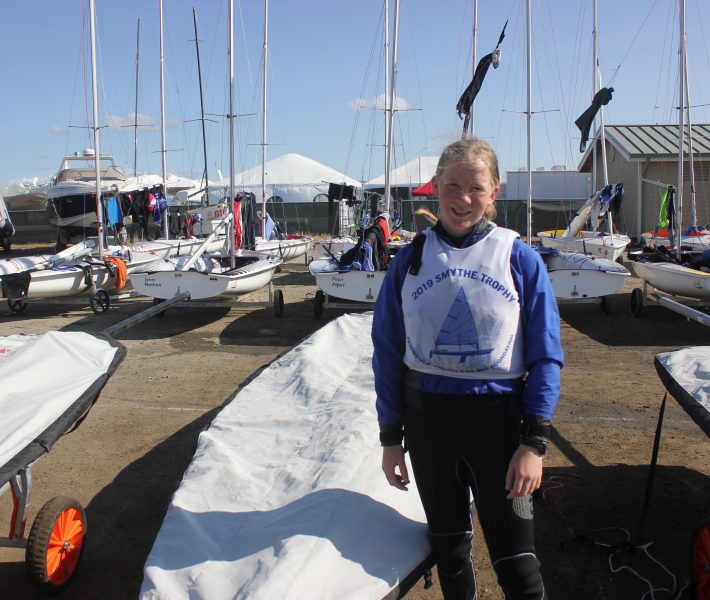 Speaking of that behind-the-scenes work, keep in mind that pulling off any junior regatta of any size takes platoons of volunteers. There are no trophies for those who help set the stage, but we thought we'd give a tip of our hat to everyone in the South Bay sailing community for their hard work.
Receive emails when 'Lectronic Latitude is updated.
SUBSCRIBE